Cabinet ministers Boris Johnson and Michael Gove have both backed Theresa May to stay on as Prime Minister and deliver Brexit.
The leading Leave campaigners told the BBC Mrs May has support across the Conservative Party, and that there is no public appetite for further political upheaval.
The Prime Minister has seen her authority challenged after failing to secure an overall majority in the General Election, with Brexit negotiations starting in Brussels on Monday.
Asked if he expects Mrs May to stay in post, Foreign Secretary Mr Johnson told Radio 4's Today programme: "My strong feeling is that the last thing the electorate wants is more elections or more political shenanigans of one kind or another.
"There's a huge task to get on with with Brexit. We've got to do it well, we can do it in a positive way, I think we can build something brilliant out of this."
Mr Gove, who has recently returned to the Cabinet as Environment Secretary, also told the programme he is confident Mrs May will be the Prime Minister to deliver Brexit.
"I think that there's support across the Conservative Party for Theresa, and also support for the position that she outlined before, during and after the election," he said.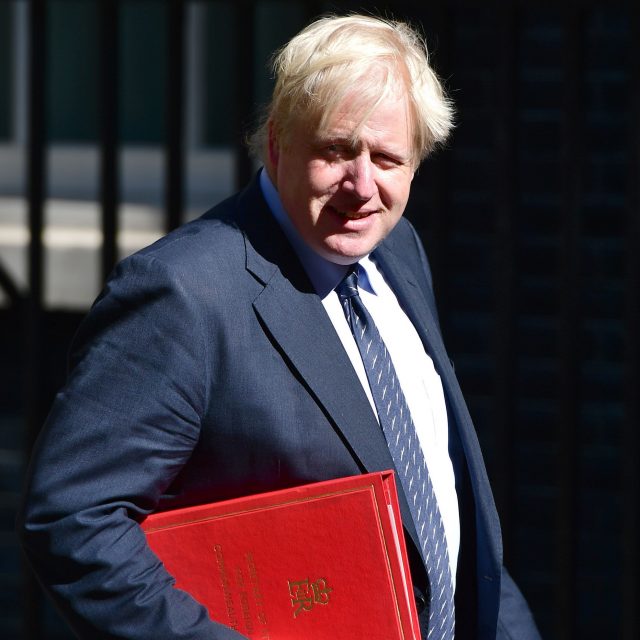 Mr Johnson said Brexit could pave the way for Britain to become "the agent and the agitator for increased world trade", which he said has stagnated in recent years.
Mr Gove, meanwhile, said Brexit could revive the UK's fishing industry, offer better protection for farmers and higher animal welfare standards, adding: "I think we can have cheaper and higher quality food."
Both men also followed up on Chancellor Philip Hammond's comments on Sunday that leaving the EU without a new trade deal in place would be "very, very bad" for the country.
Mrs May has repeatedly insisted Britain would be prepared to walk away without a deal from the EU, saying no deal is better than a bad deal for the UK.
Mr Gove said: "We absolutely do want a deal.
"The Chancellor also pointed out that a deal that was constructed in such a way that would harm Britain would be one that we could not sign up to, so in that sense a bad deal is worse than no deal.
"But let's be under no illusions – we believe that we can get a good deal for Britain."
Mr Johnson added: "There's every prospect, every realistic prospect, that our friends and partners will want to do this deal."