Here are five things we learned during the General Election campaign on Friday:
Corbyn not short on support
Taxi for Jeremy Corbyn but in a positive way as Hollywood star Danny DeVito reaffirmed his support for the Labour leader.
Writing on Twitter, he told UK voters: "You've got the guy. Register by May 22. Vote for Jeremy Corbyn – show us how it's done."
DeVito, who starred in One Flew Over The Cuckoo's Nest, Twins and the classic TV series Taxi, last year lauded Mr Corbyn and declared himself a "big fan".
Casting for votes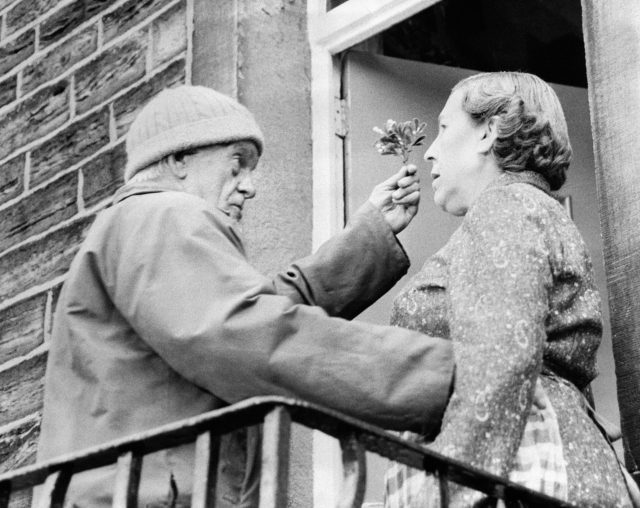 Staying with the Hollywood theme, voters have contemplated which actor would play the hero in Jeremy Corbyn: The Movie and Theresa May in a biopic about the Prime Minister as part of Conservative Lord Ashcroft's latest focus group.
For Mr Corbyn, Lord Ashcroft said the answers included "Alec Guinness as Obi-Wan Kenobi" from Star Wars, "Steptoe and Son, the old fella. Wilfred Bramble", and "Compo, from Last Of The Summer Wine". Mr Bean was also mentioned along with Harvey Keitel, whose notable films include Reservoir Dogs.
And for Mrs May? The answers included "Who plays M in the Bond movies? Judi Dench", "Joanna Lumley. She could get the part across", and "Meryl Streep in The Devil Wears Prada".
Furious Farage doesn't hold back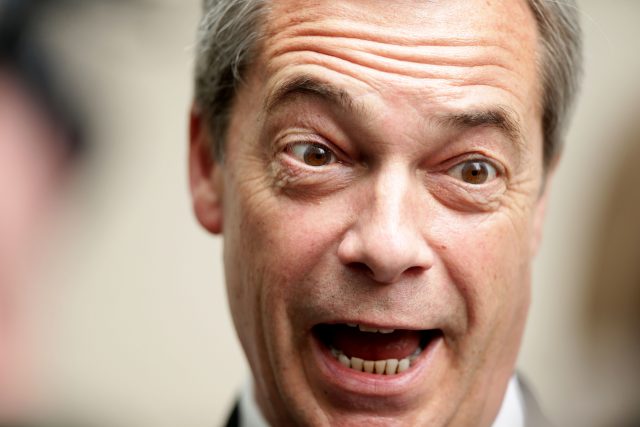 Nigel Farage is showing no signs of mellowing if an interview with German newspaper Zeit is anything to go by.
"You are away with the fairies," the former Ukip leader told the interviewer, adding: "You must be mad. I have never heard anything so immature in all my life.
"Because of Brexit I will lose my option to travel to Hamburg? You should be on a comedy show, not be a journalist."
But what provoked Mr Farage to launch such an attack? The simple suggestion that Brexit could result in there being a new border in Europe.
Zeit reported after this exchange Mr Farage's press spokesman interrupted the MEP for a fourth time and indicated he should end the interview. Das ist nicht so gut.
Prescott punching back?
New Labour may be something the current party leadership largely wants to forget but the fighting spirit of former deputy prime minister John Prescott appears to continue to be an influence.
Mr Prescott punched a protester who egged him during the 2001 general election campaign, something which saw him dubbed "two jabs", a nod to his "two Jags" car tag.
Shadow chancellor John McDonnell joked there was a Prescott influence on Labour's latest election poster, which features three red boxing gloves below the slogan: "Tory triple whammy for pensioners."
When asked about the poster, Mr McDonnell said: "When I saw it, I thought John Prescott's returned."
Suited and booted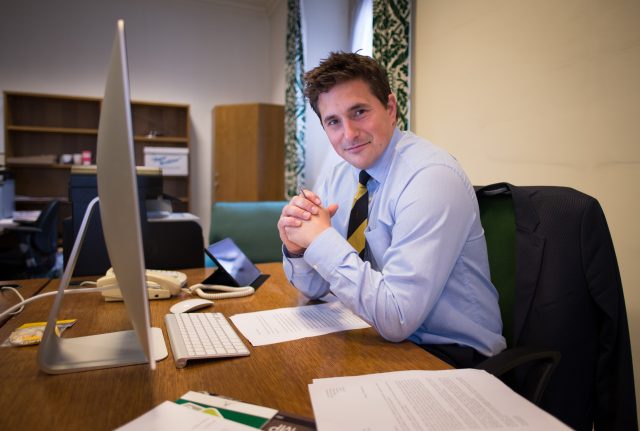 Conservative candidate Johnny Mercer has previously given the impression he is a man who takes pride in his appearance, once remarking "You don't put diesel in a Ferrari" when explaining he had never taken illegal drugs.
So eyebrows may have been raised when Mr Mercer, who also once appeared half naked in a shower gel advertisement, turned up for a hustings event with the Plymouth Herald wearing a long sleeve casual top rather than a shirt and tie.
But an excuse was to hand, as he explained on Twitter: "Wife locked suit in her car – apologies for being scruffy and tired."