More than 200,000 personal possessions have been salvaged from Grenfell Tower's wreckage during a poignant recovery process which reduced many survivors to tears.
Michael Lockwood, who has overseen work at the gutted block, said items of great sentimental value, including jewellery and photos, had been reunited with their owners.
Hundreds of families were left homeless when a fire raged through the building on June 14, with police now believing the final death toll to be 71, including a stillborn child.
Residents feared that many mementos had been lost forever that night as they were forced to run from the building through corridors clogged with smoke.
But more than 50 people, survivors of the lower floors and accompanying friends and relatives, were allowed to return to the tower to retrieve belongings over the past six weeks, Mr Lockwood said.
Access to the site has been restricted as police carry out a painstaking investigation, including the removal of the dead.
It is expected to be handed back to the Royal Borough of Kensington and Chelsea, the owner, next spring.
Mr Lockwood, who was drafted in from Harrow Council to head operations at the site, told the Press Association: "I've spent a lot of time with survivors.
"One of the things they said to me was, 'We want to go back in to the tower. There are some very sentimental and precious items for us, whether it's jewellery or photographs, and we only want to collect those'.
"We had 40 of the survivors, we stood in front of them and said, 'You can go back in to the building', and every one of them was in tears of joy and they said to me, 'This is the first time we've ever been listened to'."
So far, around 30,000 personal belongings have been removed, catalogued, cleaned and returned to survivors. The remainder are being stored in a warehouse near Bracknell until families are able to take them back.
Referring to the site visits, Mr Lockwood said: "Most came out with big smiles on their faces, with a box of sentimental items they'd managed to get.
"You can't underestimate that moment for them. Going into your home, seeing it for the last time, having that closure.
"To achieve that, we bent every rule possible. We didn't break any rules, but we did something that was important to them, not what we thought was important."
More than 3,500 supports are propping up bowed ceilings and floors in the tower, while scaffolding three times the normal density is reaching through to the building's core to stabilise it.
This has allowed a 150-strong recovery team comprising forensics staff, investigators and contractors to safely work "with great care, dignity and respect".
A lift installed on the building's side has enabled items on the tower's higher levels to be recovered, which would be difficult to remove through the narrow central stairway.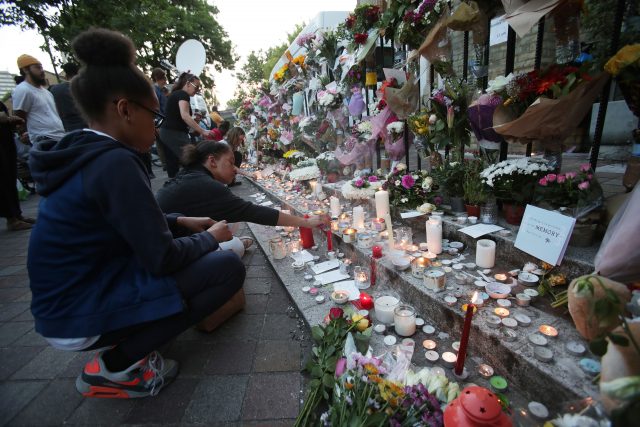 Mr Lockwood hopes residents of the higher floors could be allowed to return to their former homes once investigators have finished scouring the site.
There had also been differing opinions on whether the tower should remain in view, but the community decided "on balance" that work to erect white sheeting around it should continue.
In the short term, the blank facade could have drawings from local artists projected on to it, centred on the ideas of hope, family, community, while longer-term ideas include a memorial garden or park, he said.
Former residents are adamant they do not want the site built on, and Mr Lockwood said it was important that the community should take a leading role in deciding its future.
His update came as North Kensington marked the latest grim milestone since the summer's tragedy when the final victims were formally identified.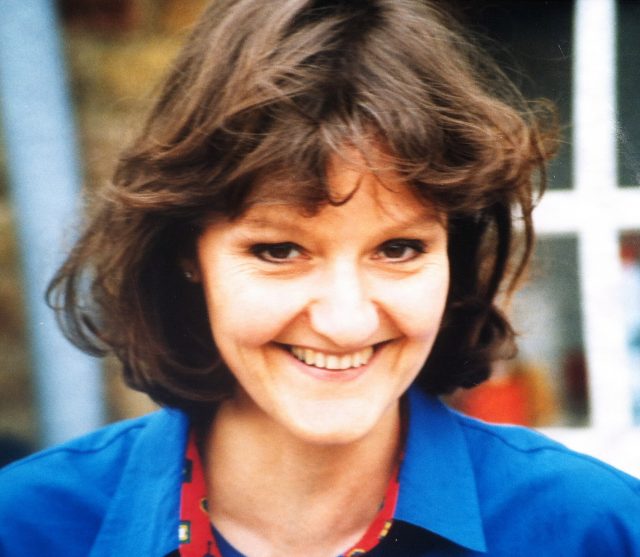 Mother and daughter Victoria King, 71, and Alexandra Atala, 40, were said to have died at each other's side.
The Metropolitan Police said the huge search operation in the 24-storey block was due to be completed next month, but it is now believed all those who died have been recovered and identified.
In a statement released through police the women's family said: "They died at each other's side and now they can rest together in peace."
Including stillborn baby Logan Gomes, 18 of the victims were children, police said.