Chancellor Philip Hammond has refused to back a call from Boris Johnson for £100 million extra a week for the NHS after Brexit.
Mr Johnson is expected to use a Cabinet meeting to press for the funding amid Conservative concerns about the performance of Theresa May's government.
But Mr Hammond pointedly said that Mr Johnson was the Foreign Secretary, not the Health Secretary, and future funding arrangements for the NHS would be set out at the next spending review.
The Foreign Secretary made clear last week he thinks the health service should be "at the very top of the list" when the UK "takes back control" of money which would have been sent to Brussels as a member.
Britain is expected to keep paying into the EU budget until the end of a post-Brexit transition period in around 2021, and Mr Johnson has insisted the Government will save hundreds of millions of pounds afterwards.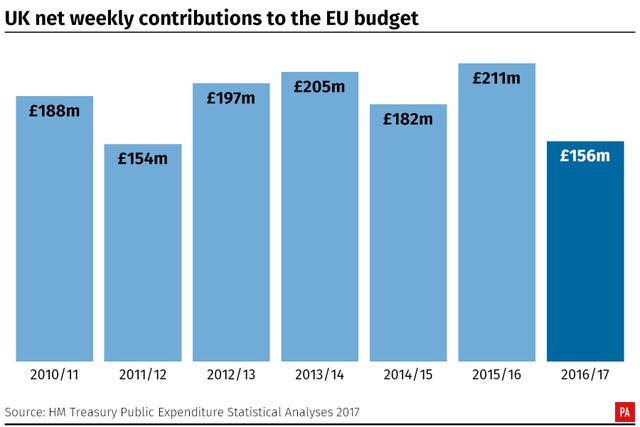 He is set to use Tuesday's Cabinet meeting, when Health Secretary Jeremy Hunt will update ministers on the NHS winter crisis, to demand around £5 billion a year extra for the health service, it is understood.
Mr Johnson was rebuked last week after he said the Leave campaign under-estimated when it claimed Brexit would allow an extra £350 million to be spent on the NHS weekly.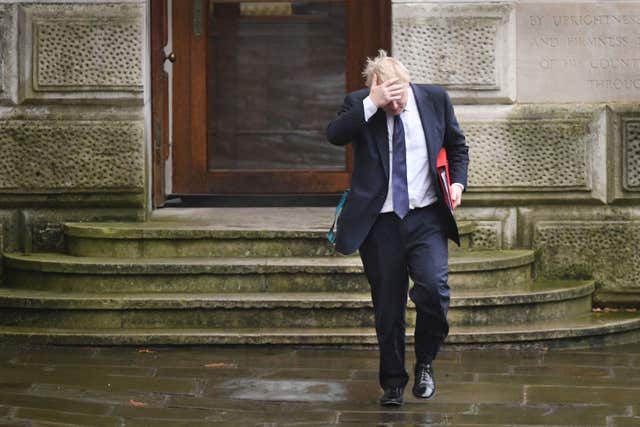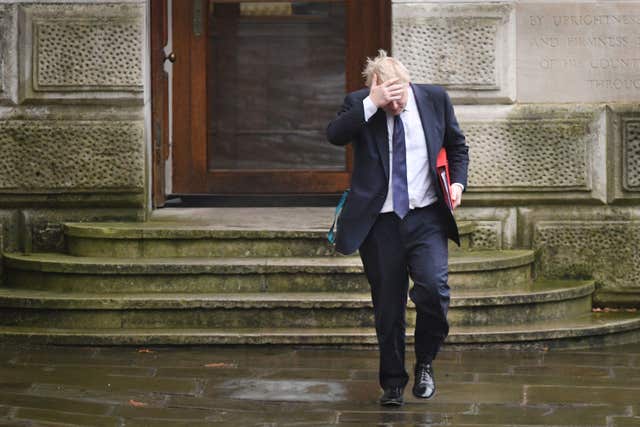 Leading health expert Professor Sir Michael Marmot said the Brexit campaign's highly controversial claim has already been confirmed "a lie".
Mr Hammond used his autumn Budget to commit £2.8 billion extra to the NHS in England along with £3.5 billion of capital funding.
Arriving at a European Union meeting in Brussels, Mr Hammond was asked whether he supported Mr Johnson's call.
"Mr Johnson is the Foreign Secretary," he said.
"I gave the Health Secretary an extra £6 billion at the recent Budget and we will look at departmental allocations again at the spending review when that takes place."
The Foreign Secretary's move comes as Tories complain about a lack of boldness from Mrs May's Government amid the electoral threat of Jeremy Corbyn's radical Labour.
Sir Nicholas Soames is the latest Tory backbencher to voice unease about the style of the Prime Minister's administration, after former minister Nick Boles warned of "timidity and lack of ambition".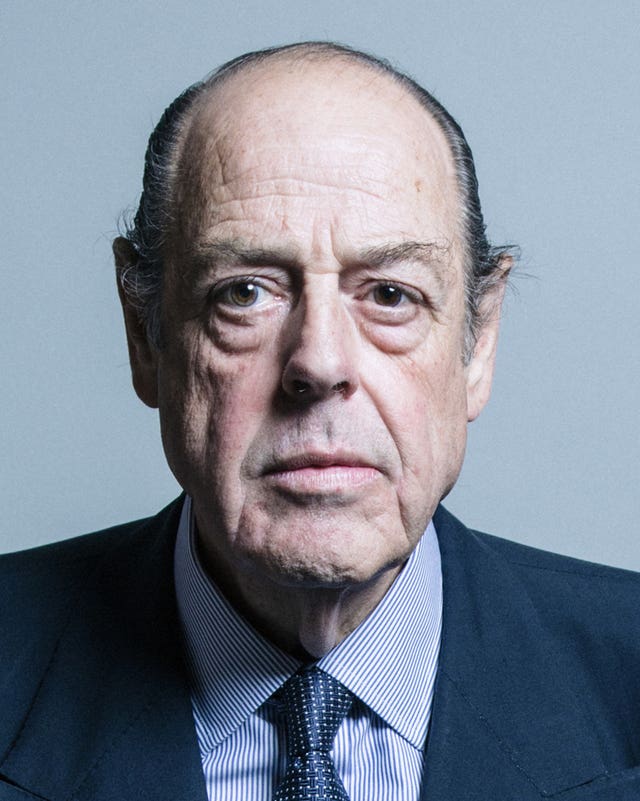 Using one of the extended hashtags which have become his social media trademark, Sir Nicholas asked: "Where's the bold and brave? So far, it's dull, dull, dull."
"It really won't be enough to get people to vote against The Corbini," he warned.
"They must have really sound reasons to vote Conservative.
"We really need to get on with this. #wherestheboldandbravesofaritsdulldulldull."
Sir Nicholas's comments came just days after Mr Boles warned the PM that it was "time to raise your game" and claimed her Government "constantly disappoints".
The Grantham and Stamford MP tweeted at the weekend: "There is a timidity and lack of ambition about Mrs May's Government which means it constantly disappoints. Time to raise your game, Prime Minister. #worboys #HousingCrisis #NHSfunding #etcetc"
Asked about the concerns expressed by Mr Boles and Sir Nicholas, Mrs May's official spokesman said on Monday: "If you look at action taken by the Government in recent months, you can see it is getting on with the job of building a stronger economy and a fairer society that works for everyone."