Theresa May has vowed that "hatred and evil" of the kind seen in the attack on a north London mosque will never succeed.
The Prime Minister was speaking following a meeting with security officials and ministers in the Government's Cobra emergency committee in Whitehall.
She confirmed that police believe the man who drove a van into worshippers outside Finsbury Park Mosque in the early hours of Monday acted alone.
Speaking in Downing Street, Mrs May said the attack had "once again targeted the ordinary and the innocent going about their daily lives – this time, British Muslims as they left a mosque, having broken their fast and prayed together at this sacred time of year".
She added: "Today we come together, as we have done before, to condemn this act and to state once again that hatred and evil of this kind will never succeed."
Mrs May said that the attack on Muslims was "every bit as insidious and destructive to our values and our way of life" as the recent string of terror attacks apparently motivated by Islamist extremism, adding: "We will stop at nothing to defeat it."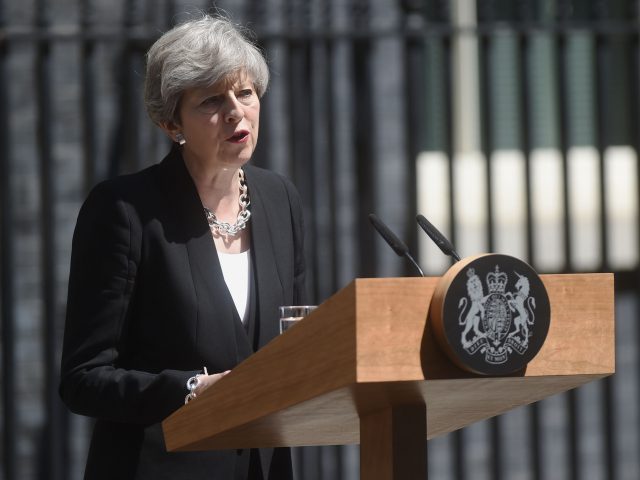 Mrs May said police would continue to assess the security needs of mosques and would provide whatever additional resources were needed.
"This was an attack on Muslims near their place of worship and, like all terrorism in whatever form, it shares the same fundamental goal. It seeks to drive us apart and to break the precious bonds of solidarity and citizenship which we share in this country," she said.
"We will not let this happen. This morning we have seen a sickening attempt to destroy those freedoms and to break those bonds of citizenship that define our United Kingdom."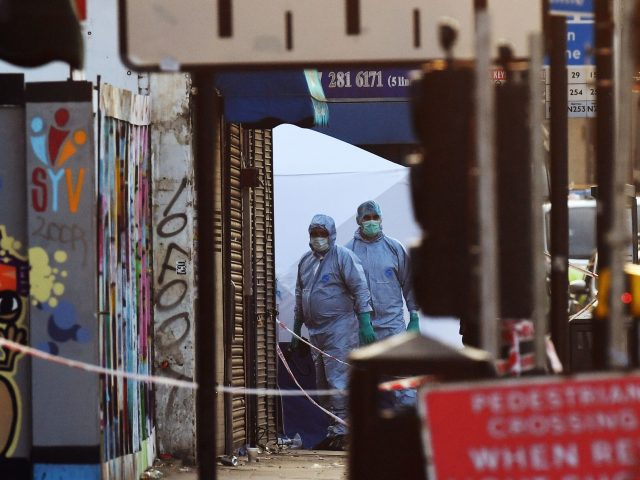 Mrs May said there had been "far too much tolerance of extremism" – including Islamophobia – and that the Government was determined to stamp it out. She affirmed plans to deny extremists a "safe space" on the internet and to review the Government's counter-terrorism strategy.
The Prime Minister acknowledged that the attack came at a "difficult time" for London following the Grenfell Tower fire and the London Bridge attack and she paid tribute to the spirit of the city.
"What we have seen throughout – whether in the heroism of the ordinary citizens who fought off the attackers at London Bridge; the unbreakable resolve of the residents in Kensington; or this morning the spirit of the community that apprehended this attacker – is that this is an extraordinary city of extraordinary people," she said.
"It is home to a multitude of communities that together make London one of the greatest cities on Earth – diverse, welcoming, vibrant, compassionate, confident and determined never to give in to hate.
"These are the values that define this city. These are the values that define this country. These are the values that this Government will uphold. These are the values that will prevail."