Cricket star-turned-politician Imran Khan is the playboy who could become prime minister.
The former Pakistan cricket captain and ex-husband of Briton Jemima Khan is a leading contender in his country's election.
After captaining Pakistan's cricket squad when it won the world cup in 1992, he moved to politics, founding his party Tehreek-e-Insaf, the Movement for Justice, after marrying Jemima in 1995.
Their relationship – the union of a cricket legend and, by then, strict Muslim, and a woman 20 years his junior – was controversial from the start.
Ms Khan, daughter of the late Jewish financier Sir James Goldsmith, converted to Islam when she married Mr Khan, who was dubbed cricket's greatest playboy in the 1980s and 1990s and was a favourite with women.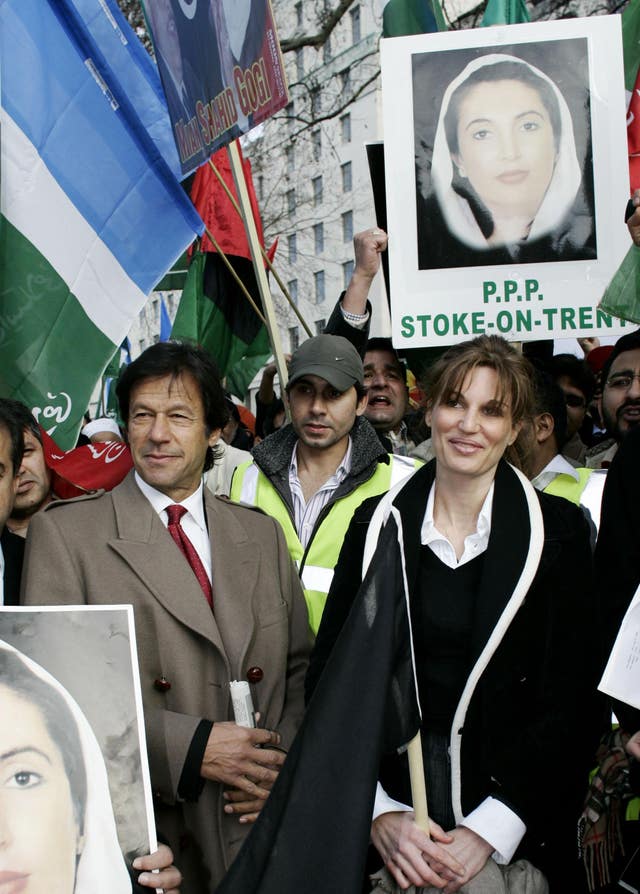 The couple divorced in 2004.
Mr Khan, now 65, became increasingly devoted to leading his political party and cleaning up Pakistani politics.
In 2007, he went on hunger strike to protest against emergency rule in Pakistan a week after being jailed as part of a continuing crackdown by president Pervez Musharraf on political opponents.
He was seized by hard-liners at a student demonstration in Lahore and handed over to police who charged him under anti-terrorism laws.
Mr Khan has more than eight million Twitter followers, and in a tweet on Tuesday imploring people to vote, he wrote: "People of Pakistan must come out and vote tomorrow in this historic election.
"This is the first time in 4 decades the nation has a chance to defeat the entrenched status quo. Don't miss this opportunity."
A profile on his party's website says Mr Khan was a "quiet and shy boy in his youth" and attended the Royal Grammar School, Worcester, before completing his formal schooling with an undergraduate degree in economics from Keble College, Oxford.
He was captain of the Oxford University cricket team in 1974, and of his cricketing prowess, the profile says: "He is the finest cricketer Pakistan has ever produced, who is among the finest all-rounders and greatest fast bowlers the game has ever seen."
After retiring from cricket, Mr Khan founded the Shaukat Khanum Memorial Cancer Hospital and Research Centre in Lahore, the profile says.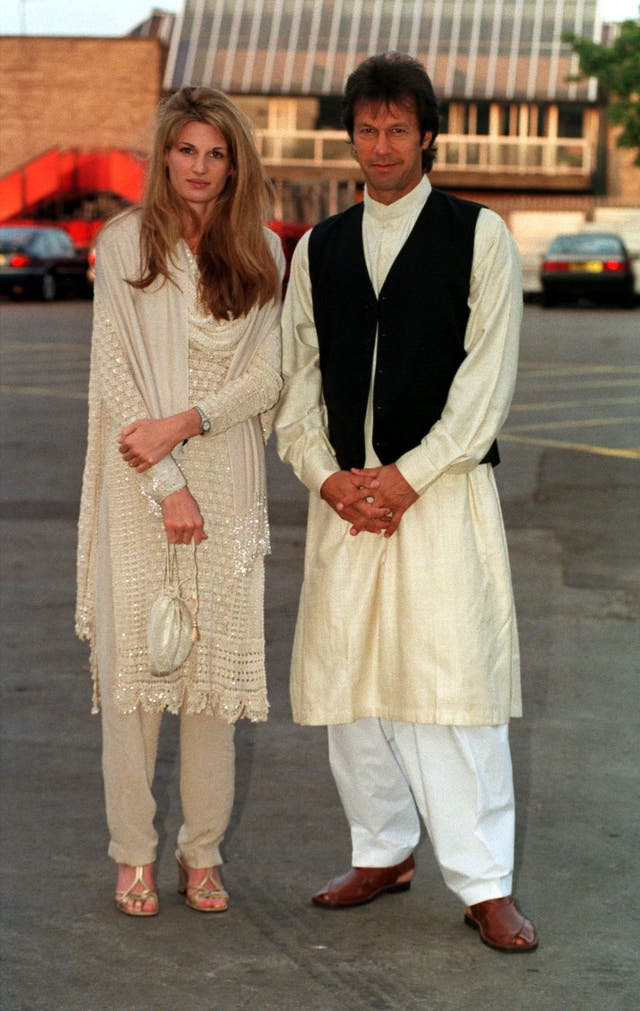 The main focus of his party is to "bring justice to the people of Pakistan, largely via an independent judiciary".
His profile says: "The party has Islamic overtones and is inspired partly by Imran Khan's renewed commitment to Islam.
"As a politician, his vision is to turn Pakistan into a just society, based on humane values, by creating an independent and honest judiciary that will uphold democracy, protect human rights and ensure the rule of law and, by promoting a merit-based system that provides equal opportunity for upward social mobility to the working classes."