Theresa May was caught grimacing, David Cameron's classroom chatter didn't go down well and the less said about Boris Johnson's infamous rugby tackle on a Japanese schoolboy the better.
So Labour leader Jeremy Corbyn fared better than most when he became the latest political leader to risk a photo opportunity with young children.
On the campaign trail in Bristol on Friday he settled into comfy cushions in a corner to read We're Going On A Bear Hunt to a group at Brentry and Henbury Children's Centre.
And he gave a wide-eyed look over the top of his glasses at the denouement of the hugely popular 1989 children's book written by fellow left-winger Michael Rosen.
Other politicians have fared less well when they have mixed with the under-18s for political gain.
Most recently Mrs May was caught grimacing in February during a visit to Captain Shaw's Primary School in Bootle, Cumbria, with the Conservative Party's Copeland by-election candidate – and now MP – Trudy Harrison.
On Friday she chose the perhaps safer option of talking to students and first-time voters at Cox Green School in her Maidenhead constituency.
Prior to that, in October 2015, then London mayor Mr Johnson made the front pages with a tackle worthy of the back pages.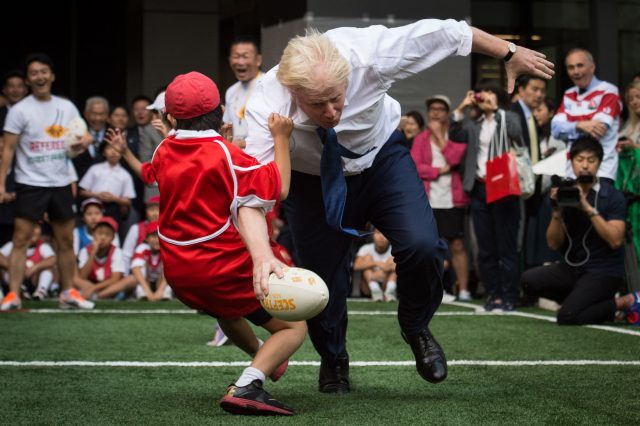 During a four-day trade visit to Japan he knocked over 10-year-old Toki Sekiguchi during a game of street rugby on a mini turf pitch in Tokyo.
The youngster later said: "I felt a little bit of pain but it's okay."
And Mrs May's predecessor as prime minister, David Cameron, was the subject of perhaps the defining image of the 2015 general election campaign.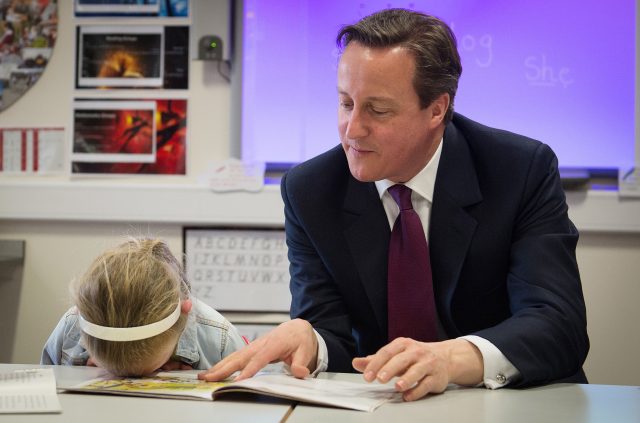 His reading skills were less than appreciated by Lucy Howarth, then six, as he helped with a lesson at the Sacred Heart Roman Catholic Primary School in Westhoughton near Bolton.
Mr Corbyn also fared better than his predecessor as Labour leader, Ed Miliband.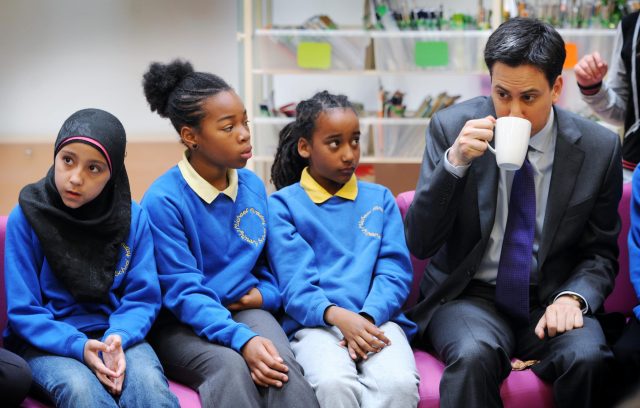 As well as his notorious grapple with a bacon sandwich the Doncaster North MP posed for a slightly awkward picture with children during a visit to the Michael Faraday School in south-east London in May 2011.