Immigration rules that break up families will be reformed under a Labour government, Diane Abbott will announce.
Parents or carers of child refugees living in Britain will be given the right to move to the UK, the shadow home secretary will say.
In a speech in central London, she will set out plans to end the practice of deporting children without entitlement to be in the UK once they turn 18, even when their parents have the right to stay.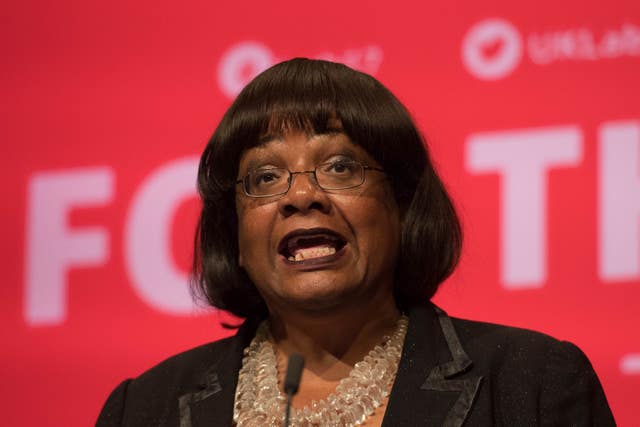 Ms Abbott will say the proposals show Labour's immigration policy is based on "fair and reasonable" management of migration.
"It is not fair or reasonable to break up families," she will say.
The Government has repeatedly failed to meet its target of reducing net migration to under 100,000.
Ms Abbott will say the Conservatives' approach to immigration is causing a "hostile environment" that is leading to a "scandalous situation" where the UK is turning away much-needed doctors.
A Conservative Party spokesman said: "Labour's policy would risk breaking up families by creating a dangerous incentive for children to make the perilous journey across the Mediterranean and onto the UK on their own.
"Our immigration policy will always support those in genuine need and those who need our help the most.
"That's why we are resettling 23,000 vulnerable refugees, including children with their families, from the camps around the Middle East and North Africa."