A teenager accused of plotting an Alice in Wonderland-inspired terror attack was drawn to Syria after suffering "ninja, umbrella and postbox" jibes over her Islamic dress, a court heard.
Safaa Boular allegedly decided on a grenade and gun ambush at the British Museum after her Islamic State fiance Naweed Hussain was killed before she could join him.
Last April, she passed the baton to her sister Rizlaine, 22, after she was charged with planning to travel to IS territory for terrorism, the Old Bailey has heard.
The sisters allegedly discussed the attack on London in coded conversation about an Alice In Wonderland-themed Mad Hatter's tea party with cupcakes and cucumber sandwiches.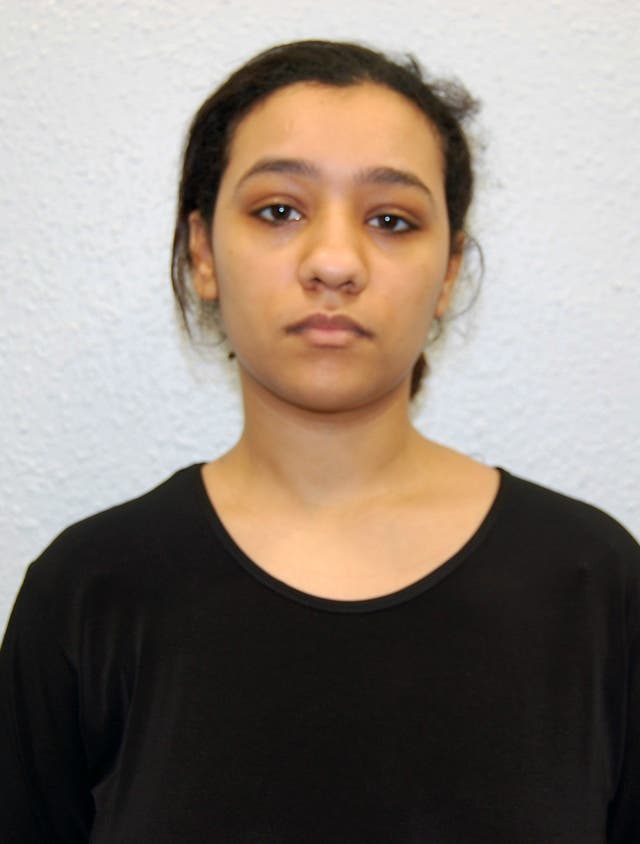 But defence lawyer Joel Bennathan QC has told jurors Boular, then aged 17, was "groomed" by IS fighter Hussain and her family encouraged it.
Giving evidence, Boular, who is of Moroccan descent, told jurors how she has broken out of her isolated Islamic upbringing since being in prison.
She said: "When I was out I was pretty much isolated so everything I knew was Islam and nothing but Islam.
"Since I have had the chance to speak to people I would not normally speak to – boys, people of different faiths, people of different cultures – I'm picking up morals and beliefs from other people."
The defendant, who no longer considers herself to be religious, told how she first came into contact with an IS recruiter on Twitter to "challenge" her about the Paris terror attacks.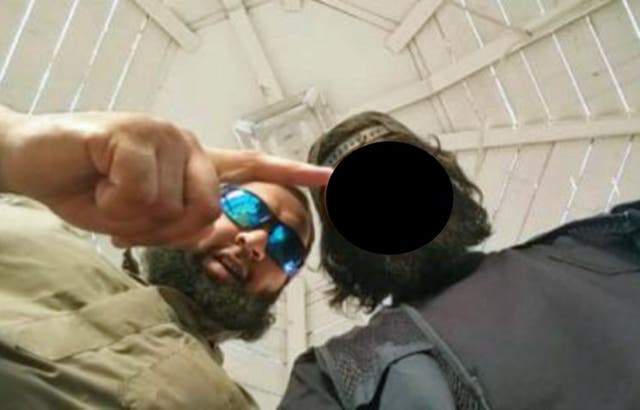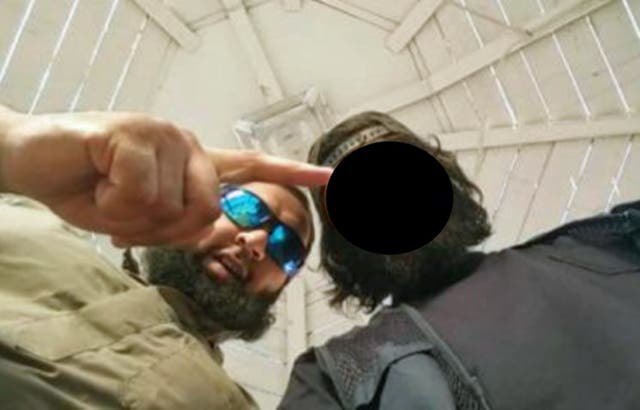 She said: "I did not know she was a recruiter for Islamic State. I thought she was a radical jihadi woman.
"She persuaded me about Hijra (migration) to Islamic land – to Syria."
She said the recruiter told her Syria was a "very nice" place to live, contrary to what she had seen on TV.
On her reasons for wanting to get away from Britain, Boular said: "I was covered up. I faced a lot of discrimination.
"A lot of people called me names in the street – ninja, umbrella and postbox – but out there all the women are the same."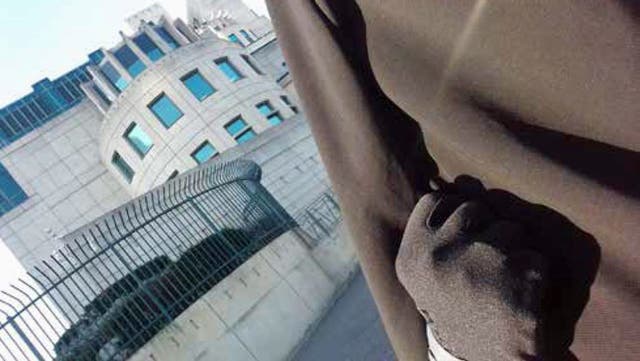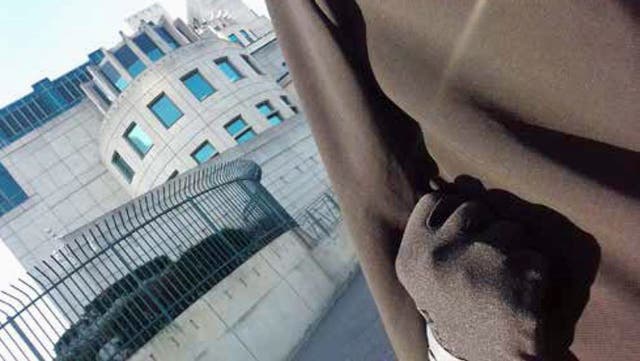 She went on: "She said I would be married. At the time I was reading a lot of romantic stories. For me, I wanted to be married and have a romantic relationship."
Boular told jurors her main influences at the time were her big sister and the recruiter, adding she got used to watching gruesome beheading videos.
She appeared in the witness box wearing a smart black cardigan, top and leggings, rather than full Islamic dress.
Mr Bennathan said: "The last time we heard what you looked like in the prosecution case about a year ago when you have just turned 17, you were wearing a full covered Islamic dress. We see you now standing before us. Have you changed over the last year?"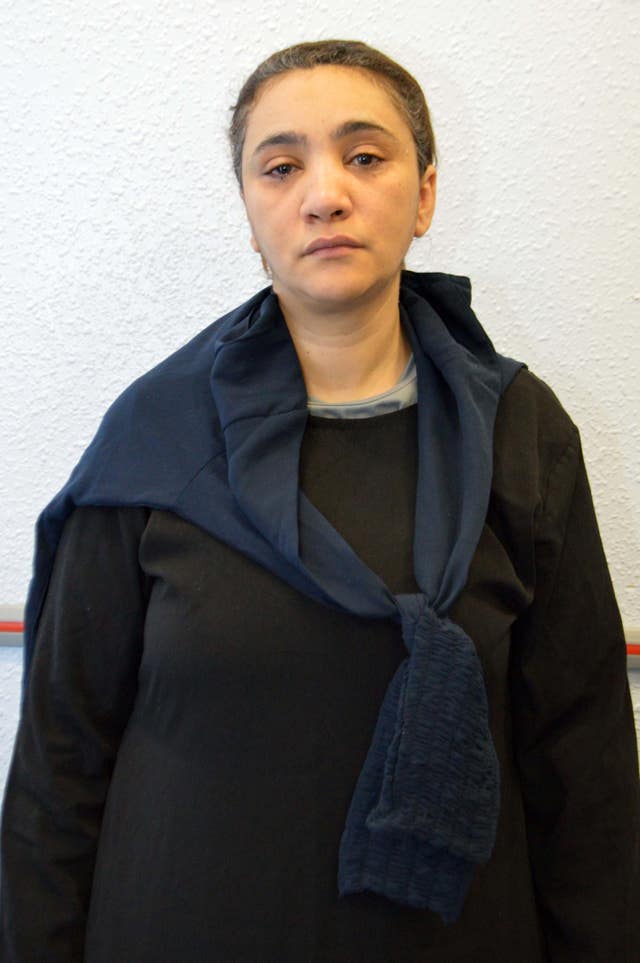 Boular replied: "Yes, I have.
On the videos of guns and killings, she said: "Seeing these videos again it struck a few strings and I started crying because I could not believe these were the videos I used to watch before."
By August 2016, Boular was exchanging "lovey-dovey" online chat with a prospective jihadi husband in Syria.
She also had "surreal" discussions with Hussain about strapping on his-and-her suicide belts.
Hussain told her they would "go to paradise together, depart the world holding hands", the court heard.
Mr Bennathan asked: "What's he talking about in terms of belts?"
Boular said: "He's talking about a theoretical situation whereby there is obviously fighting going on in Syria. If my house got raided and I was at risk of torture or rape, then I would have to detonate myself."
She told jurors it seemed "a bit surreal" at the time.
She said: "I did not really think about the conversation. I was just talking. I enjoyed having Naweed's company."
Mr Bennathan asked: "What proportion of your chats with him would be about explosions and weapons and stuff and what proportion would be about how much you loved each other?"
Boular replied: "It would be less than 1%. Most of it was lovey-dovey, my trip to Syria and marrying him."
Rizlaine Boular, of Clerkenwell, central London, has admitted planning a knife attack on London and mother Mina Dich, 44, has pleaded guilty to assisting her.
Safaa Boular, now 18, who lived at home with her mother in Vauxhall, south-west London, has denied two counts of preparing acts of terrorism.