More than a million applications to register to vote have been made since Theresa May called the General Election.
A total of 1,038,877 applications have been submitted since April 18, almost a third of them from people aged under 25.
Applications from those aged 25 to 34 make up another third.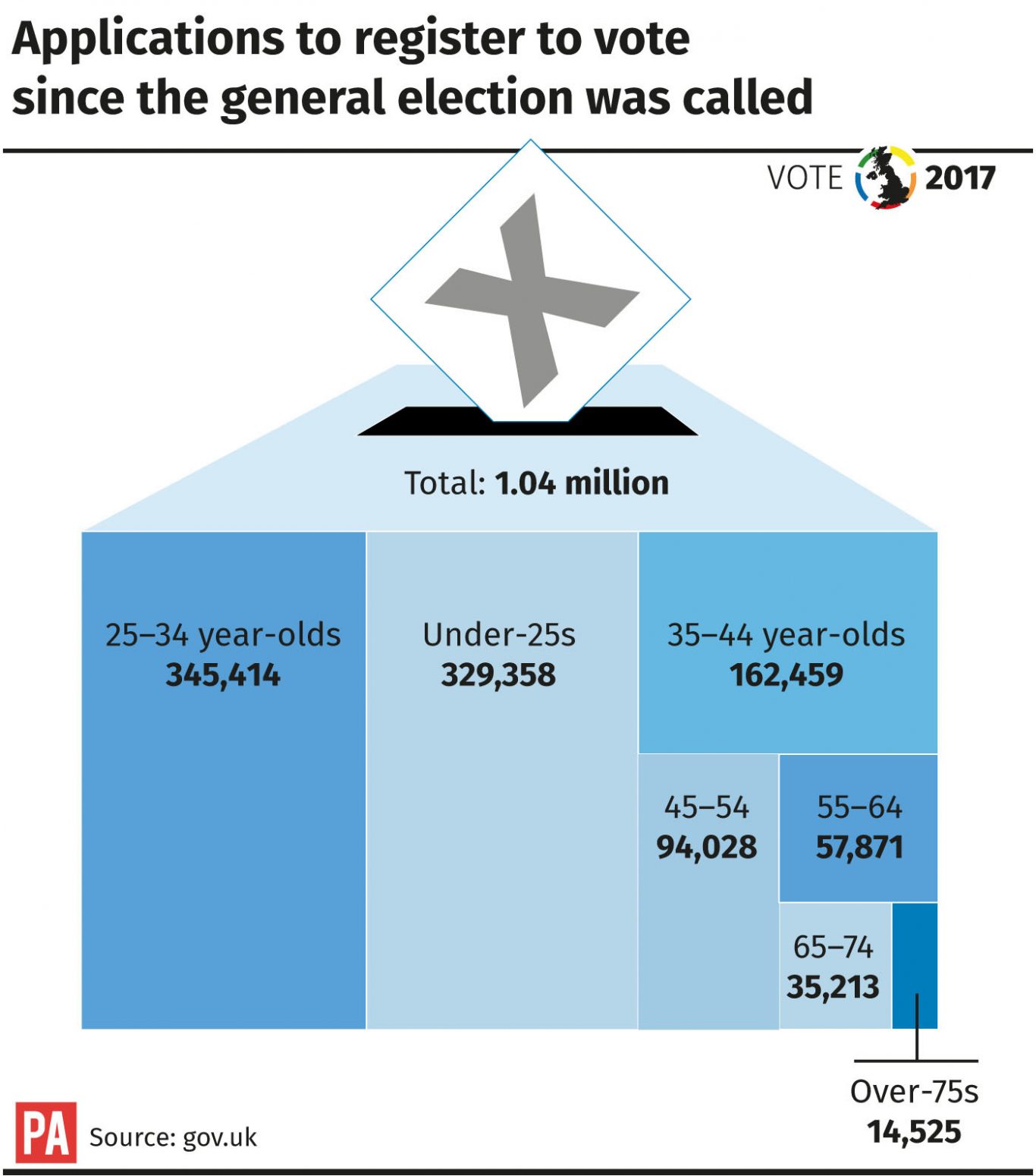 By contrast, just 1% have come from people aged over 75.
The figures do not necessarily mean one million new voters will be able to take part in the General Election, however.
Applicants typically include people checking to see if they are already registered to vote, as well as those who are ineligible.
During the 2015 general election around five million applications to register to vote were made in England and Wales between January 1 and the deadline on April 20 – but the number registered to vote increased by only 1.4 million.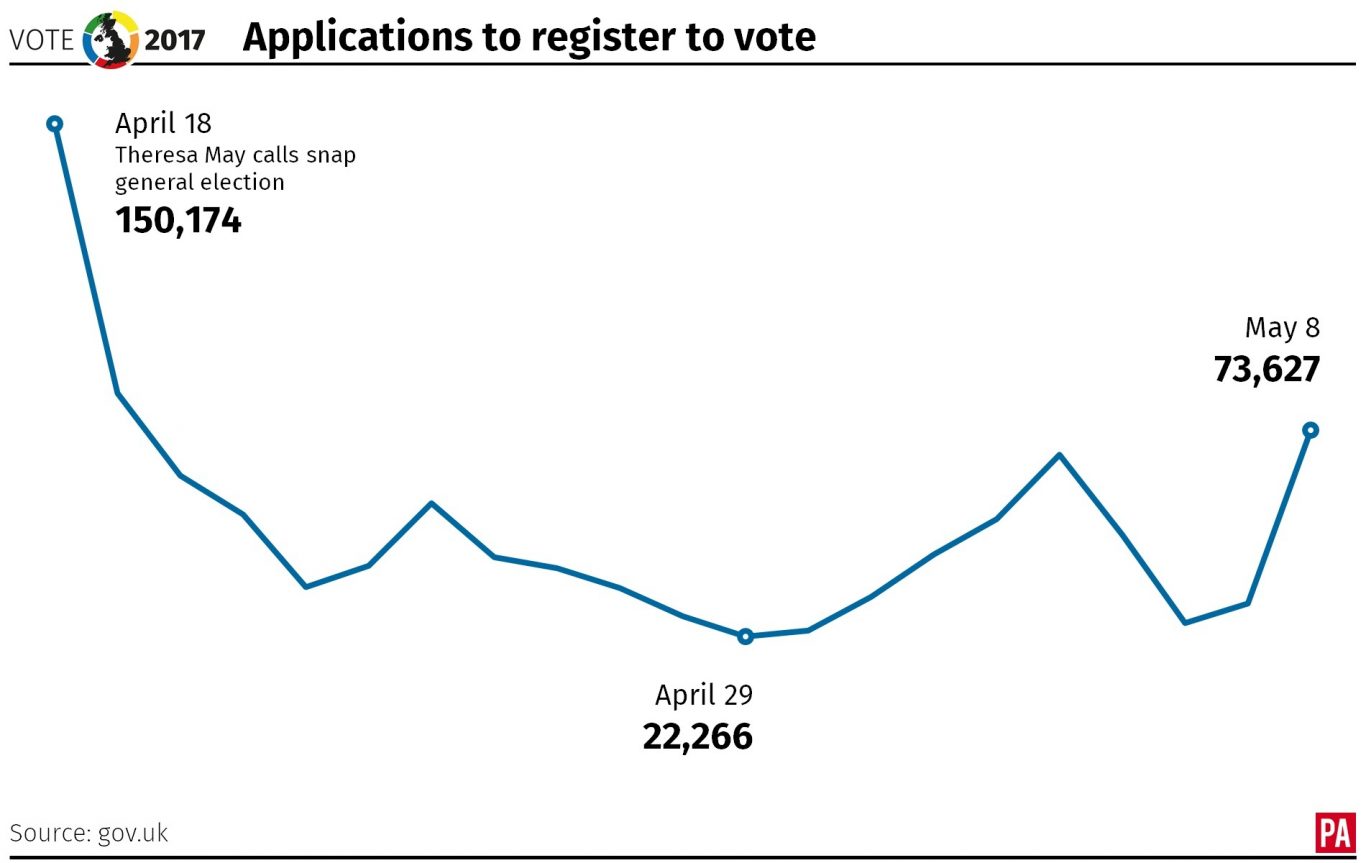 Data on applications is published online by the Government.
The latest figures also show that 6% of applications made since Theresa May called the election have come from British citizens living abroad.
The busiest day was April 18 itself, when just over 150,000 applications were submitted.
The next busiest day was May 8 – exactly one month from polling day on June 8 – when almost 75,000 were submitted.
The deadline to register to vote in the General Election is Monday May 22. You can apply to register at gov.uk/register-to-vote.