Jeremy Corbyn was applauded by Labour MPs as he returned to the House of Commons following his party's surprise election gains.
The Labour leader arrived in the chamber as MPs met to choose the Speaker for the new Parliament.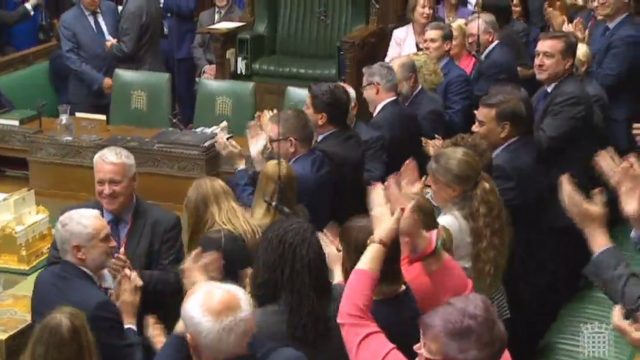 Mr Corbyn is expected to make a short speech should Buckingham MP John Bercow be returned to the role.
Labour secured 262 MPs at the June 8 General Election, up from the 232 elected in 2015 while Ed Miliband was leader.
The Conservatives remain the largest party but Mr Corbyn's party are feeling buoyant after their vote share soared.
MPs will shortly decide whether or not Mr Bercow should remain as Speaker for the Commons, a role he first took up in 2009.