Theresa May has said she is "getting on with the job" amid continued questions over her future as Prime Minister.
Mrs May stressed the importance of Brexit negotiations as she was quizzed about ongoing pressure over her leadership following a disastrous election and criticism of her response to the Grenfell Tower disaster.
Senior Cabinet figures have refused to say how long they expect the Prime Minister to remain in No 10 amid claims that successors are being lined up in readiness for a swift leadership campaign.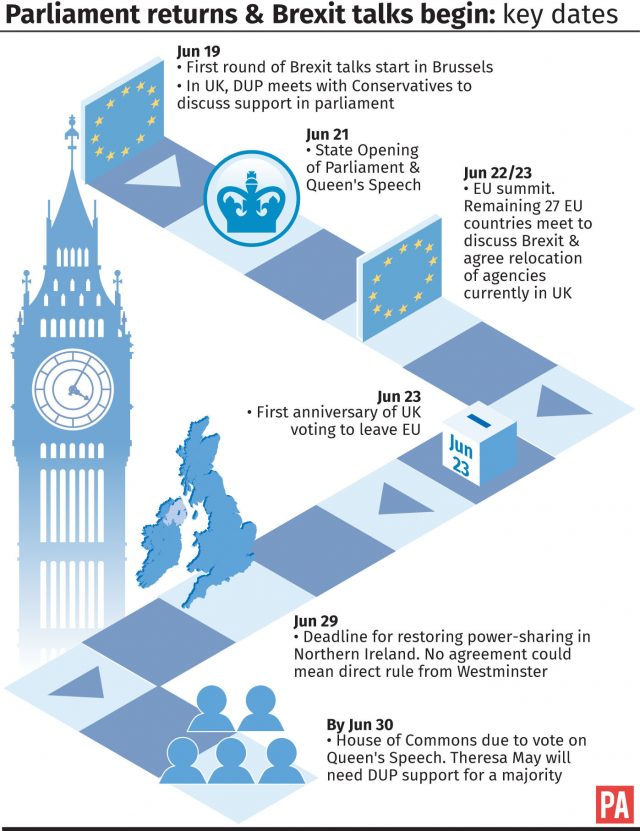 The PM is preparing for the Queen's Speech on Wednesday and has not yet struck a deal with the Democratic Unionist Party (DUP) to prop up her minority government.
Asked about Tory MPs giving briefings on the leadership, Mrs May told a Downing Street press conference: "The Government is getting on with the job of delivering on the various issues and challenges that this country faces.
"One of them of course … is the Brexit negotiations, those have started formally today so we've put in place the work to enable us to reach that deep and special partnership with the European Union that we believe is not just in our interests but also the interests of the European Union for the future.
"So we're getting on with that, I and the Government are getting on with that job."
Aides to Boris Johnson have dismissed claims he has been discussing a leadership bid with Defence Secretary Sir Michael Fallon as "completely false" after they were spotted drinking in a pub in Kent on Saturday evening.
Brexit Secretary David Davis, seen as Mr Johnson's main potential rival for the job, last week described leadership gossip centred on the Foreign Secretary as "unbelievably self-indulgent".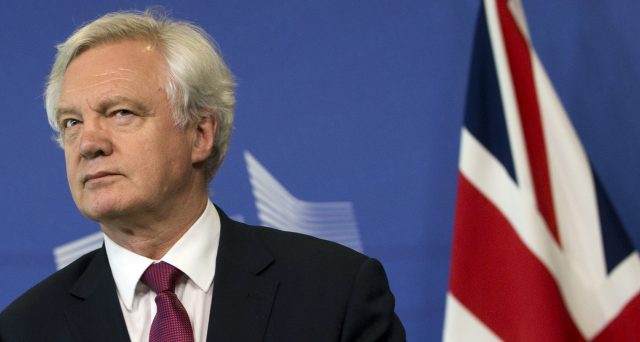 On Sunday, Chancellor Philip Hammond criticised the way the election campaign had been run and sidestepped questions over how long the PM would remain in power, saying: "Theresa is leading the Government and I think the Government needs to get on with its job."
Commons leader Andrea Leadsom insisted she did not "look into the future" when asked about Mrs May's tenure.
Labour has overtaken the Tories in popularity following the shock election result, while four in 10 people think Mrs May should resign, a new poll suggests.
Research by Survation for Good Morning Britain (GMB) gave Jeremy Corbyn's party a three-point lead over the Conservatives, as 44% of respondents backed Labour, 41% opted for the Tories, 6% for the Lib Dems and 2% for Ukip.
A similar Survation poll conducted over May 5-6 found 47% of respondents would vote Conservative compared with 30% for Labour.
Some 48% of people think Mrs May should remain Prime Minister while 45% want her to resign amid intense scrutiny of her leadership following the Tories' poor election result and the Grenfell Tower fire.