Theresa May will this week insist she has the right vision for Britain and an "unshakeable sense of purpose" to build a fairer nation as she launches a fightback after her General Election gamble backfired.
The Prime Minister will acknowledge that the loss of her Commons majority means she has to adopt a different approach to government, signalling she is prepared to "debate and discuss" ideas with her opponents.
Following speculation in Tory ranks about her future, Mrs May will insist her commitment is "undimmed" almost 12 months after entering Number 10 as Prime Minister.
With the Repeal Bill expected to be published this week, Mrs May's overture to opponents will be viewed as an attempt to secure Labour backing for Brexit legislation following signs that pro-EU MPs on her benches will oppose elements of her strategy.
At the weekend Tory former ministers Dominic Grieve and Nicky Morgan hit out at the "red line" of ending the jurisdiction of the European Court of Justice, while Ed Vaizey attracted support after calling for the UK to remain part of the Euratom civil nuclear community.
The Prime Minister's speech on Tuesday is being seen as an attempt to relaunch her premiership after the humiliation of the election result and the need to strike a deal with the Democratic Unionist Party to prop up her administration in the Commons.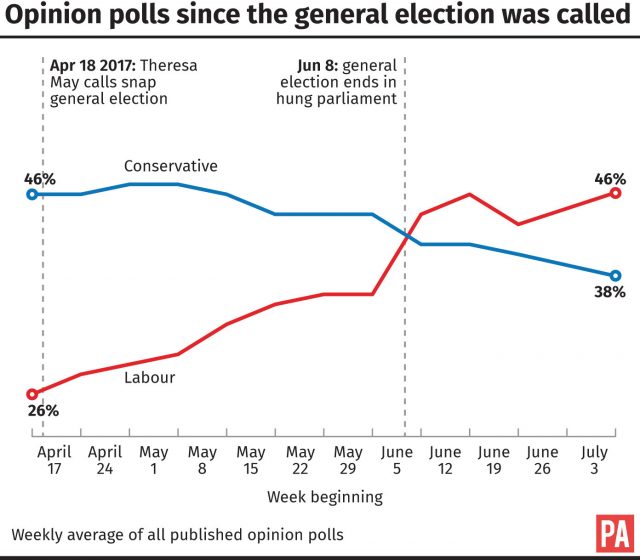 Mrs May will return to her core message from when she succeeded David Cameron – a "commitment to greater fairness" and tackling "injustice and vested interests" in recognition that the EU referendum result was a "profound call for change across our country".
She will say: "Though the result of last month's General Election was not what I wanted, those defining beliefs remain, my commitment to change in Britain is undimmed; my belief in the potential of the British people and what we can achieve together as a nation remains steadfast; and the determination I have to get to grips with the challenges posed by a changing world never more sure.
"I am convinced that the path that I set out in that first speech outside Number 10 and upon which we have set ourselves as a Government remains the right one."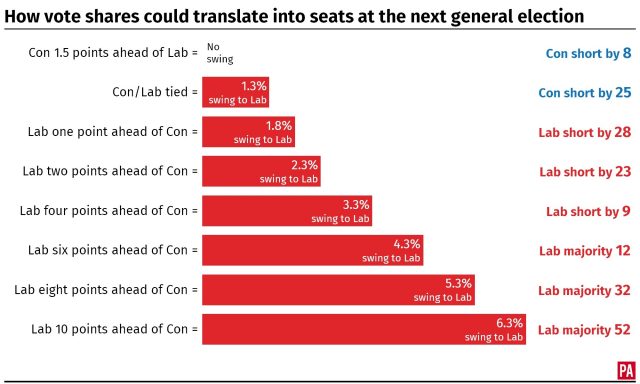 The fragile nature of Mrs May's position in the Commons will not stop her being "bold", she will insist.
"In everything we do, we will act with an unshakeable sense of purpose to build the better, fairer Britain which we all want to see."
But Mrs May will accept that the General Election result changes the way she has to work in Parliament.
"In this new context, it will be even more important to make the case for our policies and our values, and to win the battle of ideas both in Parliament as well as in the country.
"So I say to the other parties in the House of Commons … come forward with your own views and ideas about how we can tackle these challenges as a country.
"We may not agree on everything, but through debate and discussion – the hallmarks of our parliamentary democracy – ideas can be clarified and improved and a better way forward found."
Shadow communities secretary Andrew Gwynne said: "Theresa May has finally come clean and accepted the Government has completely run out of ideas. As a result they're having to beg for policy proposals from Labour.
"They're also brazenly borrowing Labour's campaign slogans. But no one will be fooled – the Tories are the party of the privileged few. This is further evidence that this Government can no longer run the country."