Bill O'Reilly has lost his job at Fox News Channel following reports that five women had been paid millions of dollars to keep quiet about harassment allegations.
In a statement, 21st Century Fox said that "after a thorough and careful review of the allegations, the company and Bill O'Reilly have agreed that Bill O'Reilly will not be returning to the Fox News Channel".
He had been scheduled to return from a holiday next Monday. O'Reilly was photographed in Rome shaking Pope Francis's hand on Wednesday.
For two decades O'Reilly has ruled the "no spin zone" with US cable news' most popular show, and his ratings had never been higher.
In a memo to Fox staff, the Murdochs said the decision followed an extensive review done in collaboration with an outside counsel.
The fast-moving story took shape with an April 2 report in The New York Times that five women had been paid a total of 13 million dollars (£10 million) to keep quiet about unpleasant encounters with O'Reilly, who has denied any wrongdoing.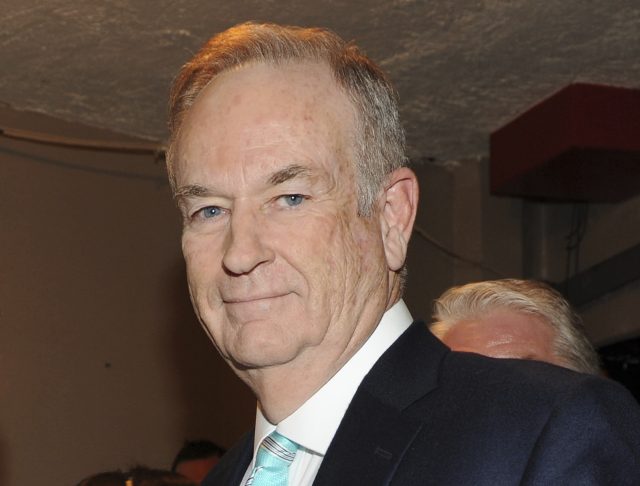 O'Reilly's lawyer, Marc Kasowitz, claimed that his client was being subjected to a "brutal campaign of character assassination" and that there is a smear campaign orchestrated by far-left organisations bent on destroying O'Reilly for political and financial reasons.
His show's viewership increased the week after the story appeared – O'Reilly did not address it on the air – and has sunk since he went on holiday.
Potential successors such as Dana Perino, Eric Bolling and Greg Gutfeld have substituted for O'Reilly since he left for his holiday.
Vatican spokesman Greg Burke confirmed O'Reilly was in the VIP section for the pope's Wednesday appearance.
Mr Burke, a former Fox News correspondent in Rome, denied having facilitated the tickets. Such tickets can be obtained via special request to the papal household from embassies, high-ranking churchmen or Vatican officials.
Francis always goes past the VIP seats at the end of his audience for a quick round of handshakes.