New French President Emmanuel Macron has highlighted his determination to crush extremism with a visit to French-led military forces combating jihadist groups in west Africa.
The terror threat in the region is "clearly a risk for Europe", he said.
On his first official trip outside Europe, Mr Macron was greeted by Malian counterpart Ibrahim Boubacar Keita at an air base in the eastern city of Gao, home to France's largest overseas military operation.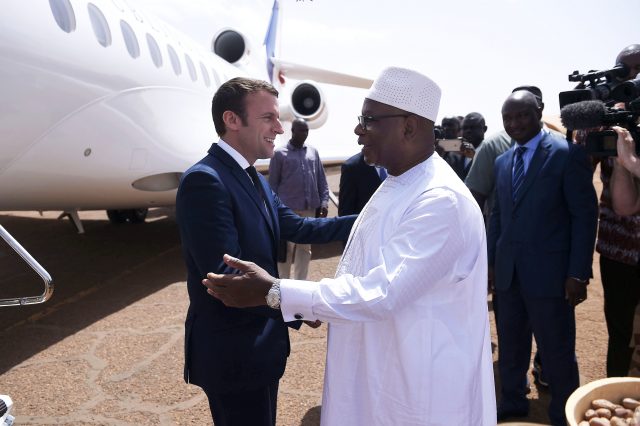 Mr Macron vowed to maintain France's military operations in Mali and "be intractable" with extremist groups in the region.
At a joint news conference with Mr Keita, he also asked Germany to provide more support to French-led efforts to eradicate the extremists. Mr Macron said he spoke to German Chancellor Angela Merkel earlier this week about getting more logistical support and said she backs the idea.
Mr Keita expressed his gratitude to France for its military intervention that began in 2013 after extremist groups overran the country's vast northern region. The groups were quickly pushed from strongholds but remain a deadly threat.
"The road is long … but we are going forward and we will succeed," Mr Keita said.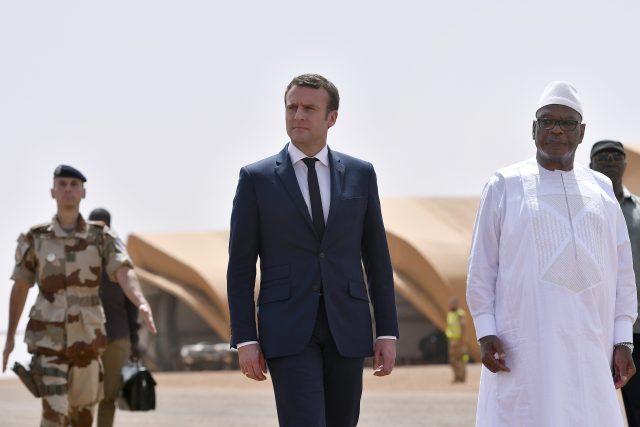 Mr Macron repeatedly pledged ahead of the May 7 election that fighting terror would be his priority, after multiple attacks in France since 2015 have killed more than 230 people.
Most of the west African extremist groups France is combating trace their origins to al Qaida's North Africa branch.
France's Operation Barkhane has about 4,000 soldiers in Mali, Niger, Chad, Burkina Faso and Mauritania. Gao is home of the permanent French military base in Mali, with 1,600 troops.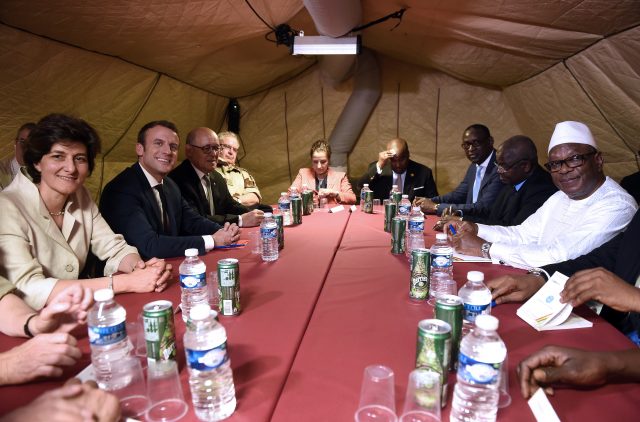 Gao is where a suicide attack on a Malian army camp killed more than 75 people in January. That attack, claimed by the al Qaida-linked al-Mourabitoun extremist group, happened days after former French president Francois Hollande visited the city.
The victims were soldiers and former fighters trying to stabilise the region after a 2015 agreement with the government. The attack was a major blow to peace efforts in northern Mali, where rival groups have been vying for control or outright independence.