Eurosceptics toasted the triggering of Article 50 with cake and cava in Brussels.
Members of the Europe of Freedom and Direct Democracy (EFDD) group – which includes Ukip – hosted a lunchtime celebration at the Old Hack pub, opposite the European Commission's Berlaymont building.
Invites to the press said reporters would be welcome to take shots, both digital and alcoholic, as the group welcomed the confirmation the UK was leaving the European Union.
South East MEP Raymond Finch cut the cake as supporters held signs saying "Democracy", "Self Determination" and "Global Future".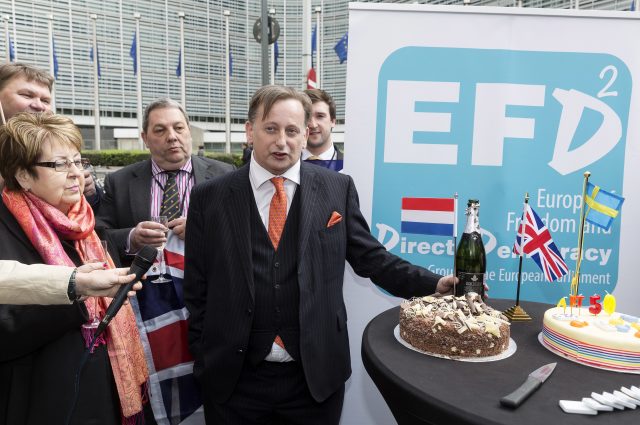 David Coburn, Ukip MEP for Scotland, said the celebrations had been "very liquid".
He added: "There's been an awful lot of chocolate cake going around and I have had more than my fair share. My doctor said 'I don't want to see you eating any more, you're on a diet' and unfortunately she will see me on all channels.
"It's the beginning of the end of the European Union and I think that's a great thing, not just for us but for Europe.
"The best thing that can happen is we'll get out, other people will see how well we are doing and follow us and we can have a different sort of Europe."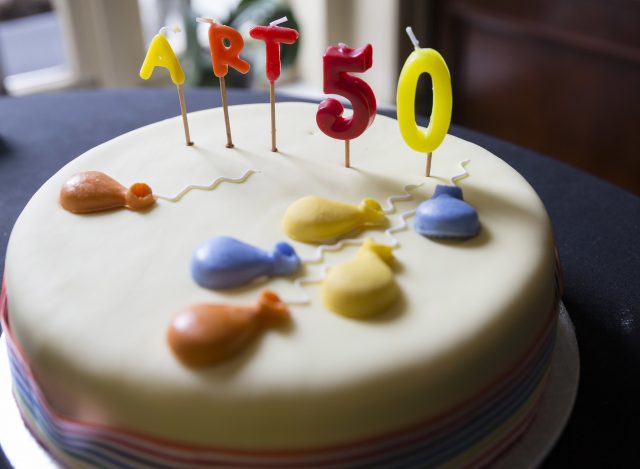 Mr Coburn was interrupted by Camille Dressler, a French citizen who now lives on the Isle of Eigg in the Hebrides, who told the MEP he should consider leaving his post.
She said: "I despise you, you have destroyed what we have here and you ought to resign. You are disgusting."
Mr Coburn replied: "Well, you're now going to be free from Europe" and urged Ms Drassler to vote for him in the First Minister elections in Scotland.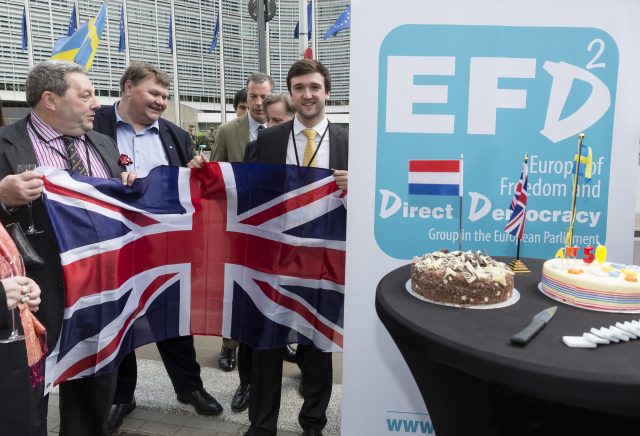 She said: "Because of Theresa May, I'm not sure if my future in Scotland is certain or not.
"I'm disgusted, I think these people should just resign en masse, what job have they got to do now?
"They have distorted the whole public discourse, they are despicable."
Hermann Kelly, who works for the EFDD group, said: "My redundancy notice has been signed. Great. I've been at this since the Treaty of Nice in Ireland in 2001 campaigning against the European Union, so it's a long time.
"For me personally it's a very happy day. A proud day because I'm from a family which always fought for self-determination and I'm pleased to see Britain have the sole power to determine their own laws."
When asked how he will feel in two years' time when packing up the office, Mr Kelly said: "Ecstatic. I'm going back to somewhere beautiful and out of this bureaucratic hellhole. And the fishing is better."