Two ethnic rebel groups have joined Burma's long-delayed peace process, a small step forward in ending decades of civil strife.
The signing of the Nationwide Ceasefire Agreement in Burmese capital Naypyitaw, by the New Mon State Party and the Lahu Democratic Union, were the first since the original eight groups joined in 2015 under the previous military government.
Other major groups continue to keep their distance.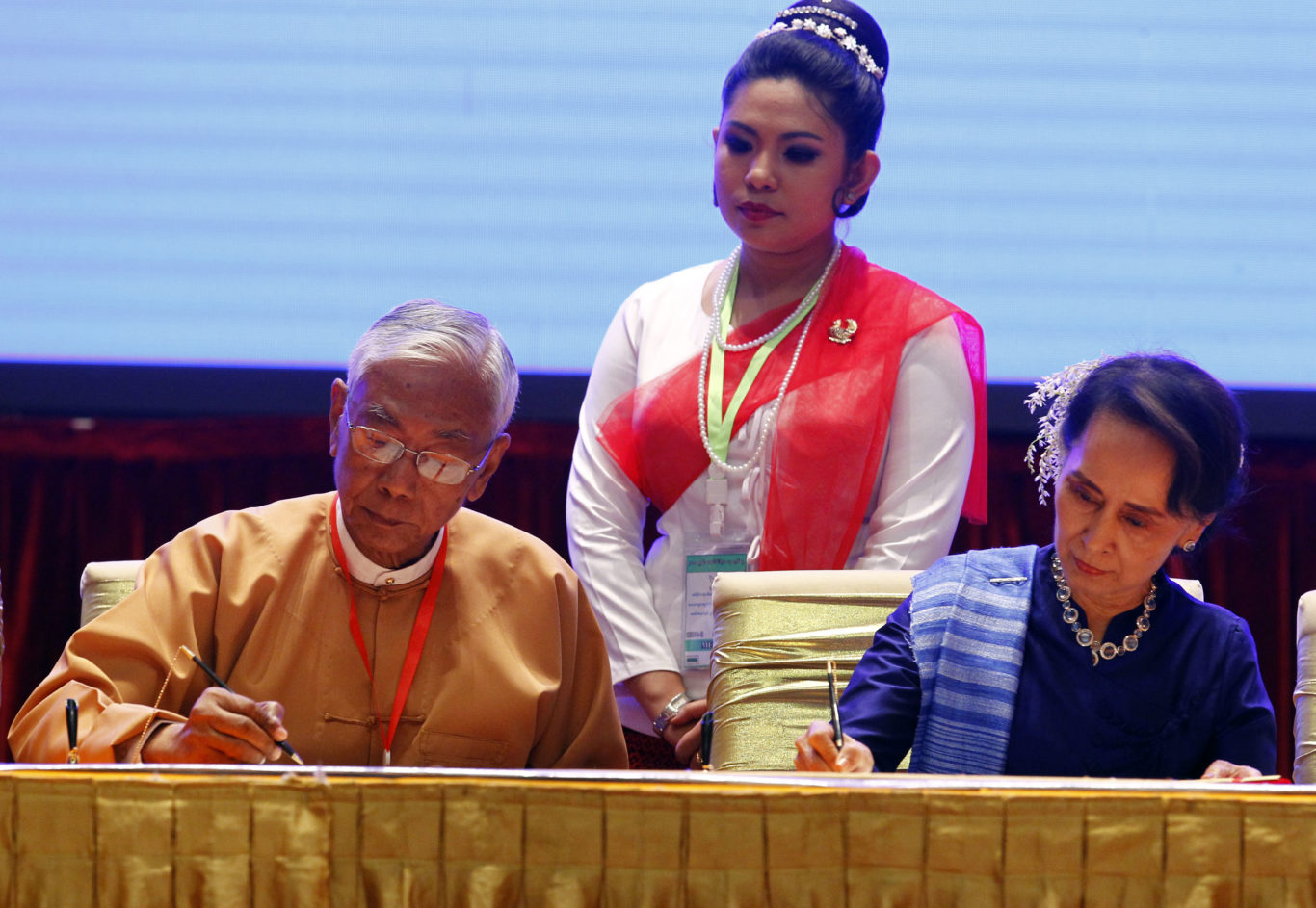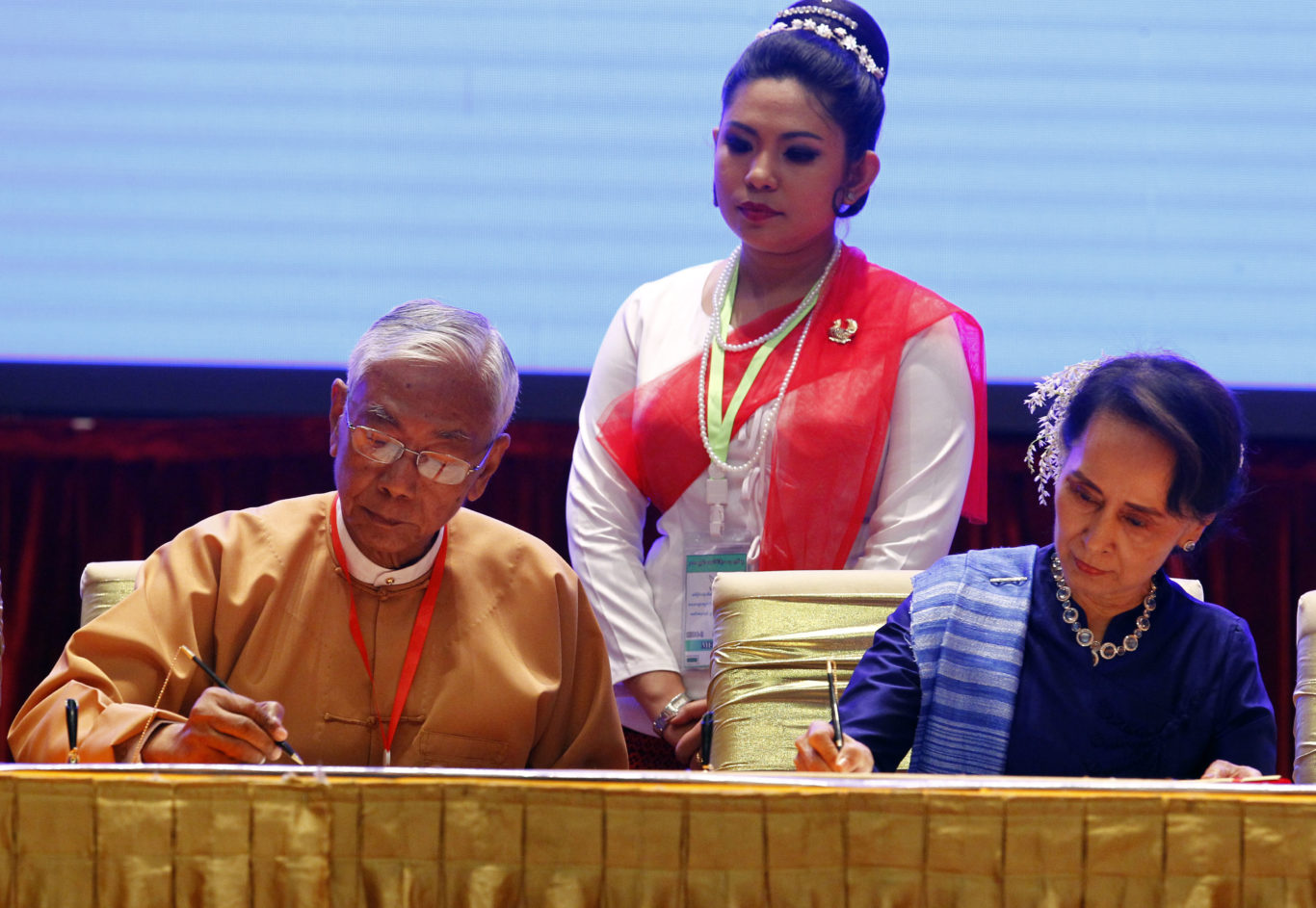 Aung San Suu Kyi's civilian government, which took power in 2016, pursued the process.
The government hopes to achieve a comprehensive ceasefire with all groups, but the biggest and most powerful ones, especially the Kachin and the Shan, have not signed, insisting they want a comprehensive political solution before laying down their arms.
Heavy combat continues intermittently in areas settled by the Kachin and the Shan.
Government officials who signed the agreement on Tuesday included the army chief, the president and State Counsellor Aung San Suu Kyi, the country's top leader.
In a speech at the signing, Ms Suu Kyi said: "Let us take one bold step forward. Leaving aside our weapons, let us meet at the negotiation round table and try and discuss candidly like family members.
"With the organisations which have not signed the NCA, we will work to reduce armed conflicts by meeting them and seeking solutions.
"We will strive to bring all these organisations under the NCA umbrella and urge them to participate in the political dialogue."
After taking office, Ms Suu Kyi established the 21st Century Panglong Peace Conference, which has met twice and is scheduled to meet again next month.
The conference is intended to carry the ceasefire agreement forward into a political dialogue, but ethnic leaders said it has failed to meet their expectations.
"The peace conference is just a ceremonial showing off," said Major Thar Aik Kyaw of the Ta'ang National Liberation Army, one of the armed groups that has not signed the peace accord.
"The government has no ability to resolve conflicts in the ethnic regions."
Rights groups and legal experts say the government's ceasefire lacks legal assurances for ethnic minorities and that human rights violations by the army are usually not part of the discussions.
Hundreds of ethnic civilians have been killed and more than 120,000 people displaced in the country's north during the past few years of fighting between the army and ethnic armed groups.
Hostilities between the military and the Kachin Independence Army in the north have underlined doubts about the Suu Kyi-led peace process under her civilian government.