The top rated footballers in Fifa 18 are reasonably easy to predict, but could you separate the quickest players from the rest?
EA Sports have done as much for their new game, and have released a list of the 20 quickest players – but who rates fastest for pace from the Premier League?
5. Raheem Sterling – Manchester City
Overall rank: 17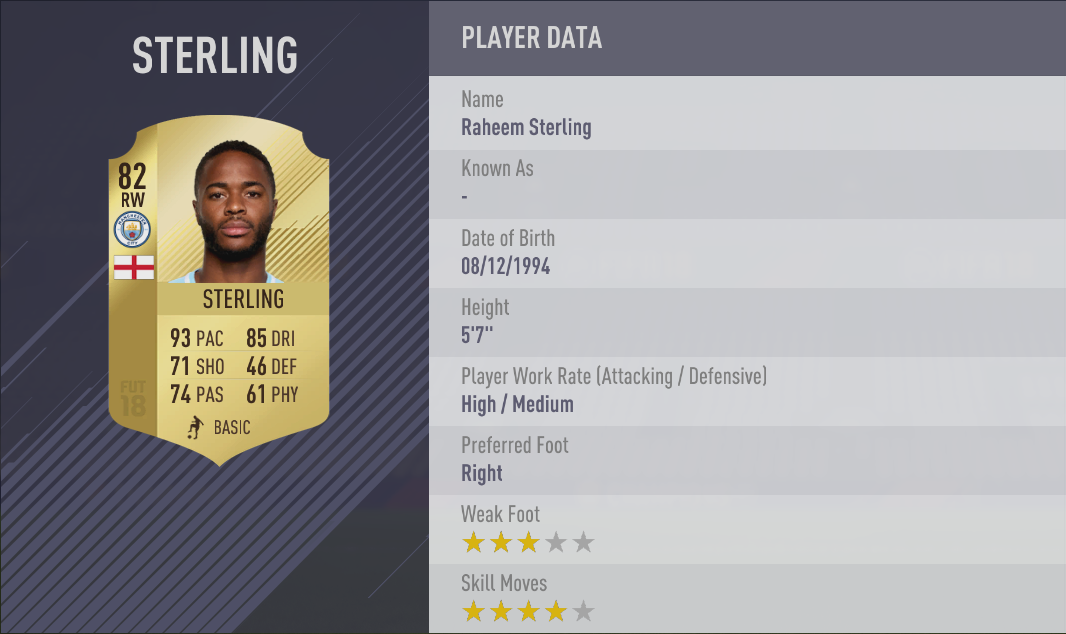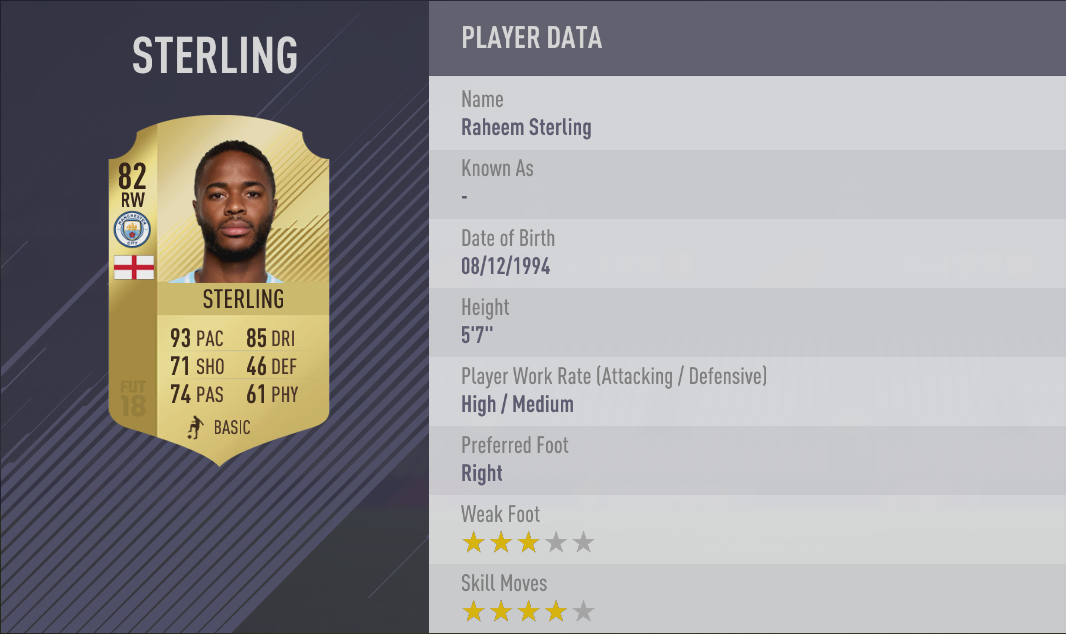 Raheem Sterling comes fifth in the Premier League pace rankings, the only England player in the top 20.
4. Mohamed Salah – Liverpool
Overall rank: 16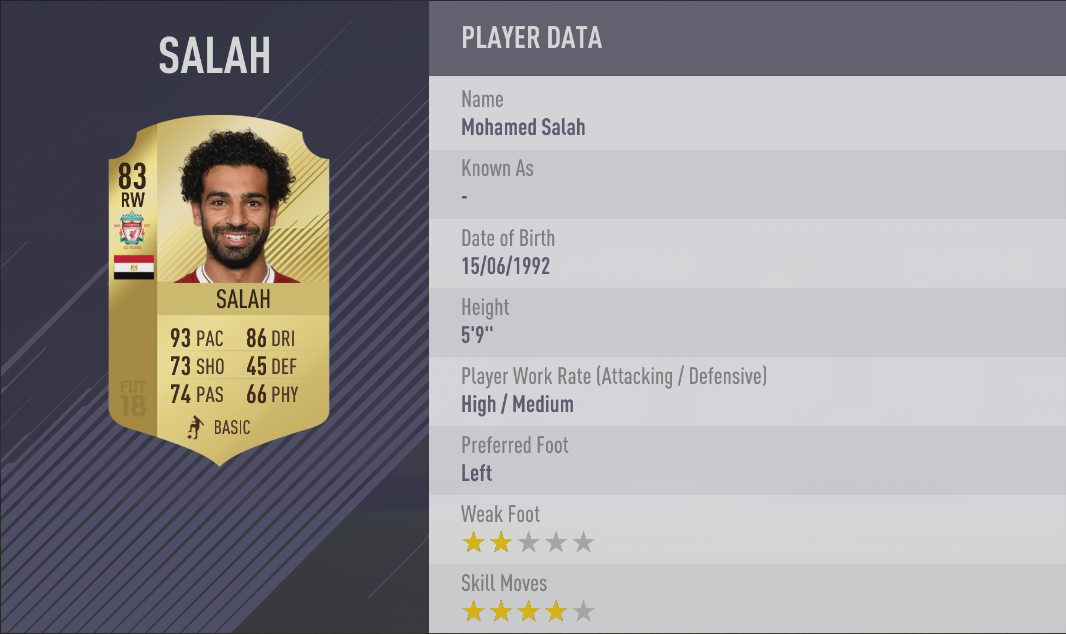 New Liverpool signing Mohamed Salah boasts pace in abundance, something defences will struggle to get to grips with in England.
3. Sadio Mane – Liverpool
Overall rank: 13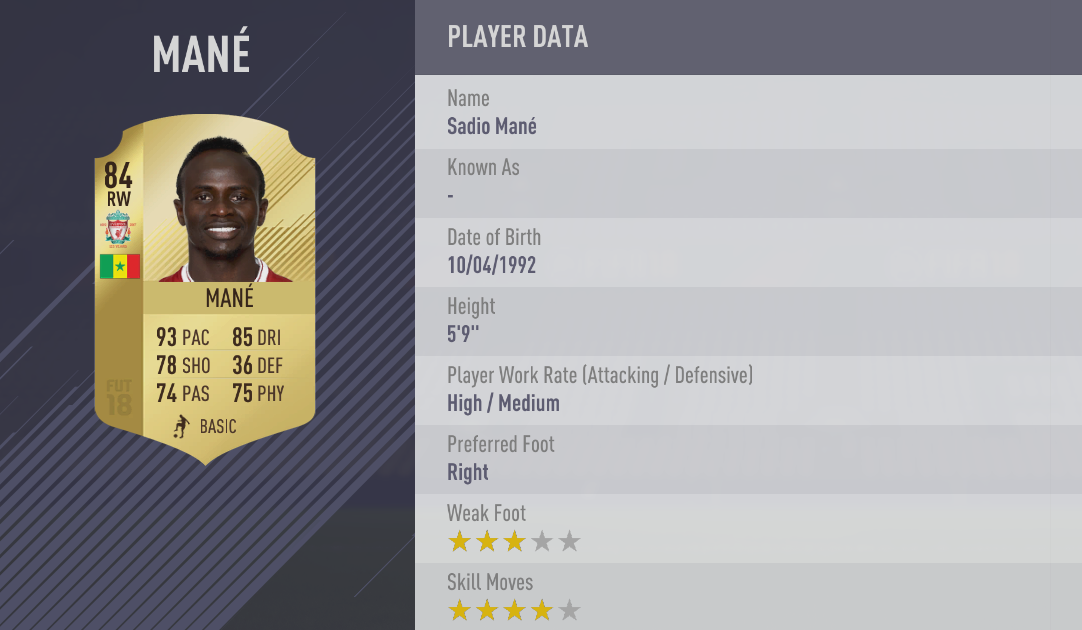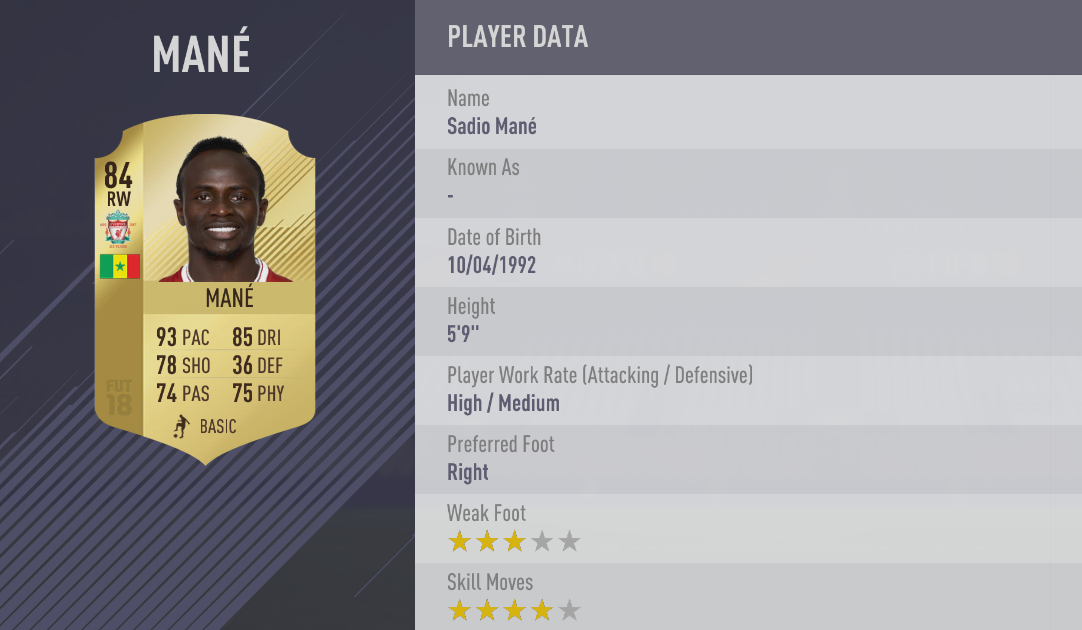 And Salah's Liverpool team-mate Sadio Mane wins bronze in this PL list – there are going to be some tired defences in the Premier League after they've faced the Anfield side.
2. Leroy Sane – Manchester City
Overall rank: 8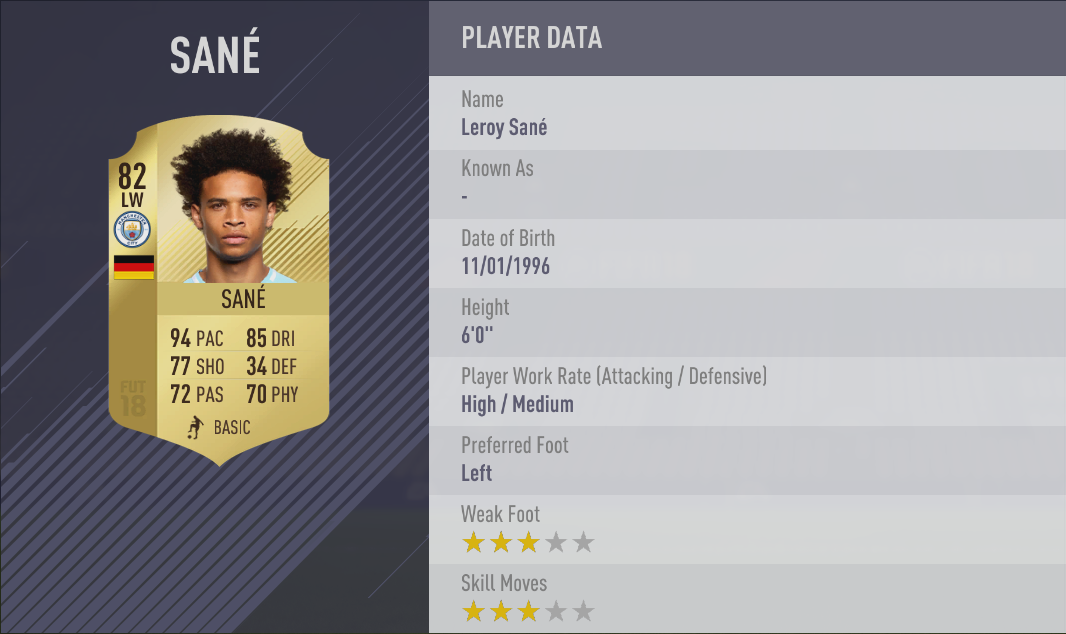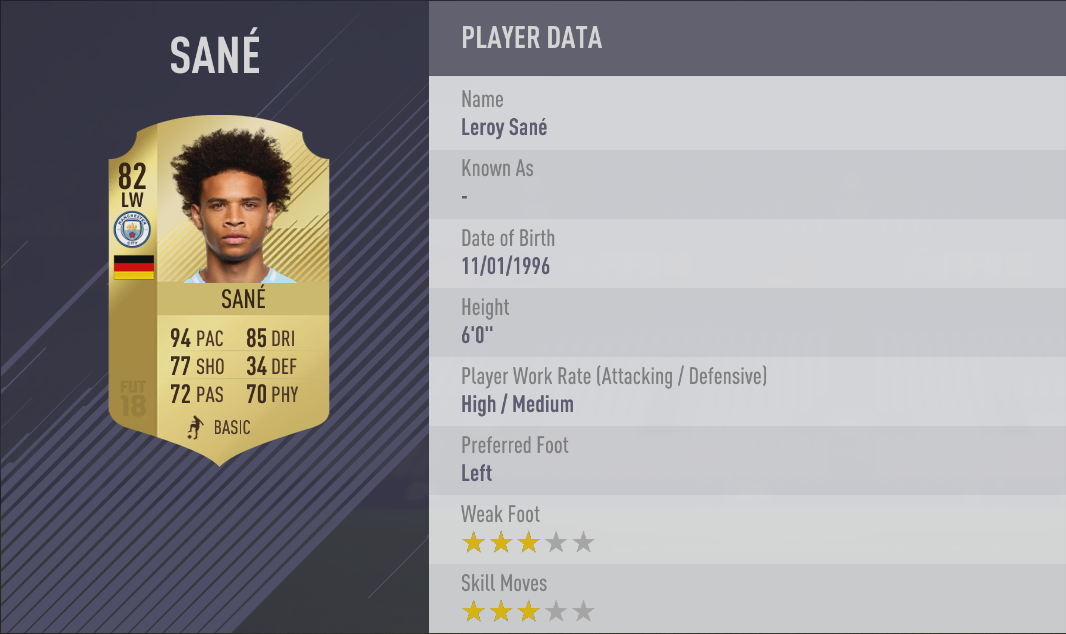 Eighth overall but second in the PL, you'll struggle to keep up with Leroy Sane from a standing start.
1. Hector Bellerin – Arsenal
Overall rank: 3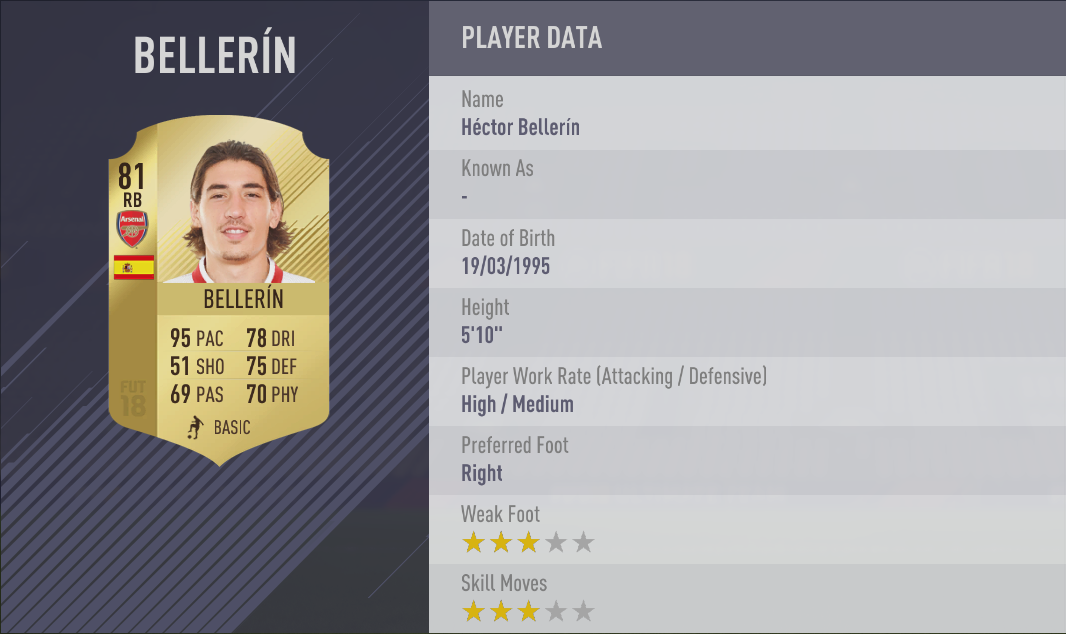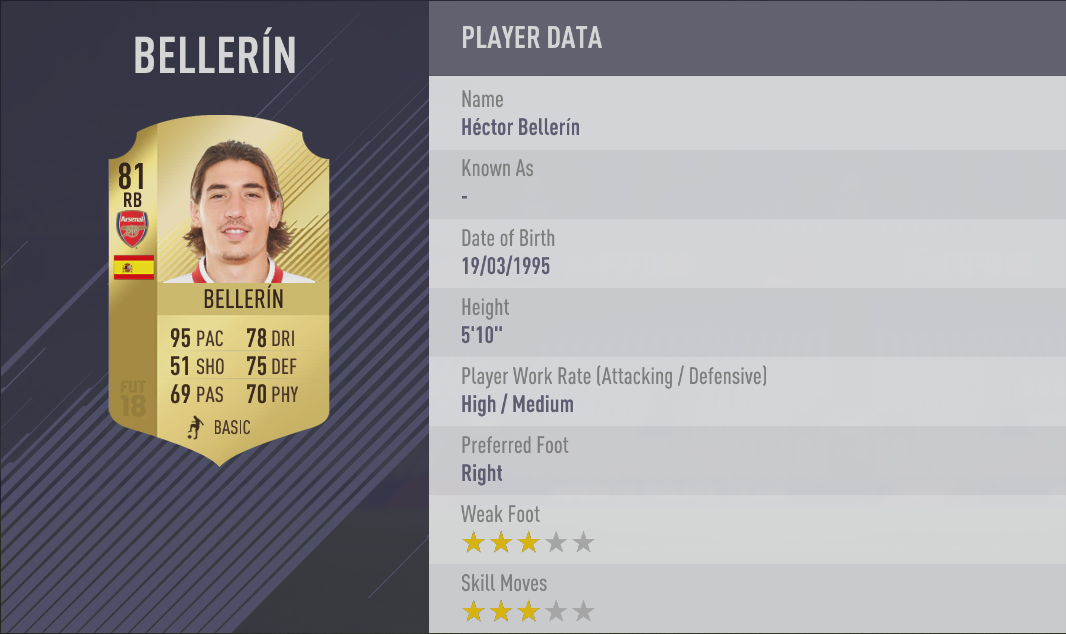 And the fastest player in the Premier League on Fifa 18 is Arsenal right-back Hector Bellerin, with 95 pace – keep up the good work, Hector.
Overall winner: Pierre Emerick-Aubameyang – Borussia Dortmund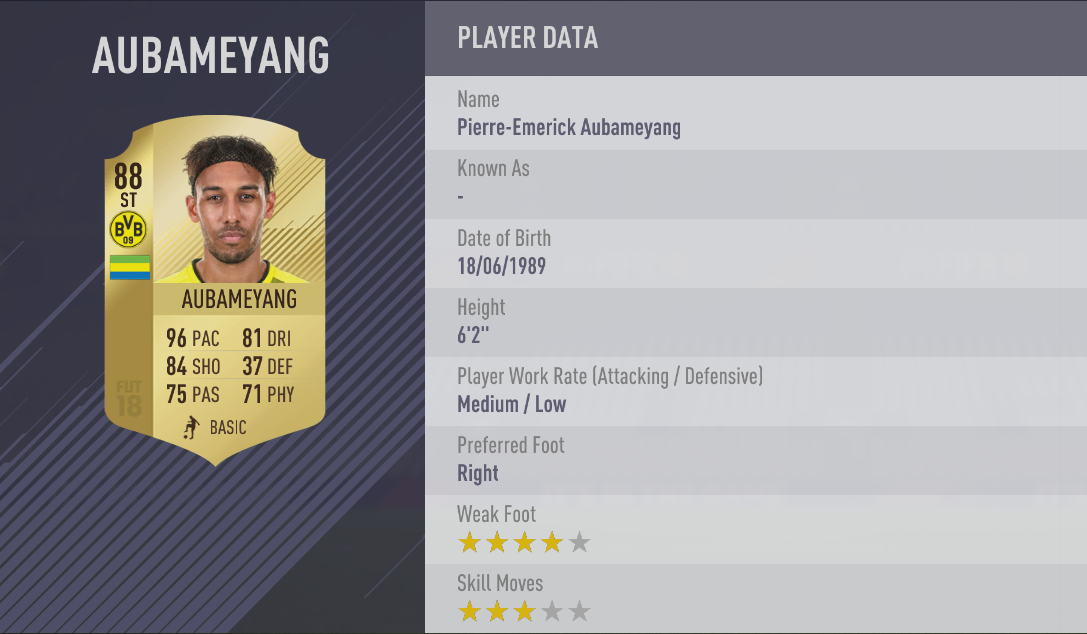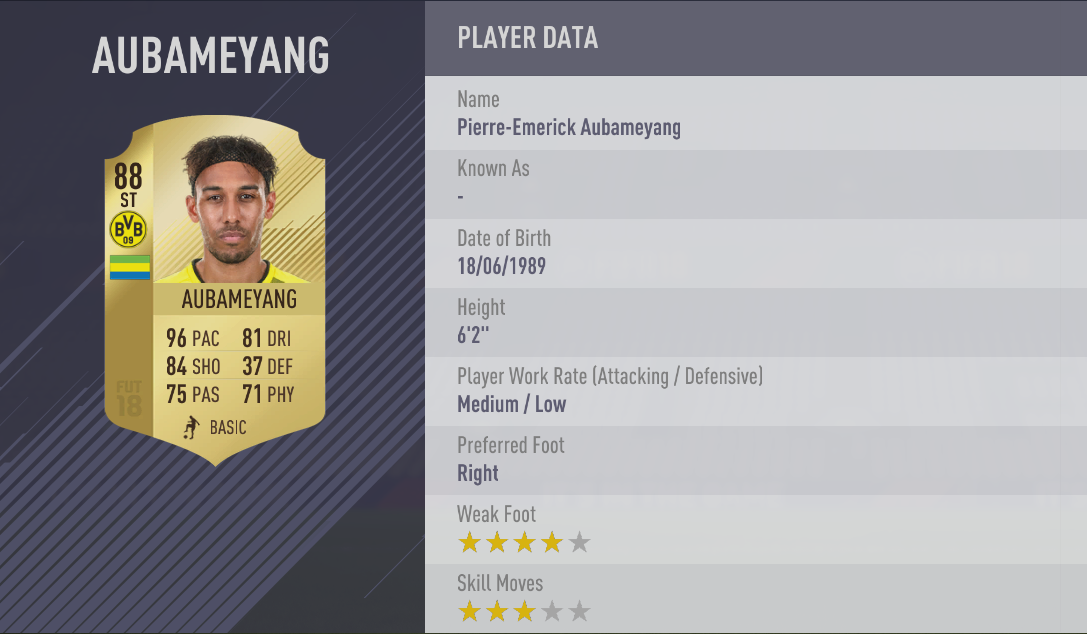 Fifa, Fifa on the wall, who's the fastest of them all?
That's Borussia Dortmund's Pierre Emerick-Aubameyang with 96 pace – his dribbling and shooting stats are at an incredibly high level, too.
Bargain pace?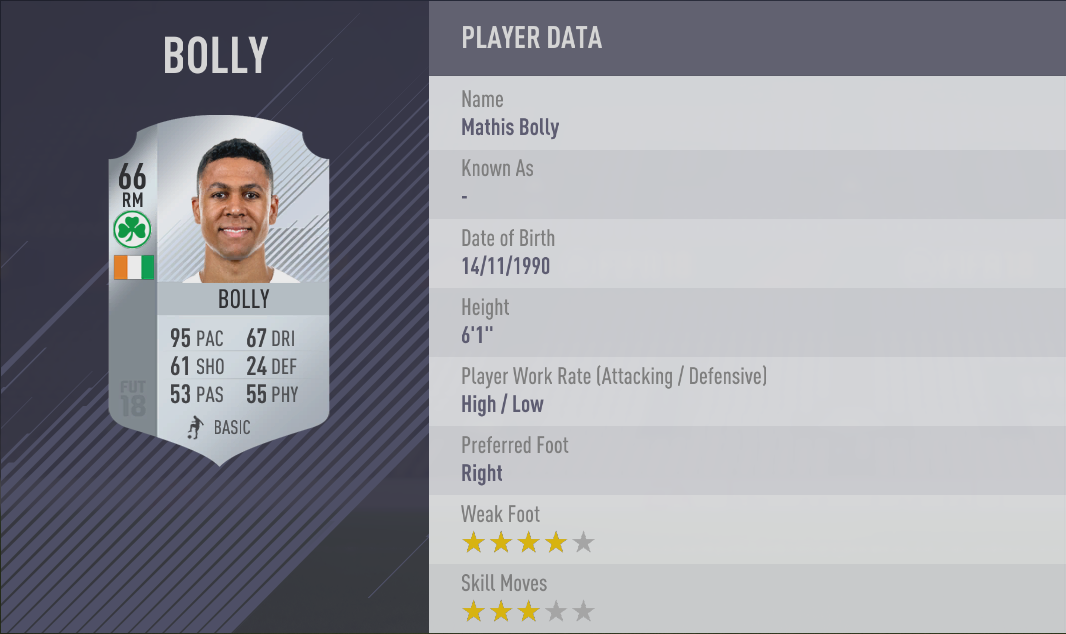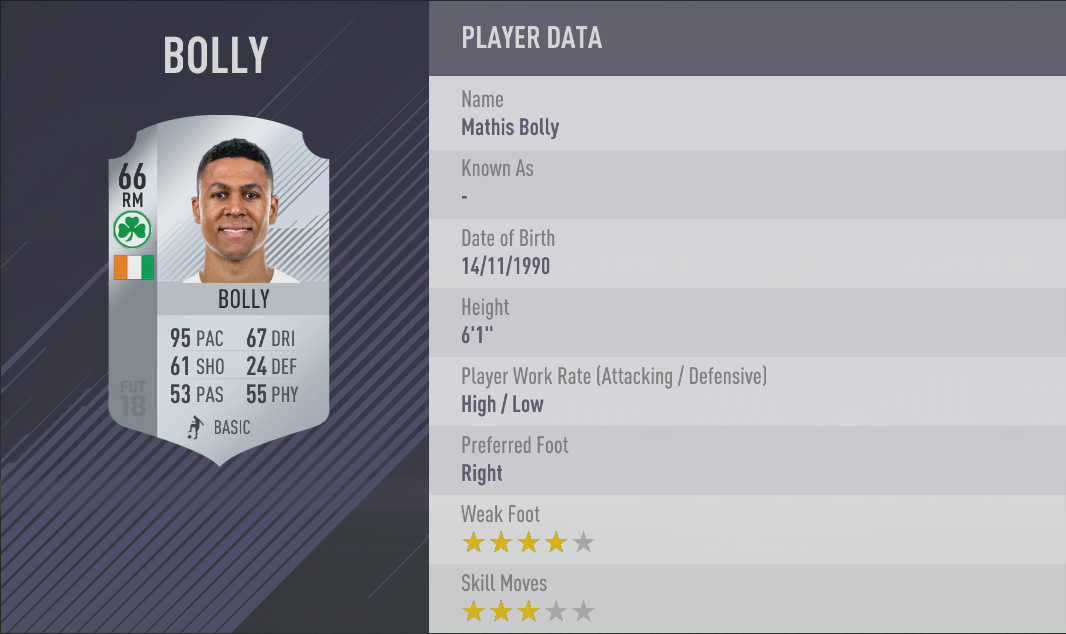 And if your team needs pace but you're on a budget, perhaps Mathis Bolly might be of interest to you. The 26-year-old forward plays for Greuther Furth in the second tier of German football, and is the lowest ranked player in this top 20, with a 66 rating.
However, with 95 pace he is ranked the fourth fastest player in the game overall – a bargain?
The complete top 20
01 – Pierre-Emerick Aubameyang
02 – Jonathan Biabiany
03 – Hector Bellerin
04 – Mathis Bolly
05 – Ernest Asante
06 – Jurgen Damm
07 – Gareth Bale
08 – Leroy Sane
09 – David Accam
10 – Kekuta Manneh
11 – Jonas Aguirre
12 – Gelson Martins
13 – Sadio Mane
14 – Jordi Alba
15 – Lucas
16 – Mohamed Salah
17 – Raheem Sterling
18 – Gerard Deulofeu
19 – Bruma
20 – Inaki Williams

EA Sports is revealing all players' ratings ahead of the release of Fifa 18 on September 29. The Fifa 18 Demo is out now, or to pre-order your copy, click here.