Researchers at the DLR institute for Solar Research have created the "Synlight" to recreate natural sunlight. The team want to research ways of using solar power by scaling up smaller projects currently conducted in labs.
The Synlight is made of 149 high-performance Xenon lamps, which simulate natural solar radiation. This enables the team to test different production processes for making solar fuels without have to rely on the weather.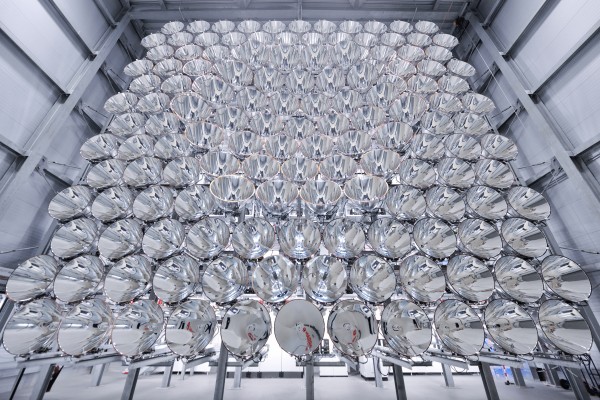 The lamps can be focused on an area smaller than a piece of A4 paper, giving it 10,000 times the exposure it would get naturally by the sun.
The heat produced by this monumental amount of light could be used to create hydrogen, a gas cited as the eco-friendly future of fuel, from water. As it usually takes a lot of electricity to create the gas, commercialising this could be a game-changer.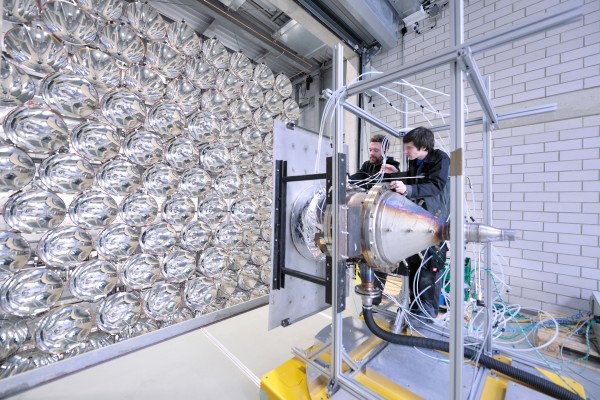 As Synlight can be focused on different places, this means three research projects can be conducted simultaneously.
"Three radiation chambers are available for experiments," says Kai Wieghart, a member of the team who developed Synlight. "The required radiation can be directed towards each chamber. To do this, the necessary lamps are targeted at single target points or the wider surface of the test system, depending on the requirements.
"This enables simultaneous preparation of several experiments and optimum utilisation of the facility."
Once the team have found a way to make hydrogen effectively, they say it can be scaled up to 10 times its current size.
Read more: Discover the technology behind a weather forecast