As technologies such as artificial intelligence and virtual reality develop rapidly, so to do their impact on healthcare.
We've rounded up how technology has influenced medical practice, jobs and devices from reducing phantom pain in paralysed patients to spotting Alzheimer's a decade before symptoms begin.
[Read more: 'Bionic' bone could save arthritis patients from amputation]
A robot who has passed its medical exams
Meet Dr Xiao Yi. He's slightly different from your usual doctor in that he is actually a robot.
In November he passed the written part of China's national medical licensing examination with a score of 456 points, well above the pass mark of 360.
[Read more: A robot in China has passed its medical exams]
High-tech pen detects cancer in seconds
An innocuous device that looks similar to a pen can help doctors detect cancer within seconds and give surgeons a better chance of removing "every last trace" of the disease, a team of scientists has said.
The MasSpec Pen, created at the University of Texas, can give surgeons precise information about which tissue to cut or preserve, helping to improve treatment and reduce the chances of cancer reoccurring, researchers said.
This would also help patients as surgery could be better targeted and it would reduce the chance of healthy tissue being removed.
[Read more: High-tech pen detects cancer in seconds]
Swedish company printing 3D body parts
Cellink have made science fiction a reality with its technique of 3D printing body parts using ink that contains human cells.
The bio-ink itself is created using cellulose sourced from Swedish forests and alginate formed from seaweed found in the Norwegian Sea, which is mixed with human cells and then 3D printed with a special machine.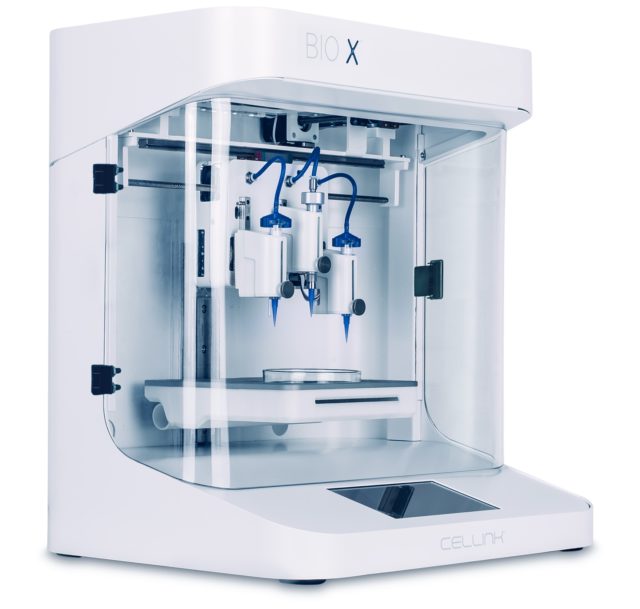 The company believes that in the future the technique could be used to produce organs fit for transplants and it is currently working on drug discovery where potential new treatments can be tested on the 3D-printed tissue and the impact evaluated.
[Read more: A company is 3D printing human body parts]
Boy lives thanks to a new genetically modified skin
A world first happened in 2017 with a pioneering surgery that allowed a seven year old boy to be given a new skin.
He had the life threatening condition junctional epidermolysis bullosa (JEB), which causes skin to blister and tear at the slightest touch.
But a team was able to take a sample of skin just four centimetres square from the child and corrected a disease-causing gene defect within its cells.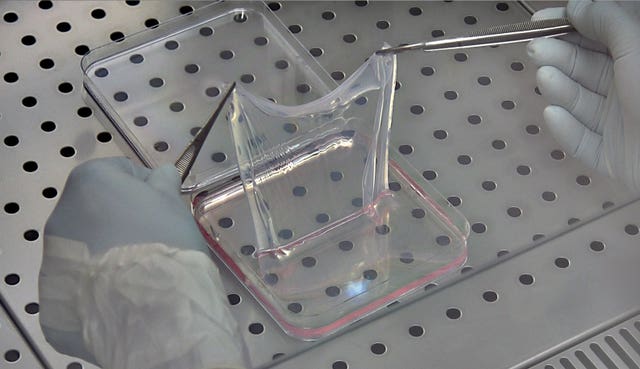 (CMR Unimore/PA)
Returning to his home in Germany, the boy was able to enjoy school for the first time as his new skin no longer blistered and was able to heal normally.
[Read more: In a world first a boy has been given a new GM skin]
Virtual reality can reduce phantom pain felt by paralysed patients
Research from the Swiss Ecole Polytechnique Federale de Lausanne, published this year, found that immersive virtual reality could help reduce phantom pain for patients paralysed from the waist down.
Study leader Olaf Blanke, a neuroscientist at EPFL in Switzerland, said: "We managed to provoke an illusion: the illusion that the subject's legs were being lightly tapped, when in fact the subject was actually being tapped on the back, above the spinal cord lesion.
"When we did this, the subjects also reported that their pain had diminished."
[Read more: Scientists are using VR to reduce phantom pain felt by paralysed people]
A computer programme can detect bowel cancer in less than a second
Using the vast computational power of artificial intelligence (AI), experts believe it can be used to pinpoint bowel cancer in less than a second.
In a trial, the AI system was able to identify potentially dangerous tumours from endoscopy images with clinical accuracy.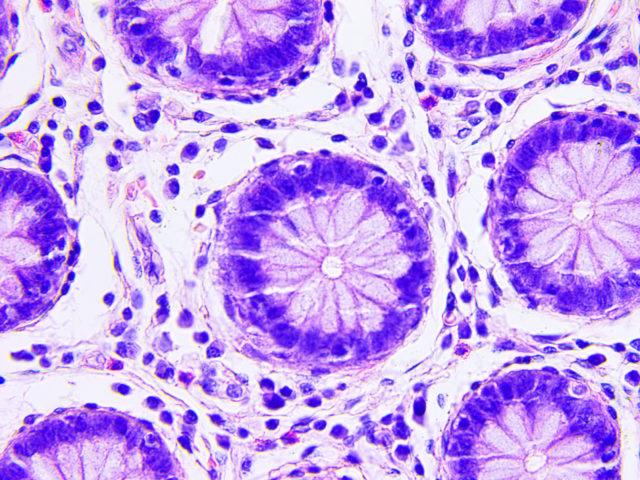 (Dzika Mrowka/Getty Images)
The programme correctly picked up 94% of cancers by matching each growth against more than 30,000 images that were used for machine learning.
[Read more: AI can detect bowel cancer in less than a second]
AI could spot Alzheimer's in MRI scans up to a decade before symptoms show
It isn't only in bowel cancer that AI is helping doctors with its ability to compute huge amounts of information quickly.
First reported in New Scientist, a team at the University of Bari in Italy has developed a machine learning algorithm that is able to spot alterations in how different regions of the brain are connected – alterations that could be early signs of the disease.
This would be great news for patients as because only an MRI scan is involved, the procedure would be much less invasive for patients.
[Read more: AI could spot Alzheimer's early in MRI scans]
Artificial pancreas linked to a smartphone
In October, diabetics were given some hopeful news after a trial of an artificial pancreas and connected smartphone app in the US was hailed a success.
The 12-week trial was deployed using an artificial pancreas system consisting of an insulin pump and a continuous glucose monitor placed under the skin.
This was then linked to a smartphone app which monitored how much insulin was being delivered, with the aim of the system being to mimic a healthy person's glucose-regulating function in diabetes sufferers.
(Peter Byrne/PA)
The test was deemed a success as there were "positive effects" on users, patients suffering from type 1 diabetes.
[Read more: Artificial pancreas linked to a smartphone successfully tested]