Social VR and lots of new camera masks were the big reveals as Facebook hosted its annual developer conference – F8 – in San Jose, California.
The event is an opportunity for the social media giant to lay out some of its plans and ideas for the near and more distant future – ranging from virtual reality to chat bots and new camera filters.
Here's the biggest announcements from the keynote.
1. Facebook Spaces
Facebook Tips. 2,130,027 likes · 7,092 talking about this. Learn tips and tricks for your favorite Facebook features-like News Feed, photos and groups-and discover our newest apps.
Facebook boss Mark Zuckerberg has spoken of his past belief that virtual reality is the next social platform, and today the first fruits of that idea have appeared.
The tech giant revealed Facebook Spaces, a VR app that enables up to four Facebook friends to meet in VR and interact with one another as if they were in the same room.
Users with the Oculus Rift can interact, draw and play games with their friends having created a digital avatar of themselves, as well as bring in other without access to VR via video calling.
The app is only in beta for now, but it is available to everyone for free on the Oculus Store.
2. 3D Camera effects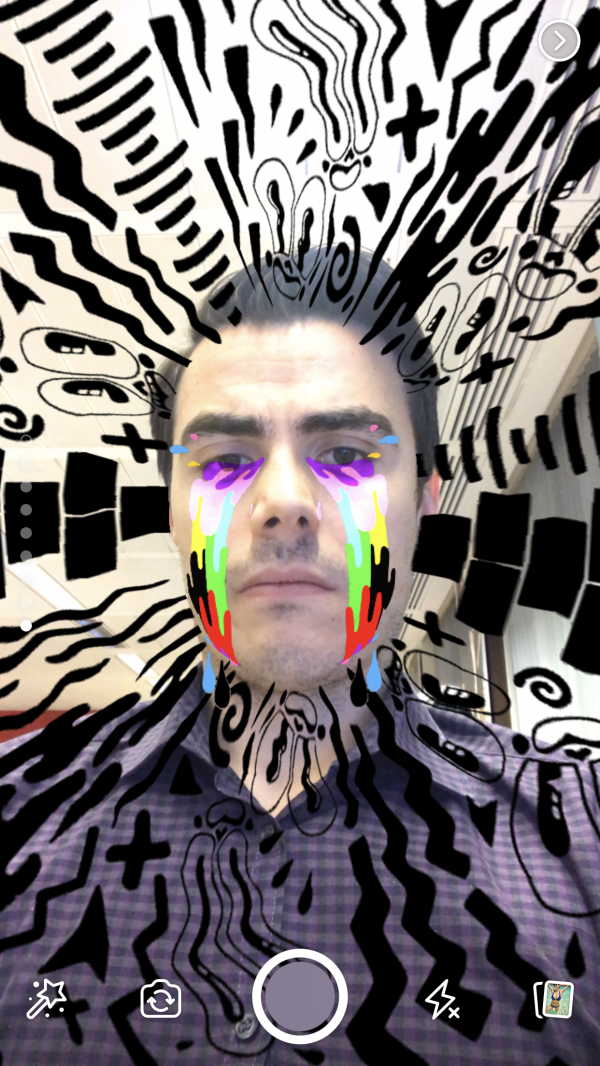 In the latest take-on of Snapchat, Facebook revealed new 3D camera effects that are going live within the Facebook camera on the native app.
The effects include masks and overlays that appear on selfies before users share them to the site – much like the animations that have helped to make Snapchat so popular.
The animations even include those created and submitted by artists, and Facebook says the plan is to support thousands of options for users in time.
3. Camera Effects Platform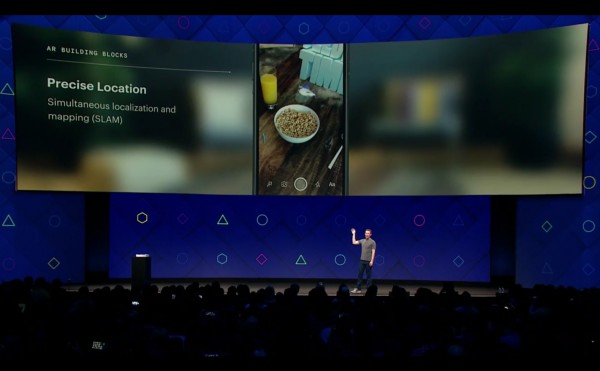 A more long term piece of software around the camera was also demonstrated by Zuckerberg, called the Camera Effects Platform.
[Read more: 7 ways virtual reality will change the world]
This is built around three key aspects: Precise Location, 3D Effects and Object Recognition. The idea is for the camera to eventually be able to pinpoint and understand the exact location of objects in its view, recognise what they are and then add animation to or around them that fits.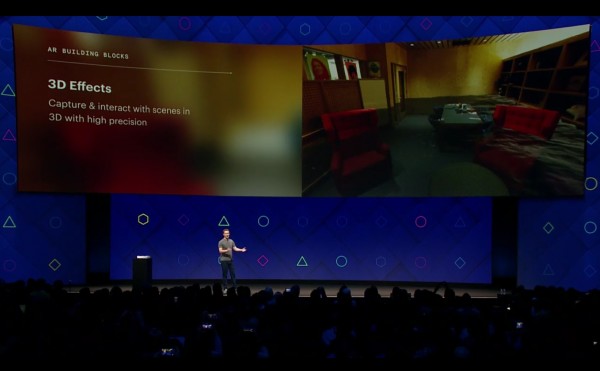 For example, during his demo Zuckerberg showed tiny sharks appearing in a bowl of cereal, as well as filling an entire room with water.
4. Messenger Updates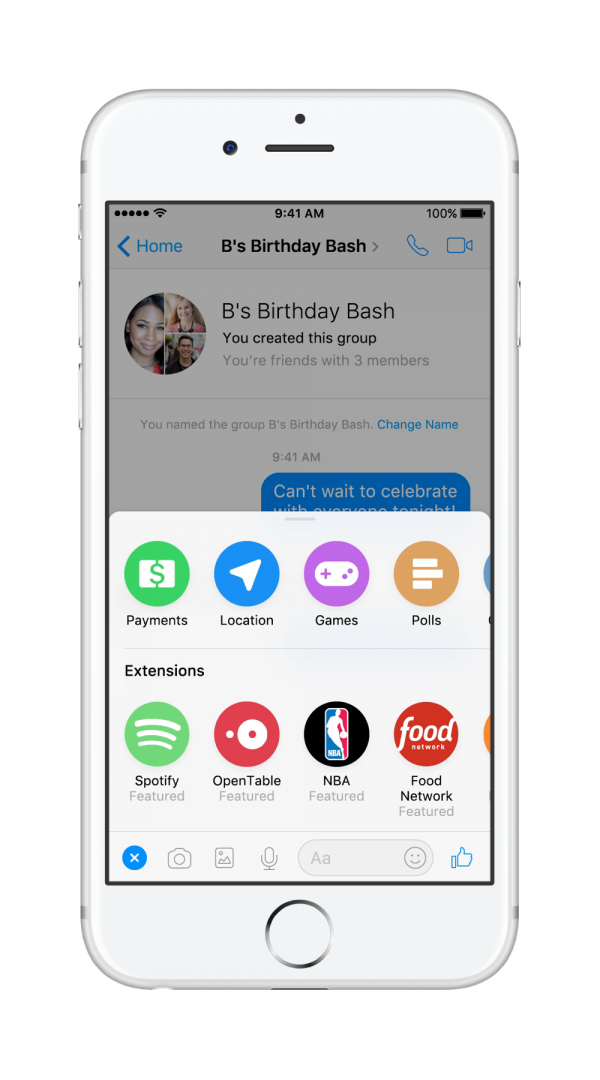 The Messenger app has been greatly overhauled in recent years as Facebook seeks to turn it into more than just a messaging app and instead an entire platform.
That's seen the introduction of chat bots to enable users to talk to businesses as well as games users can play in conversation windows – both of these areas have been updated this year.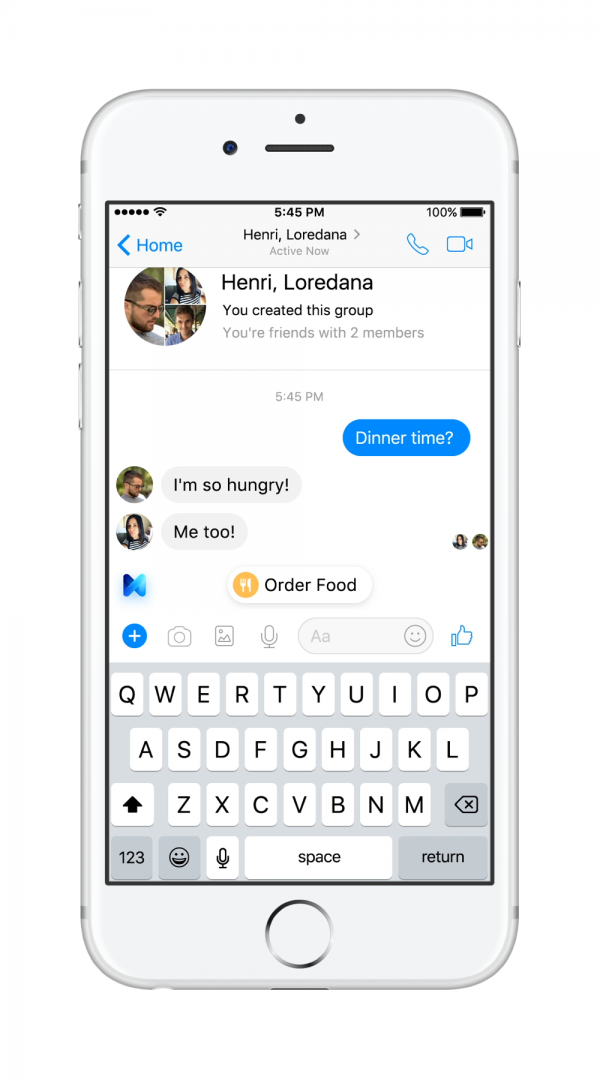 Chat Extensions is a big area of improvement for Messenger's abilities – now enabling users to share songs with friends with the Spotify extension, as well as news articles from the Wall Street Journal among others, and an Apple Music extension is on the way too.
In terms of gaming, Messenger has now added the ability to play longer, more in-depth games with friends with the new Rich Gameplay feature, enabling turn-by-turn battles that can go on for days.