Physics doesn't have to be boring and one Instagrammer is on a mission to prove just that.
Aptly called physicsfun, Dr Raymond Hall's account features a wide range of physics toys that make science look positively magical.
Curious about what Instgram is? Read more...
A professor of Physics at California State University-Fresno, Hall holds a PhD in Experimental High Energy Particle Physics and was part of the research team that discovered the fundamental particle known as the top quark.
For him, physicsfun started as a means to showcasing his hobby – building and collecting physics toys – four years ago.
"Most of my videos showcase an object from my collection of scientific curiosities that I have amassed over a couple decades," he says.
"Posting on Instagram seemed a natural extension of this mission and a means to document the many amazing items in my collection."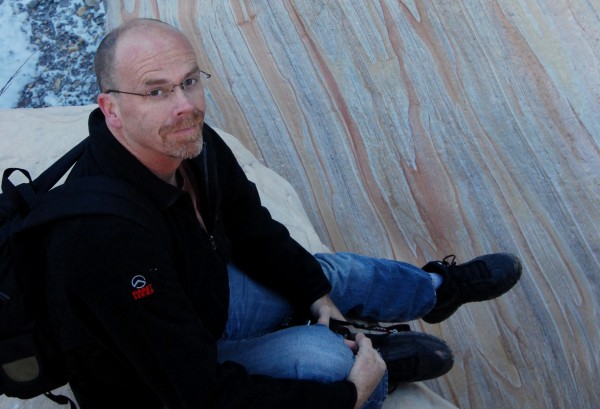 Hall began collecting toys as a graduate student. When he later started teaching at university, he used many of his toys as demos in the classroom.
"I found that my collection was very useful in the classroom, especially to engage curiosity and to help students visualise concepts that challenge preconceptions," he adds.
[Read more: How to make your Instagram account private]
His hope is that the videos will inspire the younger generation to follow their curiosity into fields of science, technology and design.
Hall says the short video format of Instagram is ideal for showcasing his work, "especially given the kinetic aspect of most of these curiosities".
His videos, which are six to 30 seconds long, are "carefully planned and choreographed instructional demonstrations" with results that appear to look reality-defying. More importantly, in each post, Hall breaks down the science behind how the toys work.
For example, one of his videos shows two hydrophilic (having an affinity for water) spheres that become invisible when submersed in water – because their refractive index (measure of the change in speed of light as it passes from one medium to another) is almost identical to that of water.
Another features a styrofoam ball that seemingly appears to float above a device jetting out air – thanks to the Coanda effect, which Hall describes in this context as "the air stream attaching and wrapping around the styrofoam ball, trapping it in the centre of the stream".
Among all the toys that have made it to his Instagram feed, Hall says his favourite is the one that features a levitating magnetic top.
"This device has everything that I love about physics – foremost is that it defies our expectations of reality, yet how it works is well described by the laws of physics that I teach at the university level," says Hall.
"In addition, the aesthetic nature of the woodwork and design makes this device a work of art as well as a significant scientific curiosity."
Hall's Instagram account has gained a lot of popularity, amassing more than 600,000 followers, and has also become a great place for inventors like himself to showcase their work.
"A fantastic benefit of my following on Instagram is that some inventors and artists have sent me new toys and inventions, most of which make it on to my feed," he says.
"However, I've been collecting for years and my sources range from teachersource.com, to eBay, and even garage sales. As with most collecting hobbies, it's the thrill of the hunt!"
So what next for physicsfun?
"My goal is to share the wonder of science and I'm thrilled that so many have followed me for a daily post on physics and other curiosities of nature and design," Hall says.
"Many of these objects are inexpensive and provide a wonderful learning opportunity, so I try to promote where to obtain the amazing items I feature in my posts.
"I do have a couple physics toy ideas in development and I hope to share them in the coming months.
"I'm also partnering with the Exploratorium, the premier hands-on museum of science and human perception in San Francisco, to feature short videos of some of their exhibits in the physicsfun format."
For more, check out Hall's videos on Facebook and Instagram.