A London brewing company has created a smart mirror that can track and follow the sun's movement in order to reflect sunlight into beer gardens all hours of the day.
In an attempt to make the most of the unpredictable British summer, Meantime's Smart Mirror is being trialled at the aptly named Clapham pub The Sun as a way of ensuring constant sunshine to their beer garden during the day.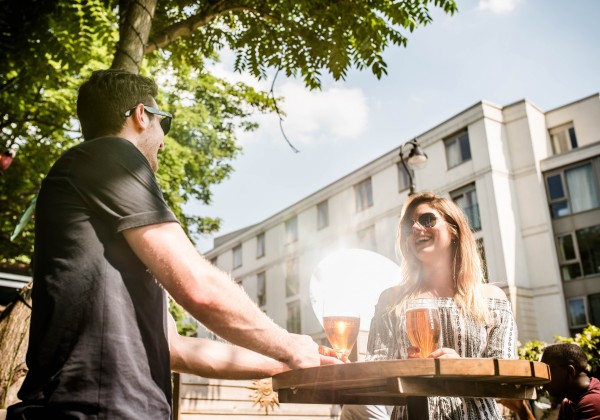 The mirror is mounted onto a motorised bracket that can rotate 270 degrees, and is controlled by a computer program that uses date, time and GPS to follow the sun's exact movement across the sky in its own micro movements.
It was built by inventor Andrew Shoben and designed to leave no areas in the shade.
"There are few things more enjoyable than relaxing in a sunny pub garden with a cold pint of London Lager," Meantime's Rich Myers said.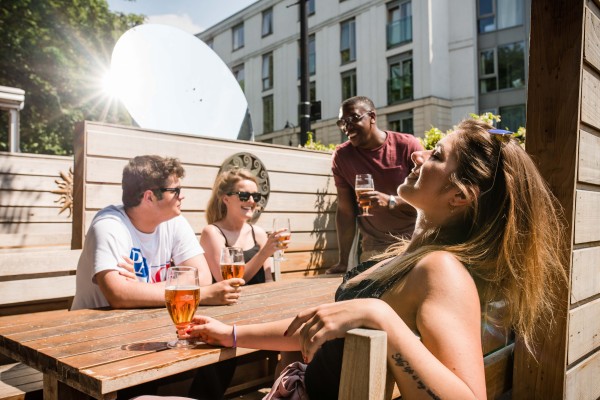 We've all been in a situation where you find yourself having to dodge shadows, chasing the rays as they move across the garden.
"We set out to solve this great British problem by creating the Smart Mirror, designed to give one of our favourite pub gardens sunshine across the whole day.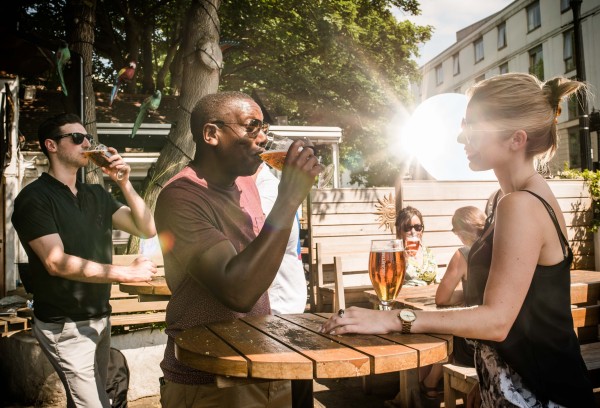 "Innovation is at the heart of everything we do, from the beers we brew and technology we use at the brewery, right through to creating the best possible drinking environments and experiences.
"It's been great to work with a true visionary like Andrew to bring our ambitious idea to life, potentially changing the British beer garden forever."