Amazon has unveiled a range of new Echo smart home devices as the technology giant attempts to embed virtual assistant Alexa into homes.
A second generation of the Echo smart speaker – with a redesigned sound system and better voice recognition – was among the announcements alongside a new Echo Plus which automatically discovers and connects with smart lightbulbs and other products.
[Read more: What is Amazon Echo?]
An alarm clock inspired Echo Spot, Bluetooth-connected Echo Buttons and the video screen-based Echo Show were also confirmed for the UK alongside a new HDR and 4K enabled Fire TV.
The new Echo, now available to pre-order in the UK, has a dedicated woofer and tweeter for the first time to improve the audio output of the device.
[Read more: Amazon Echo: What is Alexa?]
The device, which comes in a new smaller form, also has improved far-field voice recognition and will be sold in a range of six different finishes for the first time.
The technology giant confirmed it will cost £89.99.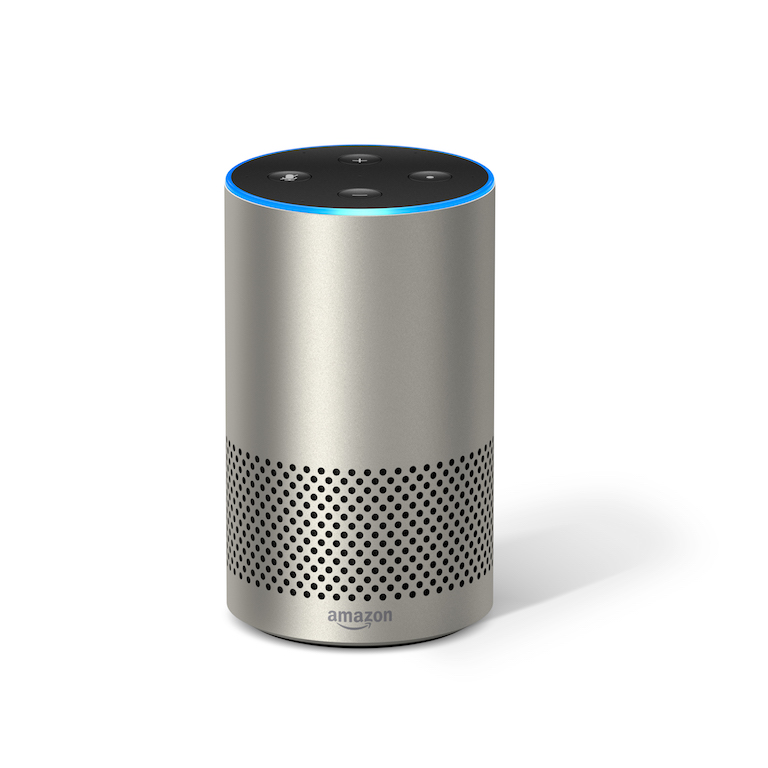 Amazon's Dave Limp said in the three years since the company launched the Echo and Alexa in the US, the firm said it had learned "voice and the ambient voice experience in the home is going to be ubiquitous".
[Read more: What is a smart home?]
Industry analyst Geoff Blaber, from CCS Insight, said Amazon's announcements confirmed the company's place at the front of the smart speaker market.
"For Amazon, hardware is a means to drive more consumption, be it media or washing powder," he said.
"Software, developer and hardware announcements are all designed to deepen Amazon's role in our daily lives.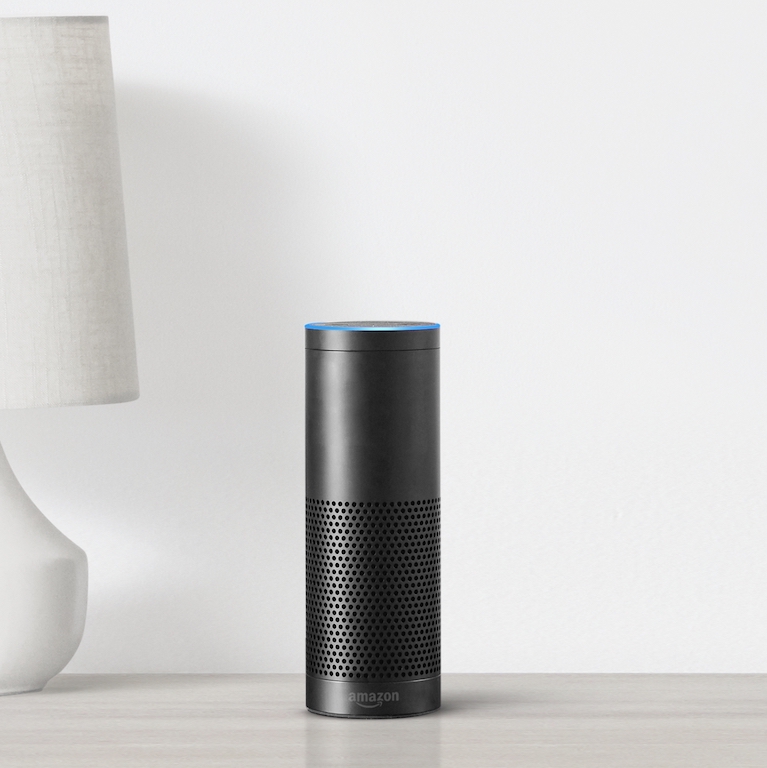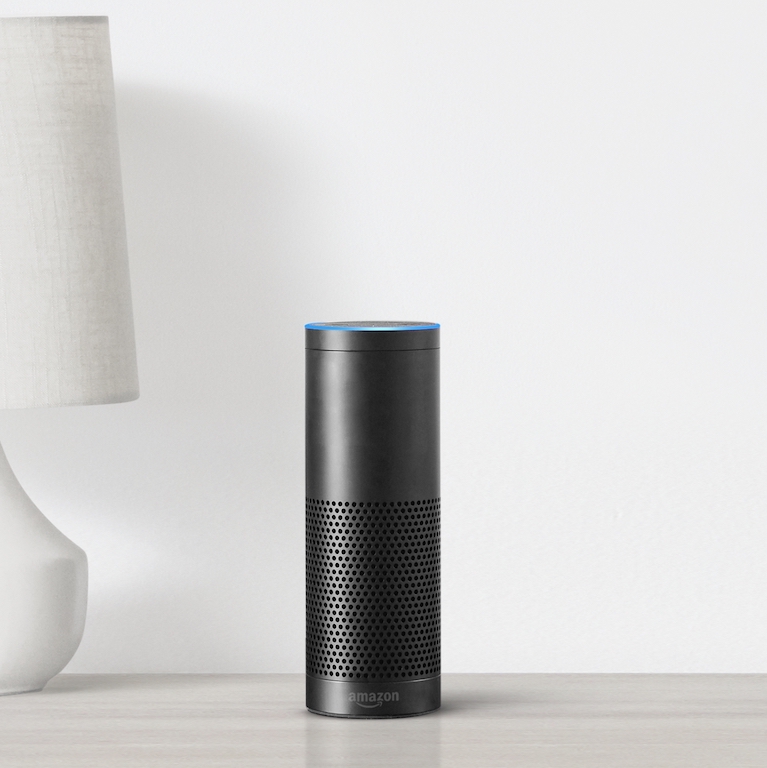 "Amazon is making a determined effort to consolidate its lead with Alexa as rivals such as Apple, Google, Microsoft and Samsung also chase the market opportunity.
"Amazon's first-to-market advantage is reaping clear dividends but its ability to price so aggressively is also a significant strength.
"Amazon has the momentum in the smart speaker and voice assistant space. It's clearly determined to maximise that advantage and use it to spearhead its move deeper into the home."
The new Echo Plus is being pitched as a more powerful version of the Echo and automatically looks for and connects with other smart home devices around the home.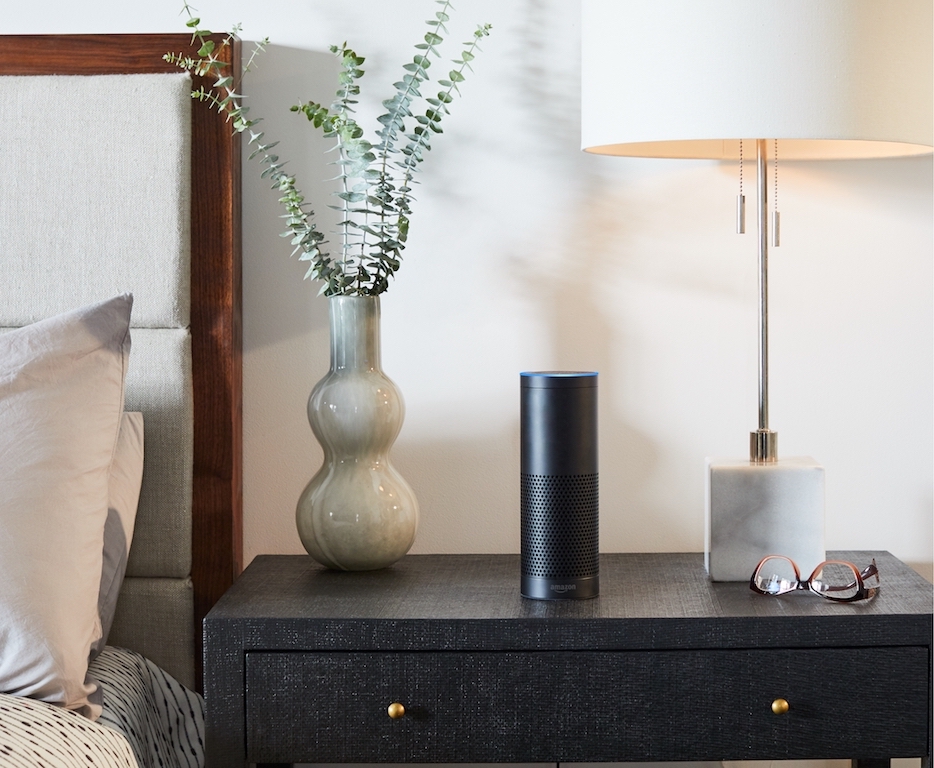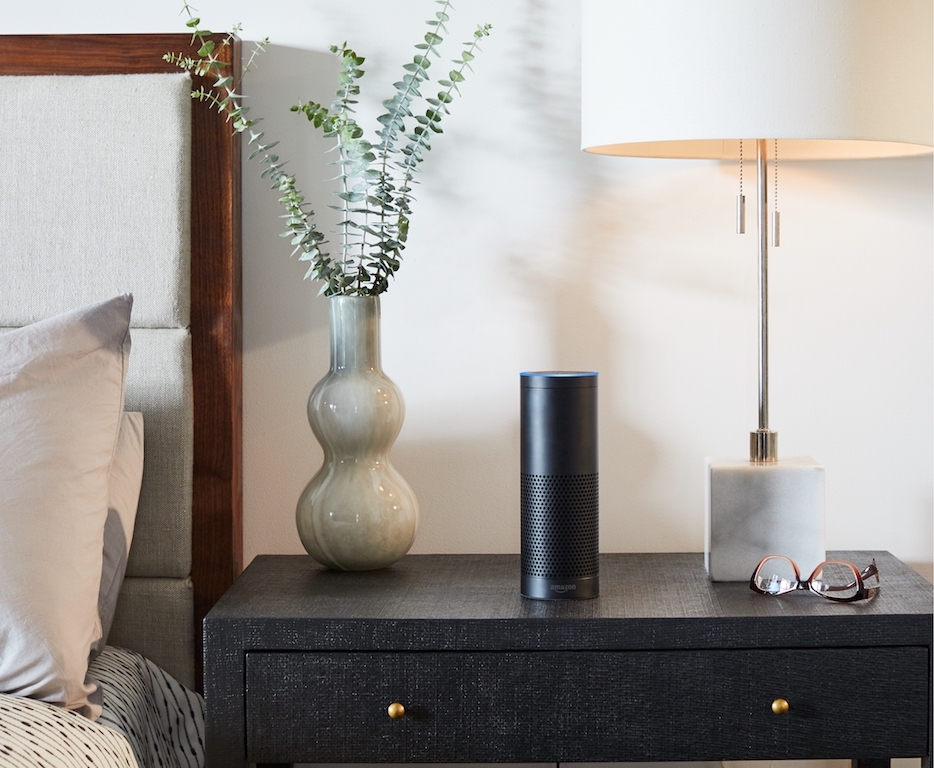 Amazon says that unlike the original Echo, consumers will not need to use Alexa apps or Skills to connect with smart lightbulbs and other appliances, with the device automatically discovering devices when turned on.
As a result, users only need to vocally confirm to Alexa if they want to connect devices with the Echo.
[Read more: Amazon Echo's Alexa can track your packages for you]
The device also features the improved audio systems and Dolby sound that will appear in the second generation Echo.
Also among the announcements were Echo Buttons, small buttons that connect to an Echo via Bluetooth and can be used as game show-style buzzers for quiz games.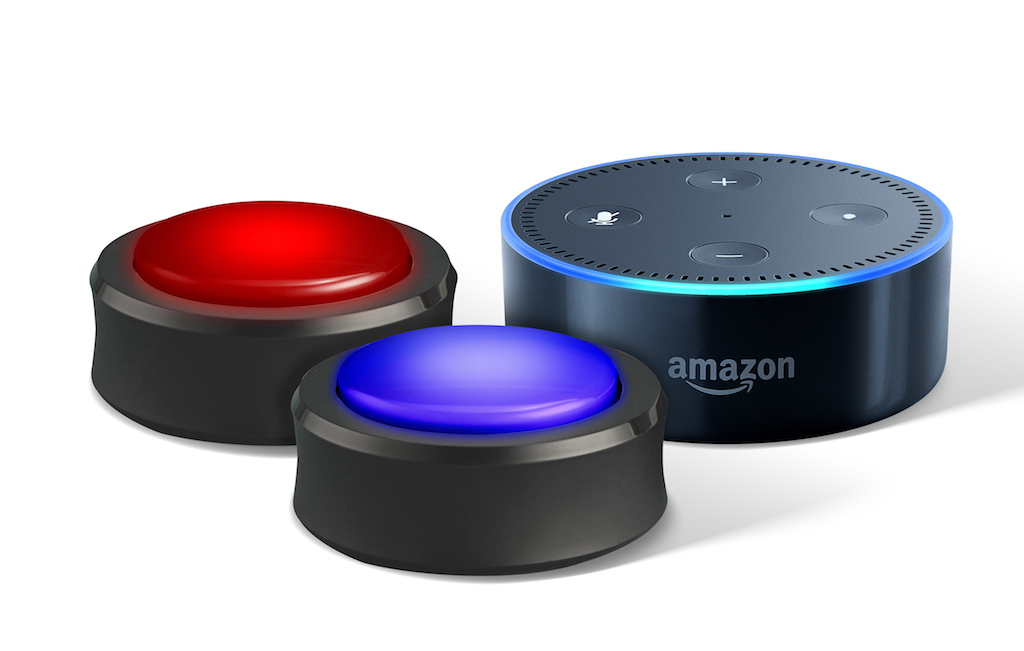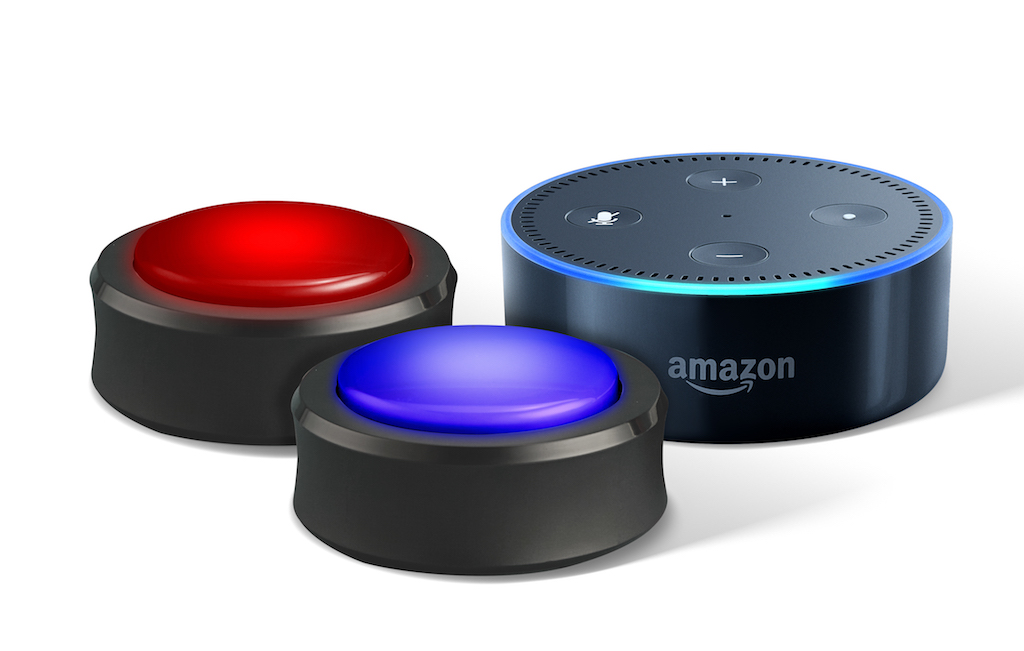 Mr Limp said he hoped the new accessory would help "bring back games night" for families.
A new version of the Fire TV streaming box was also announced which will come with high dynamic range (HDR) and 4K support built in.
The technologies enable higher quality video playback.
Echo Show, the first Echo device to include a screen, was also confirmed for UK release.
The device features a seven-inch display and can be used to display weather and news info as well as video playback.
The device went on sale in the US earlier this year.
A further new Echo device, the Echo Spot, was also revealed. The small device has a 2.5-inch circular screen and has been designed to replace traditional alarm clocks, but also has video calling capabilities.
[Read more: Arsenal have launched their own Amazon Echo Alexa skill]
It will be released in the UK early next year.
Amazon's wide range of new product announcements comes as the smart speaker and home hub market is set to become increasingly competitive.