A new toy robot loaded with artificial intelligence called Cozmo could be an early contender for 2017′s toy of the year.
Cozmo is made by Anki, the robotics and AI firm behind the Overdrive intelligent battle racing toys and has now been confirmed for launch in the UK in September, having launched in the US last year. Find out more about Anki Overdrive.
The small robot companion houses what Anki calls an "emotion engine", which combined with AI and machine learning, as well as sensors such as spatial awareness and facial recognition, means Cozmo is able to understand his surroundings and interact with things in it – including users.
The small bot resembles a digger or forklift, but his small size and animated eyes add a huge amount of cuteness – there's almost a Wall-E like charm to it.
Anki says it has been working on Cozmo for years and has gone through various generations of the robot – purposely shrinking him along the way to make him more appealing.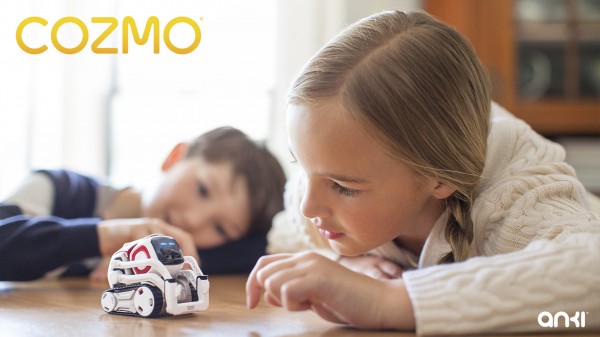 If he recognises you, Cozmo will roll up and say hi – often asking for a fist-bump too – as well as showing off in front of you in order to get attention.
Anki says he's been designed to be deeply interactive, often asking to play games with users, as well as constantly reacting to people and his environment.
[Read more: Pilo - the robot that recognises your face and dispenses your medicine]
Even the process of charging Cozmo has an added layer of charm, as the robot's animation makes the process more similar to Cozmo falling asleep or waking up, rather than simply being turned on and off.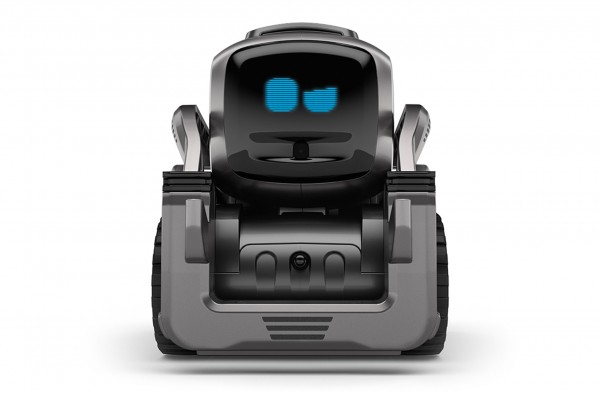 It's almost as though Cozmo's more of a pet than a toy.
The robot comes with three small toy blocks called Power Cubes which are used to stimulate further interaction, as well as form part of many games.
[Read more: Watch an 81-year olds reaction to being given a robot cat]
The cubes can light up in different colours for a game of Snap with Cozmo, but he'll also notice if a cube is tipped over or moved and he'll seek to reorganise it.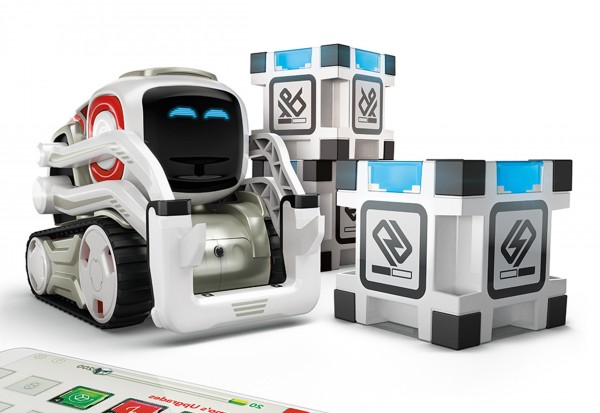 For all this it is perhaps unsurprising that Cozmo will come with a fairly hefty price of £199.99 when he goes on sale on September 15, but Anki is hoping those who interact with Cozmo will be compelled by what they see.
"Bringing together technology, artificial intelligence, game design and cinematic wonder, Cozmo rewrites the rule book for consumer robotics," Anki founder Boris Sofman said.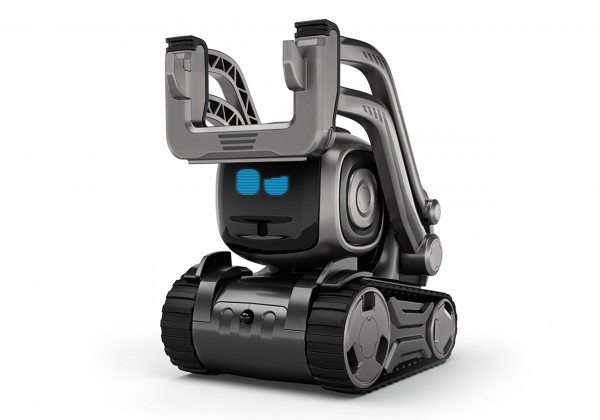 "The level of depth, personality and interactivity is the cornerstone to why Cozmo has stolen the hearts of fans, and we're excited for Cozmo to show the UK just what he can do."
Cozmo works in sync with a free smartphone app – which works across iOS, Android and Amazon Kindle Fire devices and enables users to unlock and download new abilities and games for Cozmo.
Read more: Quiz! How much do you know about these record breaking robots?