Dating site Match has turned to artificial intelligence to help the British public with their dating lives – a chat bot in Facebook Messenger.
Chat bots are pieces of artificial intelligence software Facebook began introducing to its Messenger app last year, enabling users to have human-like conversations with businesses or services and enable them to better interact with customers.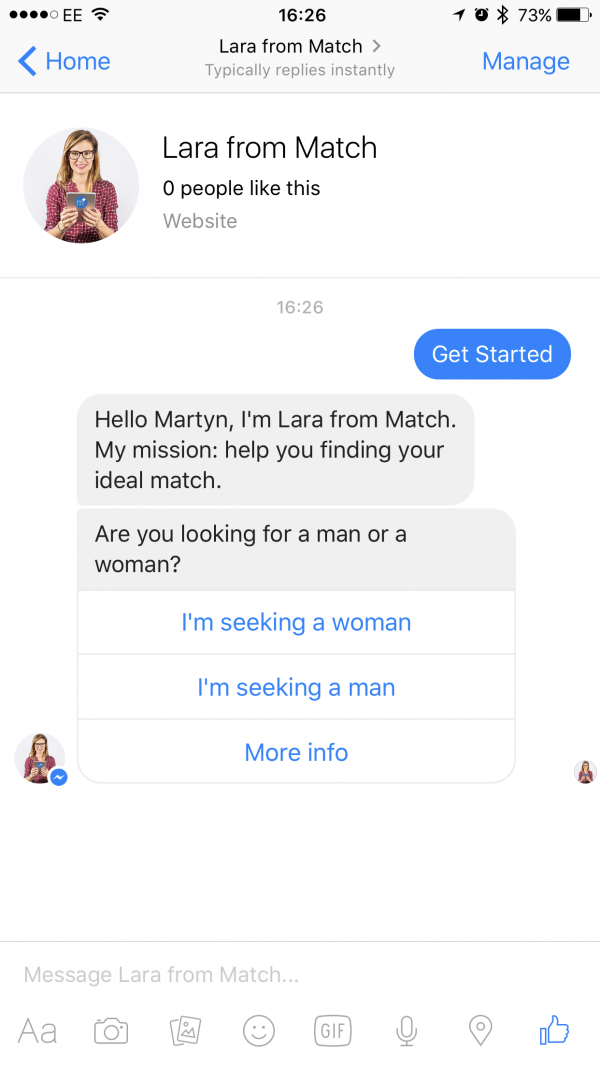 Now, after an initial trial in France, Match has introduced 'Lara' for users in the UK, who serves as your dating assistant, serving up suitable matches and profiles based on what you tell her you like.
In order to be sent profiles you need a Match account, but anyone can start a conversation with Lara via Messenger and set up a free Match profile without leaving Messenger.
The bot will then ask what you're looking for in a potential date and will recommend a series of possible matches, complete with an image and basic information appearing in the Messenger conversation chain.
Should a user see someone they like they can tap on the picture and move through to the Match app in order to view the person's profile in full.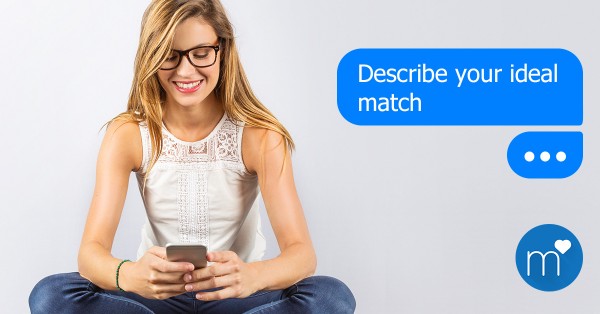 Match's Abbie Oguntade said: "As European leader, we're always looking to find new and convenient ways for people to meet; whether that's through the mobile app, our events programme or now, Lara.
"With Messenger being used by over one billion users worldwide and now a big part of people's everyday lives, developing the first dating bot has been a priority for us to make finding a date easier for singles wherever they are."
The chat bot can be found in the Messenger app by searching for 'Lara from Match'.