Facebook has given its Messenger app a makeover in order to make it simpler and easier to use.
The home screen of the app has been reorganised, with all the existing features kept, to help speed up navigation and to better highlight the many ways people use the app to connect with friends, according to the company.
The update features new tabs at the top of Messenger's screen which allows users to tap and switch between accessing their messages, active contacts and groups.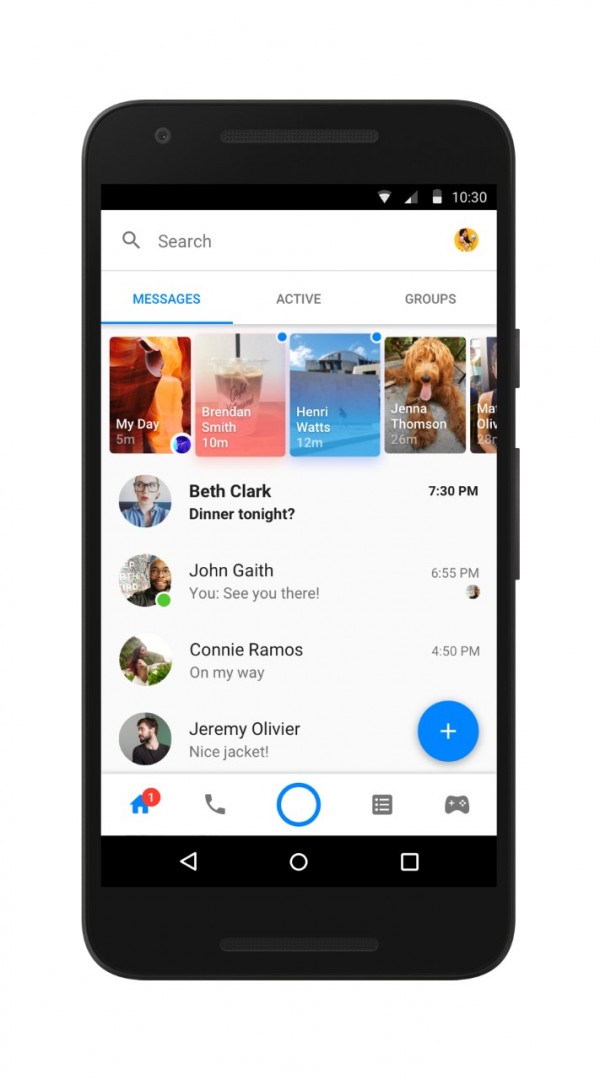 It also introduces a bar at the bottom for Home, Calls, the camera button, People and also Games.
A red dot will appear when there's been activity in one of the sections or the tabs – for example, if you missed a message or a call, a dot will appear next to the Home or Calls tab.
The new-look Messenger will be rolled out worldwide on iOS and Android this week.