Facebook Messenger is embracing Valentine's Day with a series of love-themed updates for those who change their relationship status from single to something more serious.
The Facebook instant messaging platform will, from February 14, send users a notification if they newly indicate they're in a romantic relationship.
[Read more: How do I download and install Facebook Messenger]
This notification will open to a user's Messenger conversation with their significant other, and a shower of emoji hearts will fall across the screen.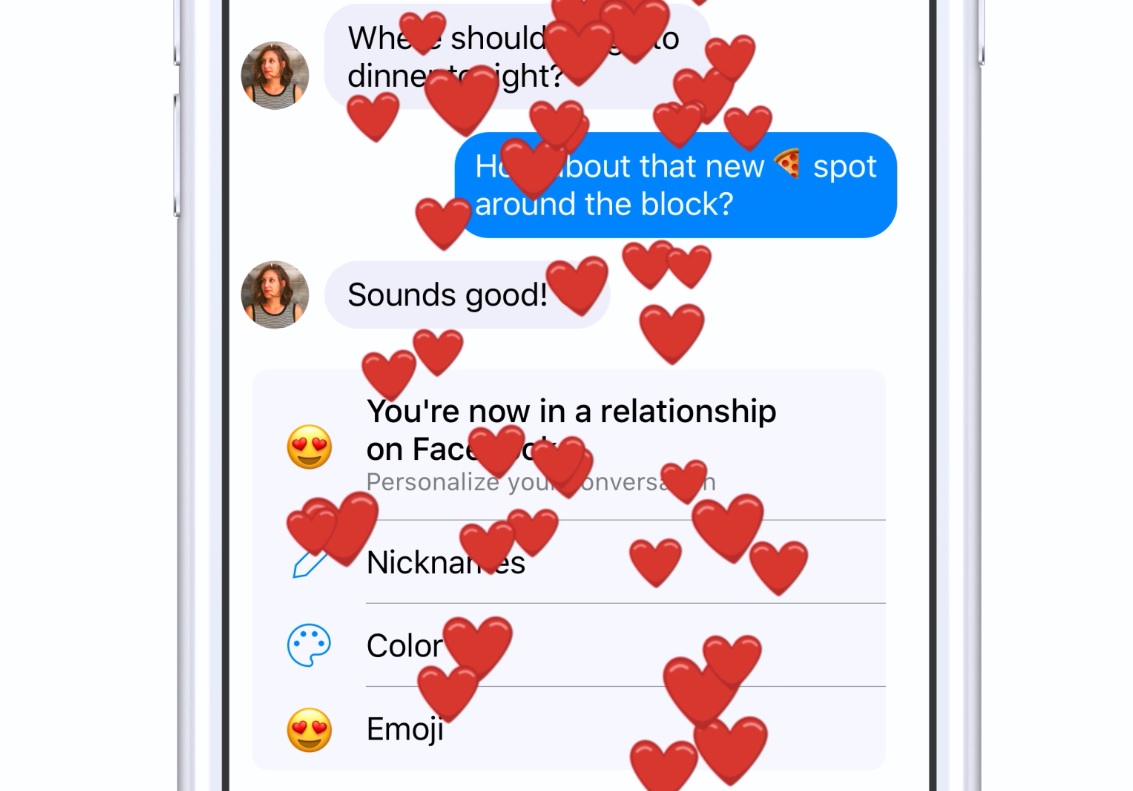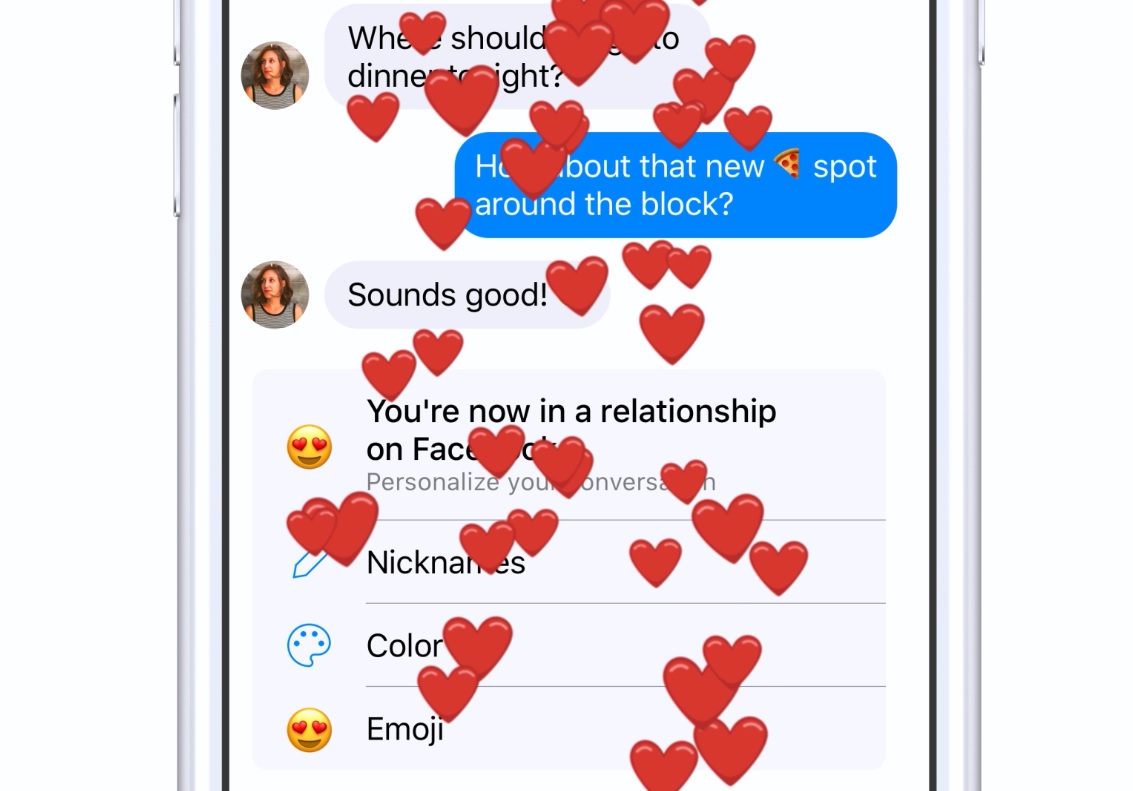 That's not all – text colour will be automatically set to red – the colour synonymous with love according to the social giant, and your partner will be the first person to appear on the Active tab that shows who's online.
Facebook said the relationship types relevant for the feature are "in a relationship", "engaged", "married", "in a civil union", "in a domestic partnership" and "in an open relationship".
The Messenger camera is also being updated for the occasion, with a heart eyes filter among the new ones being added.
To mark the annual celebration of love, Messenger also revealed some stats around how the platform is used for declarations of love. According to the social giant, more than two billion emoji are shared on Messenger every day, with blowing a kiss, heart eyes and red heart emoji all in the top five most used.
Facebook has not said how long the feature will be active for, but it will go live for users on Valentine's Day itself.
[Read more: 8 Facebook Messenger tips: From editing photos to secret messages]