Google has unveiled a new tool to help users skip long queues when waiting for a table at a restaurant – by adding waiting time information to search results.
The new feature has started to appear within the existing popular times graph that Google displays in its search results. Now a new live counter will give users an estimation of how long they'll have to wait to get a seat.
[Read more: Learn how to create and share Google Maps lists]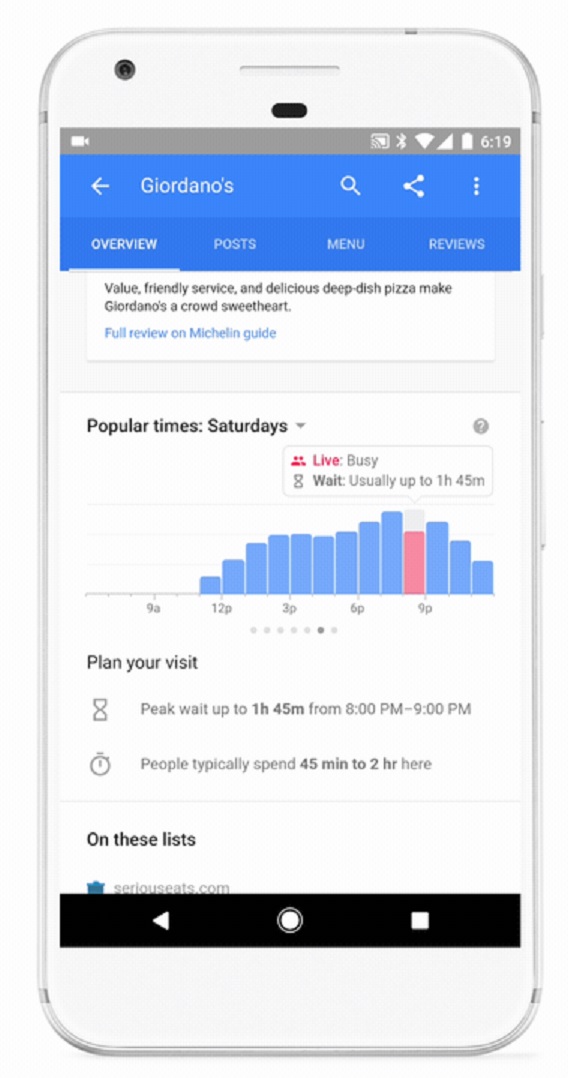 According to the tech giant, more than a million restaurants around the world will have their live wait time shown, with users also able to tap on other bars in the time graph to see estimated wait times for other periods of the day.
The feature appears to be live already for some users.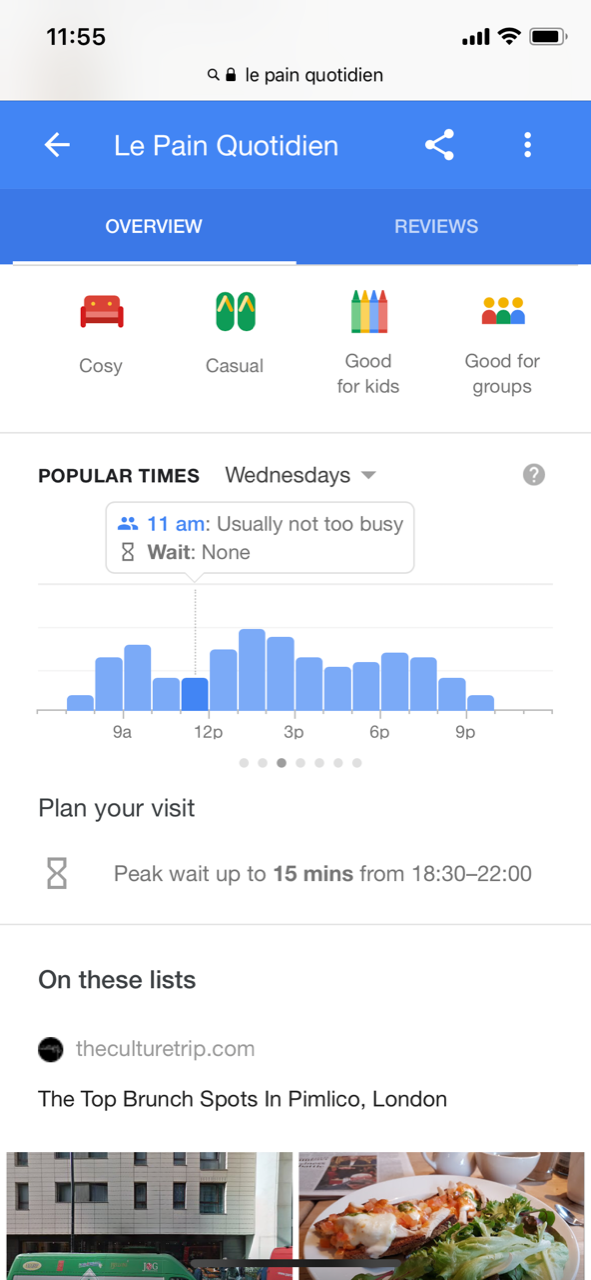 "When it comes to a saucy bowl of pasta or a perfectly cooked steak, people are willing to wait in (long) lines for a taste of their favourite comfort foods," Google's Quang Duong said in a blog post.
"Rolling out soon, wait times on Google Search (and coming soon to Maps) shows you the estimated wait at your favourite restaurants. Now you can decide whether that cronut is really worth an hour wait or plan ahead to get your fix at a time when you can avoid a wait entirely."
[Read more: What is a Google Account?]
How to find waiting times on Google
To find out open Google on any browsers on your desktop, tablet or smartphone.
Type your favourite restaurant into the search bar and scroll down until you come to Popular times. You can then click along the bar chart depending on which time you want to visit to see the wait time.
Click on the days if you want to plan in advance or use the arrows to click forward and back. It also gives the Peak wait underneath the bar graph.
[Read more: Google launches after-death tool]