Given the rise of smart home devices in recent times, it's not surprising that many of us will have found an Amazon Echo or Google Home under the Christmas tree.
But once the fancy new gadget is out of the box, getting it set up correctly is crucial to making the most of your smart home hub. Here's a guide to getting the big two – Amazon Alexa and Google Home – set up and ready to go.
[Read more: Control lighting or order food: 8 things you can do with Amazon Echo]
Amazon Echo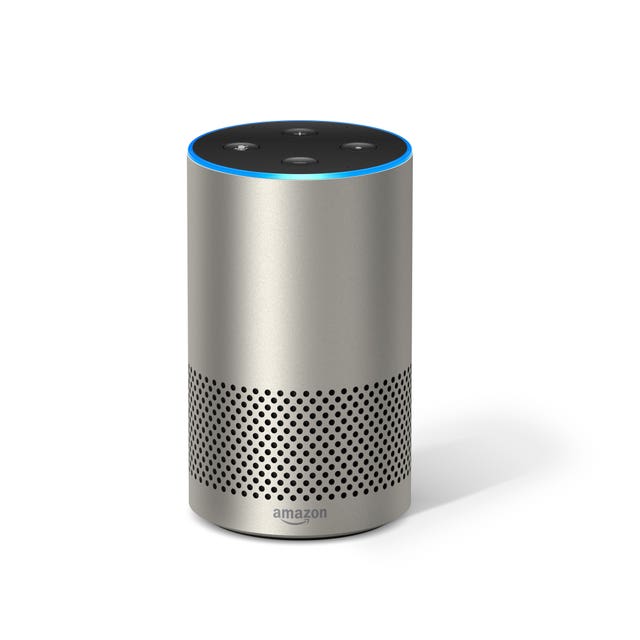 No matter which type of Echo you have, the set-up is similar and fairly straight forward.
Once Echo is plugged in and in place, make sure you've downloaded the Alexa app from the App Store or Google Play. Open the app and select Settings from the left hand panel and then "set up a new device".
Now, press and hold the Action button on your Echo – the one with a large white do on it – until the Echo's light ring turns orange. This puts the Echo in pairing mode and will connect it to your smartphone to set-up the device's Wi-Fi connection.
A list of Wi-Fi networks should appear, from which you select your network and enter the password.
However, sometimes Echo will ask users to manually connect their phone to the device via the Wi-Fi settings on their phone. This involves selecting your new Echo from the list of Wi-Fi networks you see and then returning to the Alexa app.
You'll get a prompt from Echo and the Alexa to confirm when the connection has been successful.
Then there's a couple of minutes of final set-up – during which time the app will offer to show you an introduction video to the device before you get a final confirmation message and your Echo is ready to go.
Be sure to use the Alexa app to personalise your Echo as needed – changing the news sources for your daily flash briefing and downloading new Alexa Skills to broaden your Echo's abilities.
Google Home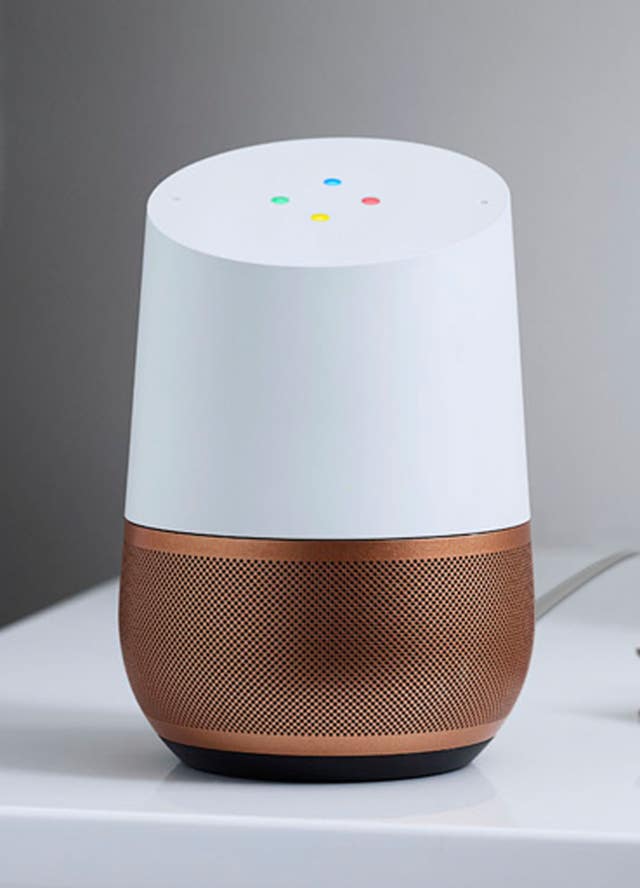 Similarly to the Echo, when setting up Google Home first ensure you have the Home app installed on your phone.
Plug in your Home device and then open the Home app, tapping the Get Started icon that appears.
The next thing needed is to confirm the Google Account to link to your new Home device. This is worth doing as it will enable Home to give you schedule and calendar information, among other things, should you ask for it.
The app will then ask permission to use location services – this is to scan nearby for Google Home devices to connect to.
Once this has found your new Home, Google will have the speaker play a sound to confirm it's the right device you're connecting to.
Follow the in-app instructions to set the correct region and language for your Home, then confirm the room it's stationed in.
The Wi-Fi connection is other done via the app. Choose your desired network from the list that appears and then enter the password. If you're running Android Lollipop or newer on your device, you can tap "Get Password" and Android will grab it automatically for you.
Tap Connect to complete the set-up.
Now you can customise the Google Assistant experience – the smart assistant that powers Home. Among the features is the ability to teach the Assistant to recognise your voice and tailor its response to you personally. Multiple Google Home users in a household can use this feature.
Once this process is complete, the Home app will ask you to choose the various entertainment features to add to your Home, including music services from which you may want to stream playlists.
On a similar note, the in-app instructions will then ask you if you'd like to link any Chromecast devices to Home – including speakers or TVs, which can then be controlled using voice commands to Home.
With any relevant accounts and devices linked, you'll see a summary screen and a Continue icon, tap it to finish your set-up.
Your Google is now good to go.
[Read more: Living with Google Home - Everything we learned in our first two days with Google's smart speaker]