Instagram has quietly rolled out a new version of the picture-sharing app designed to take up less space on user devices and use less data.
Instagram Lite has appeared on the Google Play Store as a free Android app that is significantly smaller than the traditional version of the social media app.
The Facebook-owned platform revealed last week it had reached one billion users, but the firm clearly has eyes on expanding those figures by now targeting users restricted either by poor mobile coverage or a lack of data.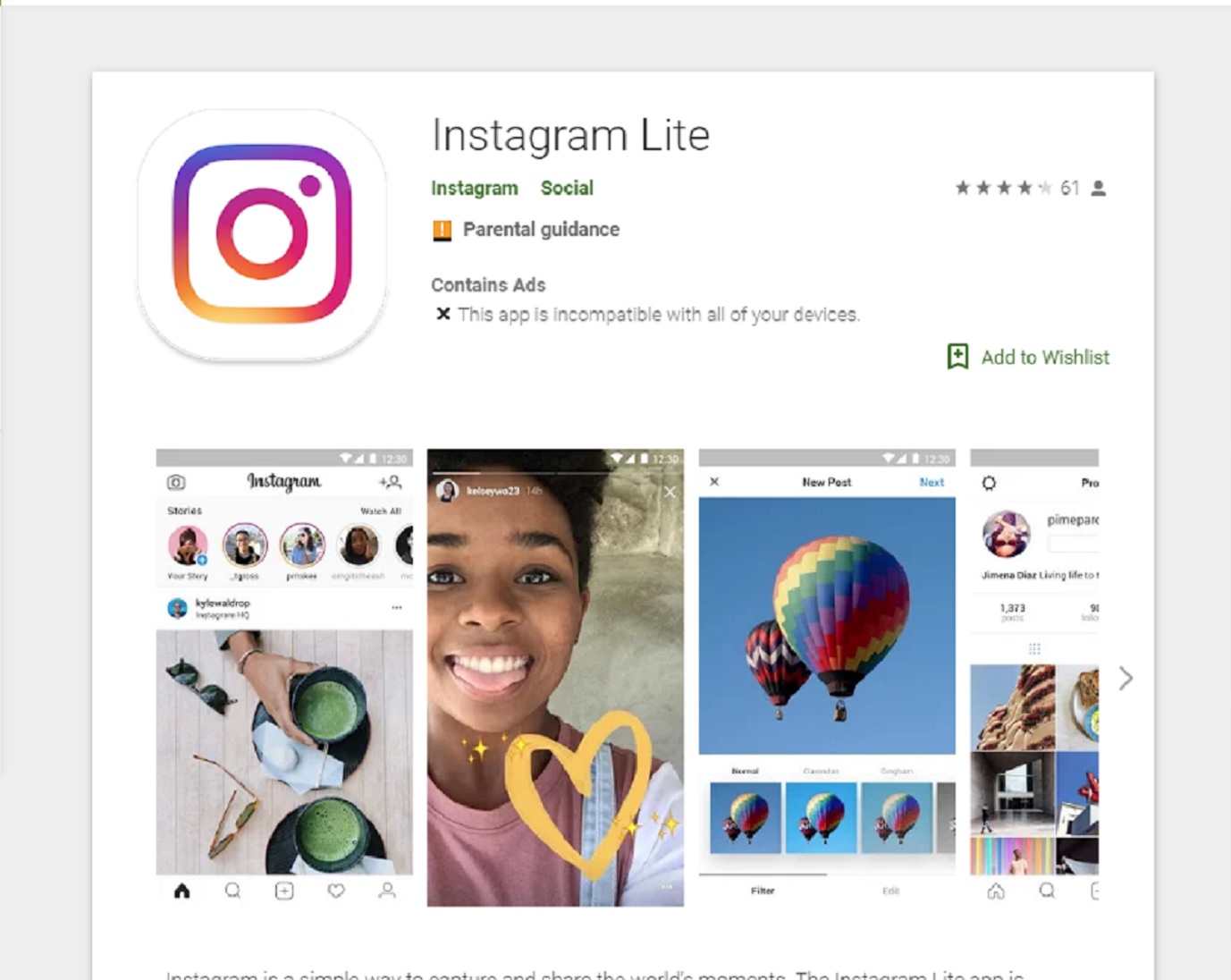 "We are testing a new version of Instagram for Android that takes up less space on your device, uses less data, and starts faster," the firm said in a statement.
The social media giant is currently testing the app in Mexico, and plans to bring the app to more countries later in the year.
According to the app's description on the Google Play Store, many of the key features of Instagram are still in place, including the ability to share photos and watch Stories from other users.
For now, the messaging features and ability to share video that are both part of the main Instagram app are not part of Lite, but the app page lists these features as "coming soon".