Microsoft has unveiled a second generation Surface Hub interactive whiteboard, which can be turned to portrait orientation for the first time.
The new Surface Hub 2 will launch in 2019 and comes with a 50.5-inch 4K+ display running a range of Microsoft software, including Windows 10.
[Read more: How Microsoft became one of the most valuable companies on earth]
The new device is aimed at teams, the technology giant said, but can also be grouped together with other Hubs through a feature called Tiling, to display different pieces of content side-by-side.
As the preview video shows, other Windows devices will also be able to share content with the display as well as use it to work in collaboration with colleagues.
The Surface Hub 2 also supports stylus interaction for drawing, sketching and annotating on-screen, and Microsoft revealed it has also worked with workplace furniture firm Steelcase to create a range of mounts and rolling stands for the Hub that enable it to be incorporated into workspaces in different ways.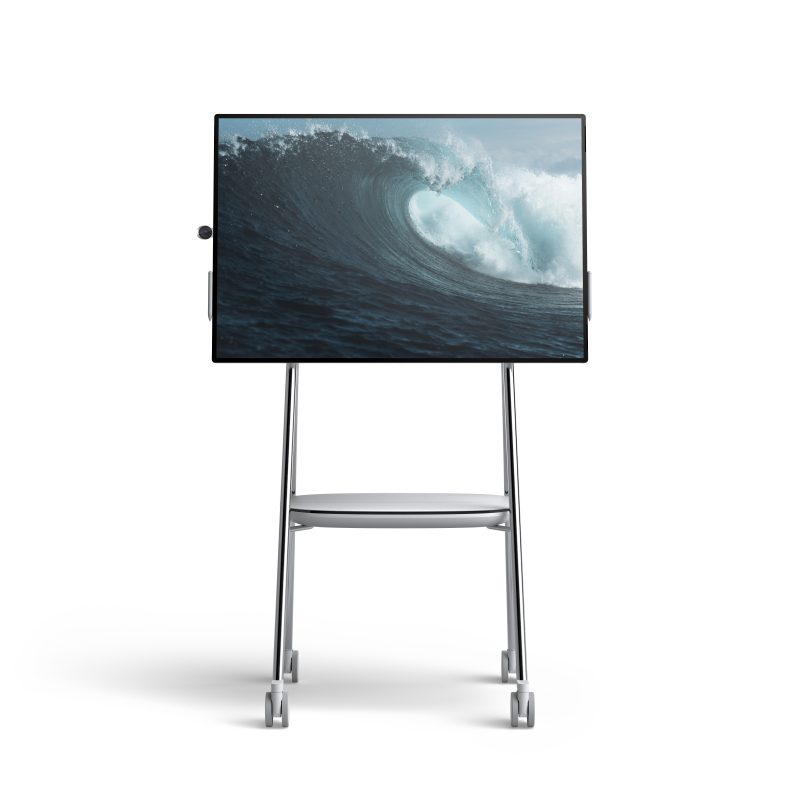 Microsoft's chief product officer Panos Panay said: "A new culture of work is emerging. One where unlocking the power of the team has never been more important. I see it with our team daily. People coming together, creating together. Making products stronger through collaboration, whether they're in the same room or separated by thousands of miles.
"There is a need for a device built for teams and designed for these new environments. To help people collaborate whether they are in the office, at home, or travelling the world. To move beyond just passing along information, to a world where they are collaborating real-time, in an efficient, and intuitive way.
"Today, I'm excited to introduce that device, the next generation – Surface Hub 2."
Mr Panay confirmed that the tech giant would now test the device with some commercial partners before launching it more widely next year.
[Read more: Who owns Microsoft? Everything you need to know about the technology company]