Video games get more and more realistic every year, but Nissan just took things to a whole new level.
The motoring giants put together a remote control car using one of their own vehicles, a Nissan GT-R, and a PlayStation 4 controller – and just to prove it worked, they drove it round the track at Silverstone.
[Read more - Electric cars: How they work, where you can charge them and how much they cost]
That's Jann Mardenborough at the controls. He's probably the perfect person to give it a spin given he originally earned the chance to have a go at racing real cars after winning a Gran Turismo competition back in 2011.
The British driver, who described the experience as "once-in-a-lifetime, truly epic stuff", was flown up in a helicopter so he could operate the car from above.
[Read more: How to get the Sony PlayStation VR]
And he was impressed with the vehicle, saying: "The response from the car when using the controller was far more engaging than I thought it would be."
He added: "Steering, acceleration and braking were all intelligently configured, allowing for controlled application so I could really get a feel through the corners and hold it steady down the fast straights."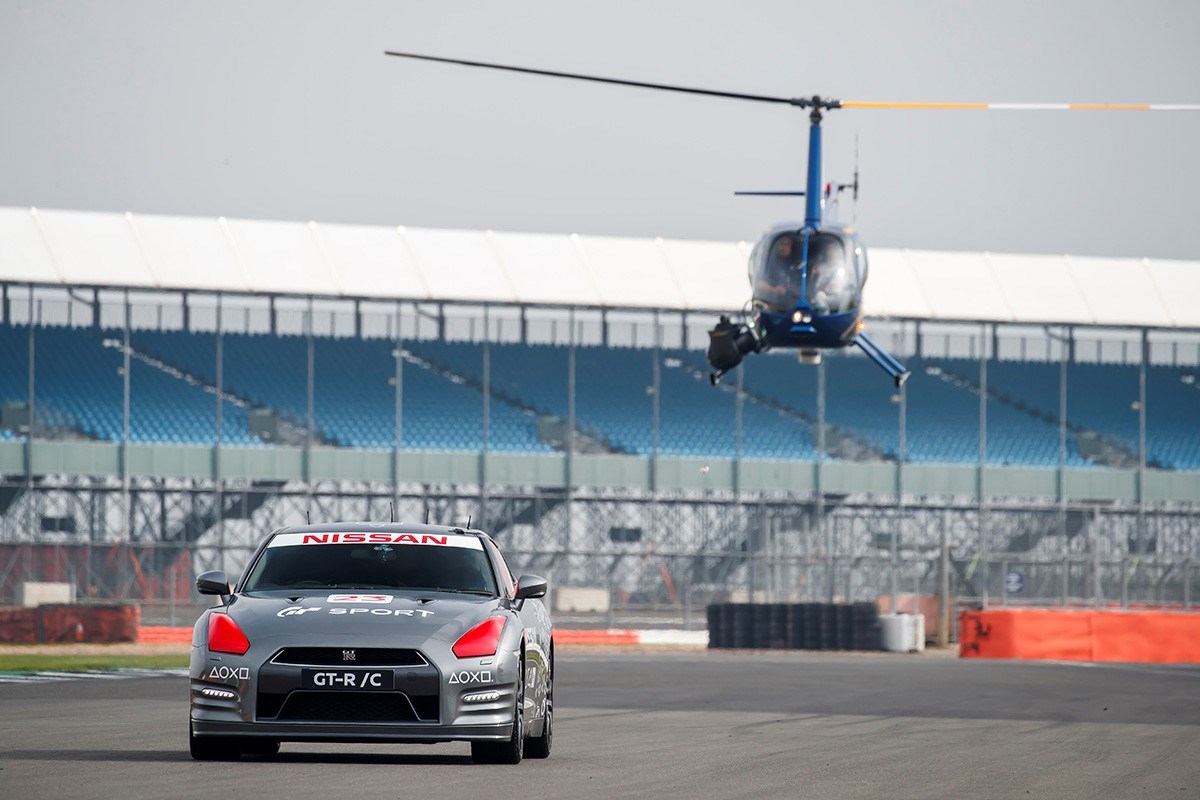 The car, dubbed the GT-R /C, reached a top speed of 131mph under Mardenborough's control, while the average speed for his fastest lap was 76mph.
That compares with an average speed of 83mph that might have been expected had the car been driven in a more conventional fashion.
The GT-R /C was put together by JLB Design, who connected the controller to a micro-computer which sent wireless signals to the systems on board the car.
In total four computers and six robots were needed to make the car work.
The stunt was put together to mark the release of Gran Turismo Sport, out on October 18 on PS4.
[Read more: Toyota has demonstrated its latest self-driving cars]