Nissan has developed sweat-sensitive car seats that turn a different colour if the driver is dehydrated.
It's supposed to work as a safety feature, as dehydrated drivers can make as many mistakes as those who are over the drink-drive limit.
[Read more: #MyElectricCarDiary: How I get on with an electric car]
The prototype uses a material called Soak, that coats the steering wheel and front seats and changes colour depending on the hydration levels of the driver's sweat. The innovative trademarked coating used in the car is created by design researcher Paulien Routs and Dutch Design company Droog for the NIssan Juke.
If you're dehydrated, the seat and wheel go yellow. Once your sweat indicates you've rehydrated, the material will turn blue.
A 2015 study from Loughborough University found that drivers who only drank a sip of water per hour made more than double the mistakes that well-hydrated drivers did.
[Read more: Toyota scheme replaces keys with smartphones]
And research from Westminster and East London universities found that drinking a pint of water increased reaction times by 14% in mental tasks compared with those who hadn't drunk anything.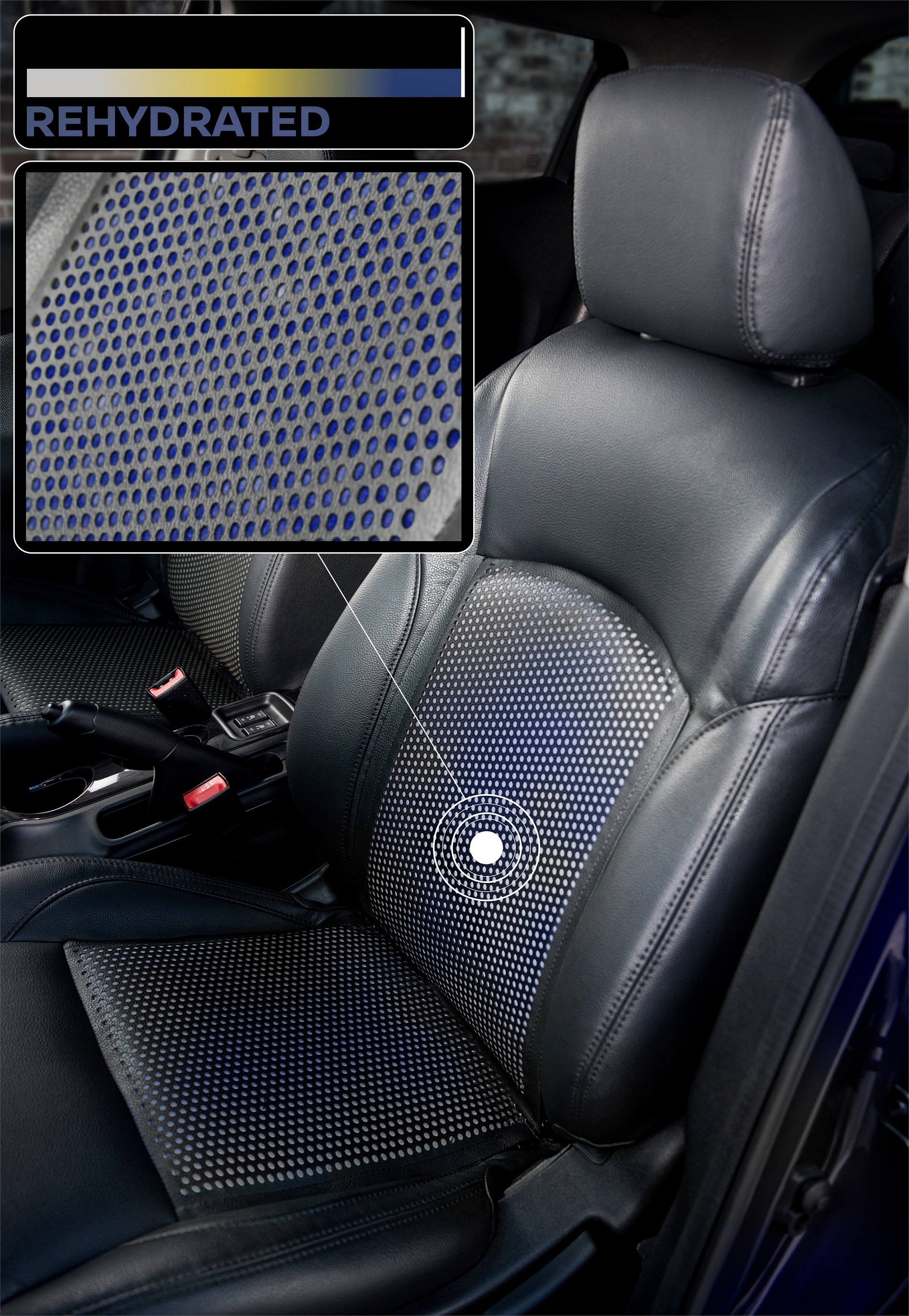 Dr Harj Chaggar, a medical consultant for Nissan Motorsport, said: "While many athletes are well-versed on keeping hydrated, many people outside the sporting sphere remain unaware of the impact of dehydration on physiological performance.
"Sweat-sensing technology built into a car is an innovative way of highlighting this, aiding prevention by warning the driver directly."
Nissan is not currently planning to add Soak technology to their vehicles.
[Read more: Nissan demonstrates driverless cars towing other vehicles at plant in Japan]