Airbus has completed its first full-scale testing for the propulsion system of what looks like a multi-passenger flying taxi.
The French aeronautics company's concept vehicle, the CityAirbus, is being touted as the self-piloted, electric vertical take-off and landing (VTOL) transportation system for the masses.
[Read more: Watch: This drone racer testing his skills might make you feel a little queasy]
The project was announced last year and, if successful, could see the vehicle carry up to four passengers and fly over congested cities with a cruising speed of 75mph in what the company claims to be an environmentally friendly way.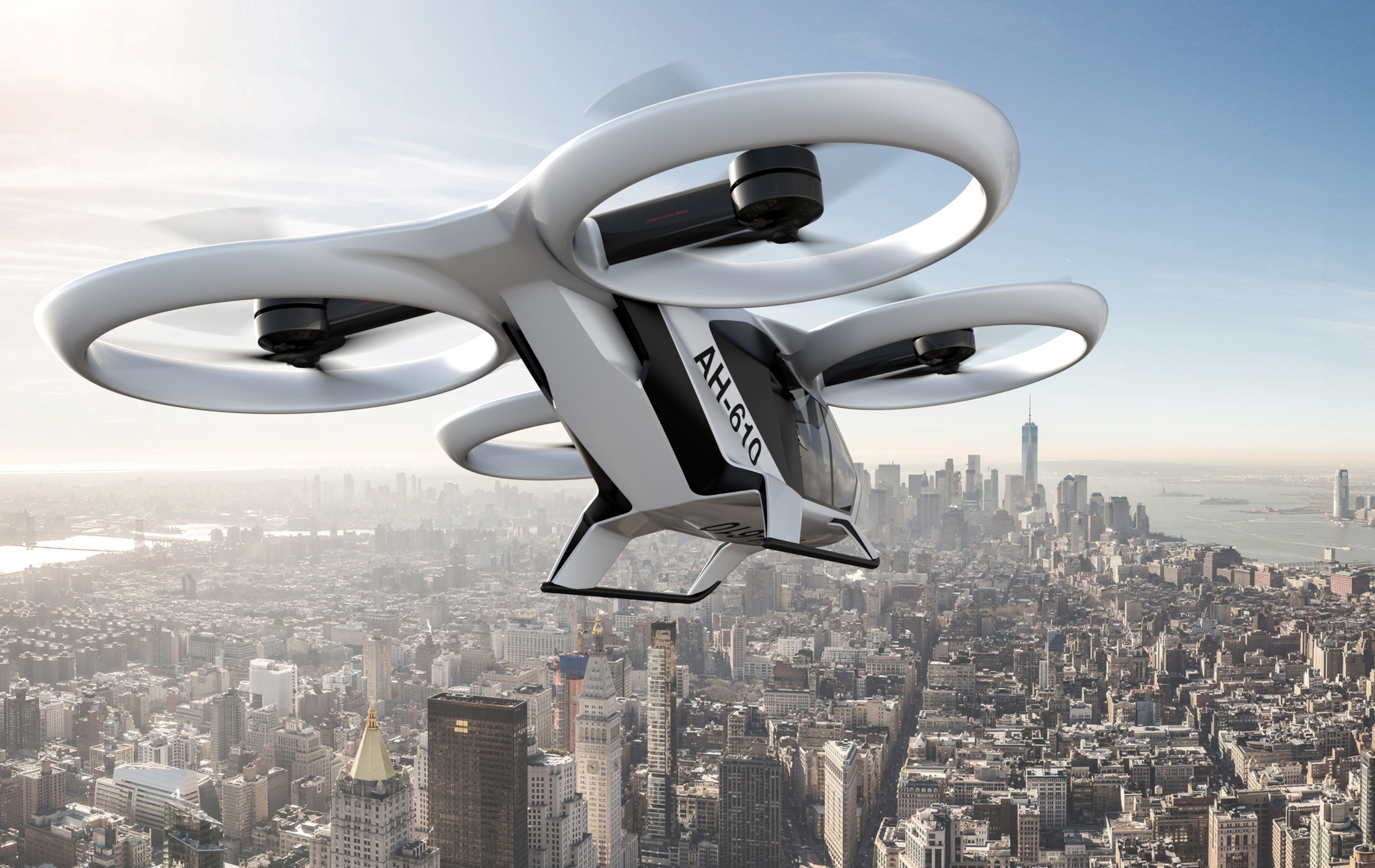 Airbus says the vehicle's four-ducted propeller not only makes the vehicle safer, it also lowers sound pollution.
The full-scale testing involved checking the performance of the vehicle's two propellers – electric 100 KW Siemens motors and electrical systems.
[Read more: Plan to fly passenger-carrying drone in Dubai]
The first full test flight is scheduled for the end of 2018 but only after the prototype CityAirbus has been tested on the ground.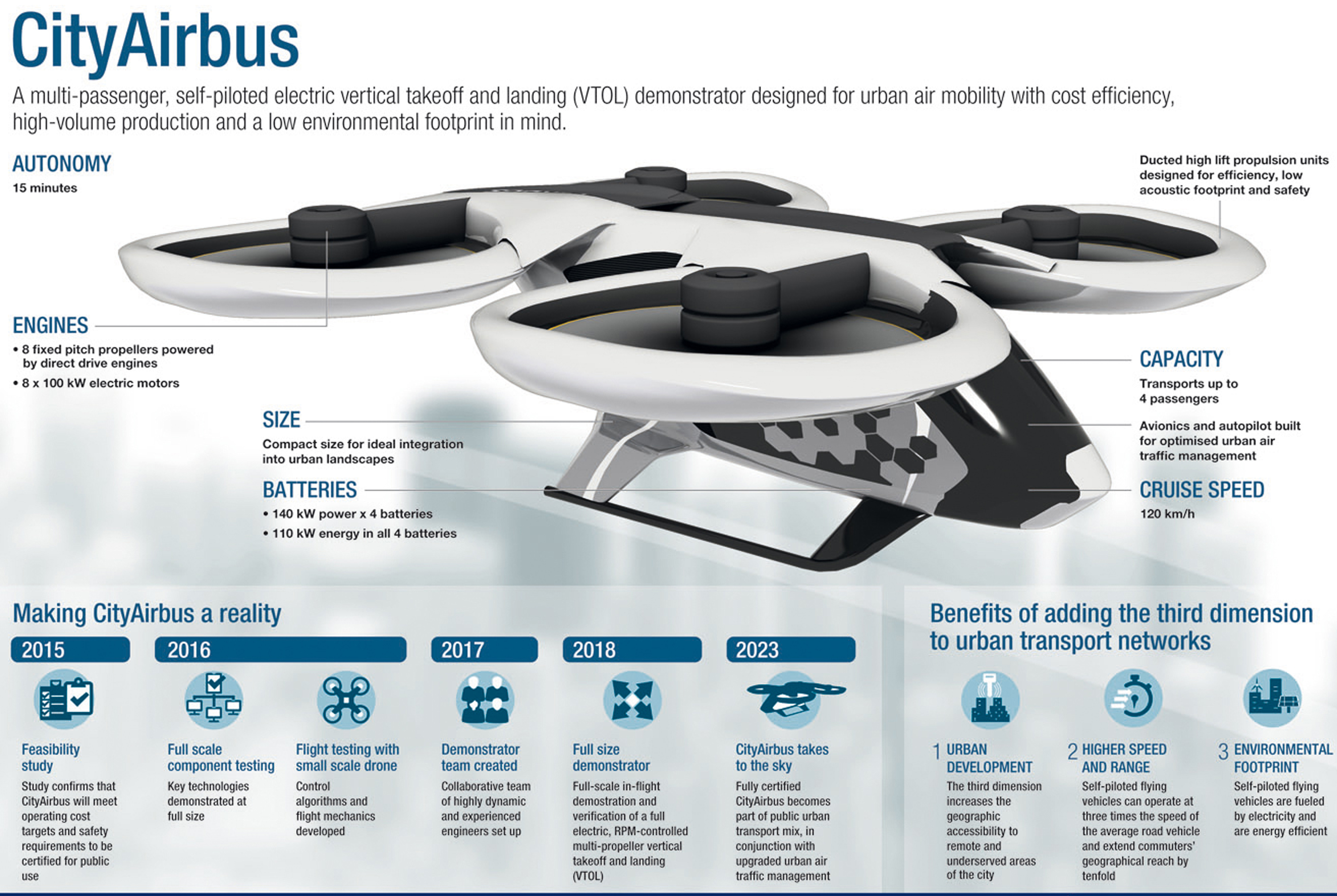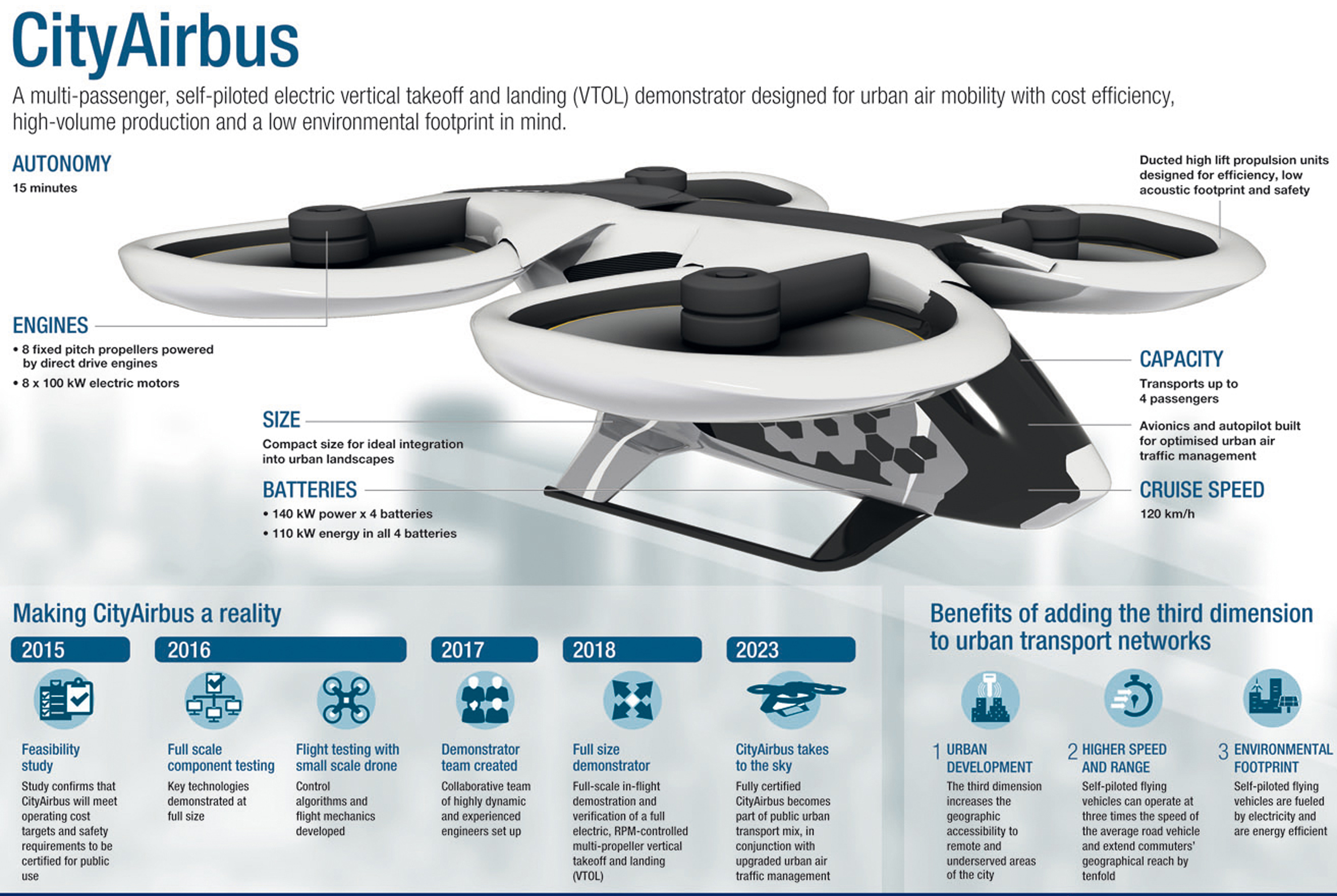 In the initial stages of the in-air testing, the aircraft will be remotely piloted before being flown by a test pilot.
Once the engineers are confident the aircraft can be used by the public, the CityAirbus will fly with a pilot "to ease certification and public acceptance" before going fully automatic.
"We now have a better understanding of the performance of CityAirbus's innovative electric propulsion system, which we will continue to mature through rigorous testing while beginning the assembly of the full-scale CityAirbus flight demonstrator," said Marius Bebesel, CityAirbus's chief engineer.
[Read more: New Airbus jet takes first flight]