A legally blind man in the US has used the inspiration of a pair of smartglasses to hold a second wedding with his wife so he can see her on their big day.
Andrew Airey, who has suffered from the degenerative eye disease Stargardt's for 20 years, was legally blind when he married his wife Kelli 15 years ago, but has now been able to recreate the day and see the whole experience thanks to an eSight 3 headset.
[Read more: The end of biofocals? New technology for glasses means they focus for you]
When a legally blind man named Andrew married his wife 15-years-ago, he couldn't see her face as she walked down the aisle. Watch as we do the impossible: recreate every detail of Andrew's wedding, and help him actually see it!
The glasses are designed to help those registered blind but who retain low levels of vision – as 85% of those registered blind do according to the World Health Organisation.
They use two high resolution OLED screens placed close to the eyes that show footage recorded through an HD camera and can be angled to suit the type of low vision the wearer has and enables them to see the world around them.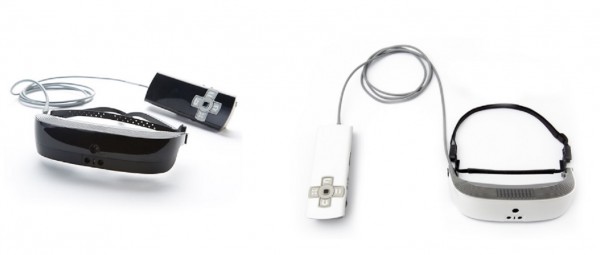 eSight says the glasses use a patented Biopic Tilt technology, which allows users to adjust the device to a precise position that maximises their peripheral vision. The firm says this also helps to prevent nausea and helps balance when wearing the device.
A connected remote also enables wearers to adjust the picture settings to suit them.
On their website, eSight encourages anyone seeking vision help to get in touch but while the cost of eSight has reduced, they say, the eSight 3 still cost just under $10,000.
Read more: Adjustable reading glasses mean you'll never lose focus