Refuse collection is poised to become more futuristic that it's ever been – with the creation of self-driving bin trucks.
If the terms "putting the bins out" and "futuristic" don't necessarily fit snugly beside one another in your word bank, you'd be excused.
But Volvo's latest partnership with Swedish waste and recycling specialists Renova could be the key to improved working conditions for refuse collectors, lowering the environmental impact and better traffic safety in built-up areas.
[Read more: This company wants to tackle battery waste by paying people via 'reverse vending machines']
The partnership's unique offering is the rather fetching "autonomous refuse truck" which reverses itself down residential streets at a safe pace, leaving the driver to walk ahead and collect bin bags without having to constantly climb in and out of the cab.
How does it work?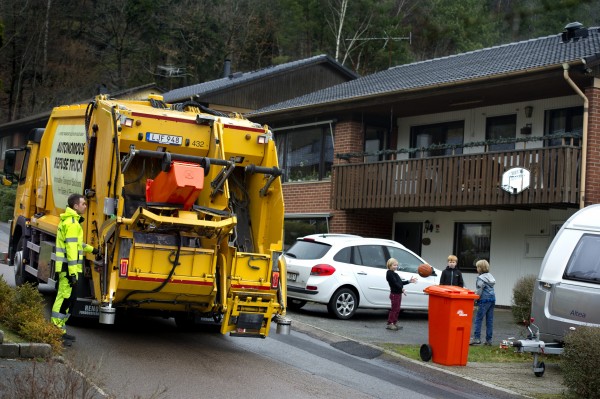 Sensors continually monitor the truck's proximity to other vehicles, and the truck stops as soon as an object obstructs its path.
The route is pre-programmed to ensure the truck can negotiate its way down the street from one wheelie bin to the next, freeing up the staff to deal with the waste.
What are the benefits?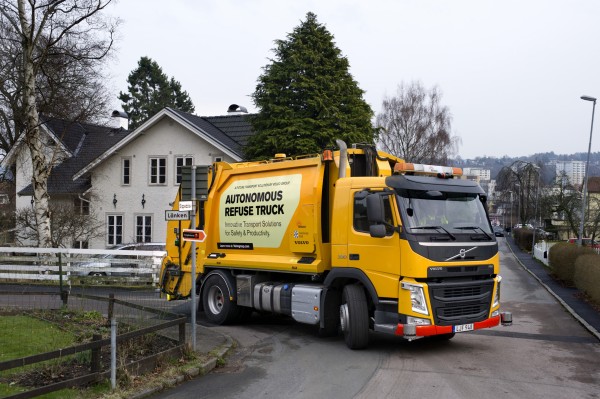 Volvo's chief technology officer Lars Stenqvist said: "One important benefit of the new technology is a reduction in the risk of occupational injuries, such as wear in knee joints – otherwise a common ailment among staff working with refuse collection."
The innovation also reduces the time each collection takes to make each route more efficient, while in-cab monitors measure gear-changing, steering and speed to improve fuel consumption, making the truck's journey more environmentally-friendly throughout.
Read more: Self-driving delivery robots are coming to the pavements of the UK