Britain has publicly named the shadowy North Korea cyber crime group it believes was responsible for the WannaCry ransomware attack which crippled parts of the NHS.
The Foreign Office said the National Cyber Security Centre had assessed that it was "highly likely" the attack in May was the work of cyber criminals known as the Lazarus Group.
Security minister Ben Wallace has previously said the Government believed "quite strongly" that a foreign state was behind the attack, naming North Korea as the main suspects.
In the latest statement, Foreign Office minister Lord Ahmad of Wimbledon said: "The UK's National Cyber Security Centre assesses it is highly likely that North Korean actors known as the Lazarus Group were behind the WannaCry ransomware campaign – one of the most significant to hit the UK in terms of scale and disruption.
"We condemn these actions and commit ourselves to working with all responsible states to combat destructive criminal use of cyber space.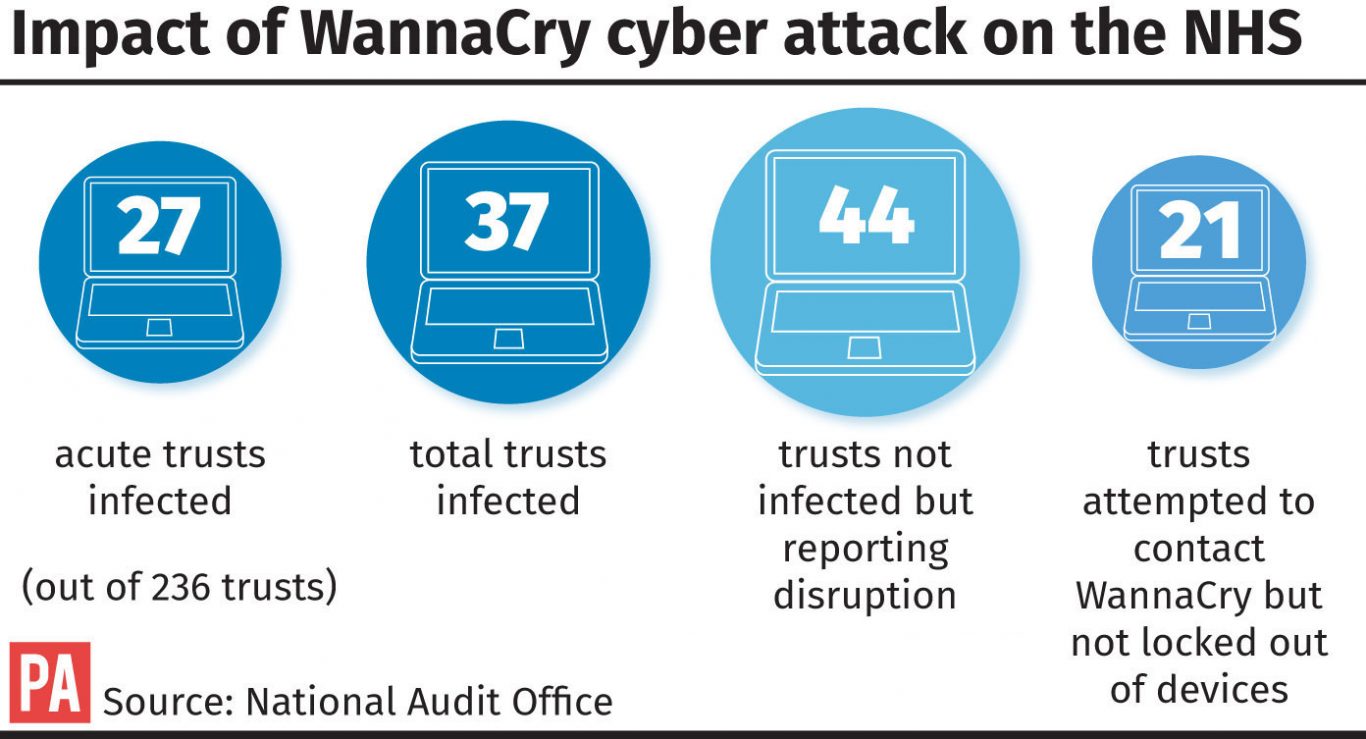 "The indiscriminate use of the WannaCry ransomware demonstrates North Korean actors using their cyber programme to circumvent sanctions."
Computer systems in around 150 countries around the world – including dozens of NHS trusts in the UK – were caught up in the attack, which saw screens frozen with a warning that they would not be unlocked unless a ransom was paid.