Could this be the police vehicle of the future?
Dubai police have been testing out a new form of transport that could aid them in their work – a hoverbike.
[Watch this amazing hoverboard take to the skies]
The technology – essentially a cross between a drone and a motorbike – has been developed by a Russian company, Hoversurf, whose Scorpion-3 bike has been given a makeover for Dubai police.
According to Hoversurf, the bike hit a height of 28.5 metres, rising at five metres per second during testing – both of which it claims are records for this type of vehicle.
Powered by four propellers similar to a drone, the Scorpion can be controlled by someone riding it or operating it remotely.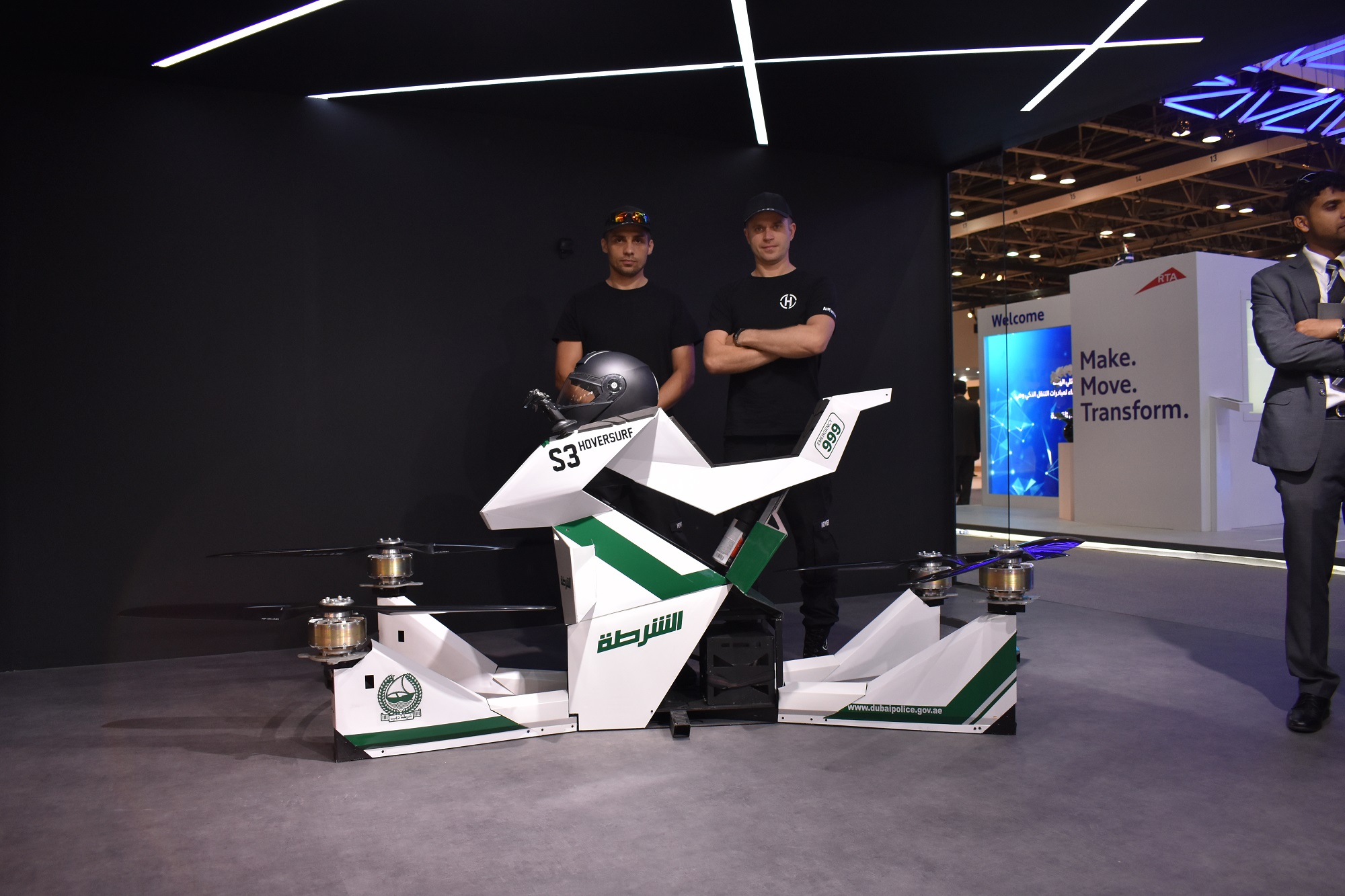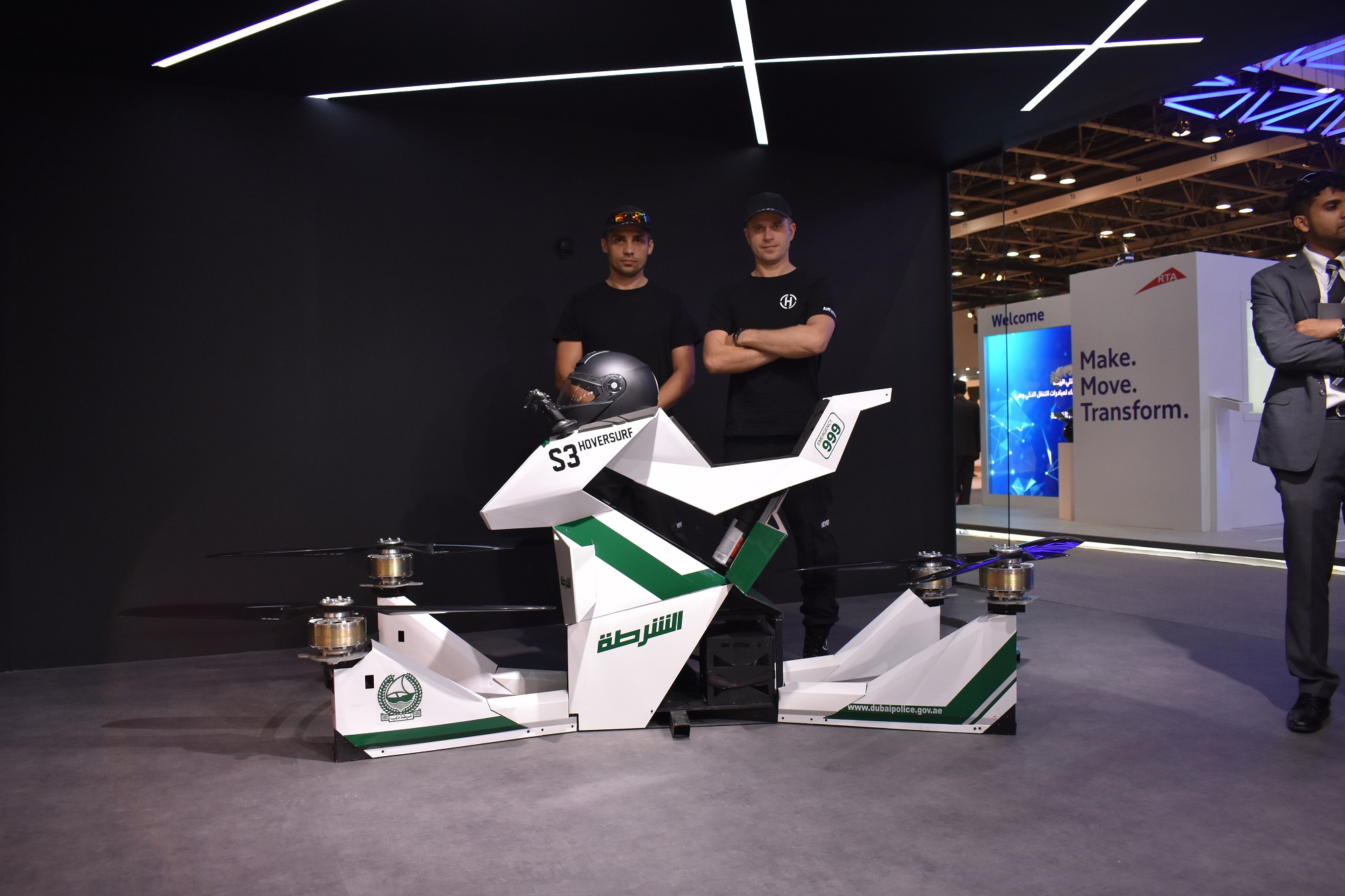 It can fly for around 25 minutes on one charge at speeds of up to around 45mph.
No word yet on how or when Dubai police are planning to put the vehicle to use, but according to Hoversurf they are "preparing to sign an agreement".
The technology has been on display at the GITEX tech conference in Dubai this week.
[Read more: Virtual aquariums with hidden security cameras will scan passengers' faces at Dubai Airport]