This wearable tech is offering people a way to keep a track of their cryptocurrencies – and is unlocked by a user's heartbeat.
Trove describes itself as an "unhackable, unloseable cryptocurrency storage".
[Read more: A medical wearable is being used to treat stroke survivors]
But the tech is not just a device which is worn – it links up with a home-storage system billed as a personal bank and an app to provide a complete way to look after cryptocurrencies.
It has been in development for the past year with the current images showing the new prototype of the wearable, which can be worn as a watch, pendant or brooch.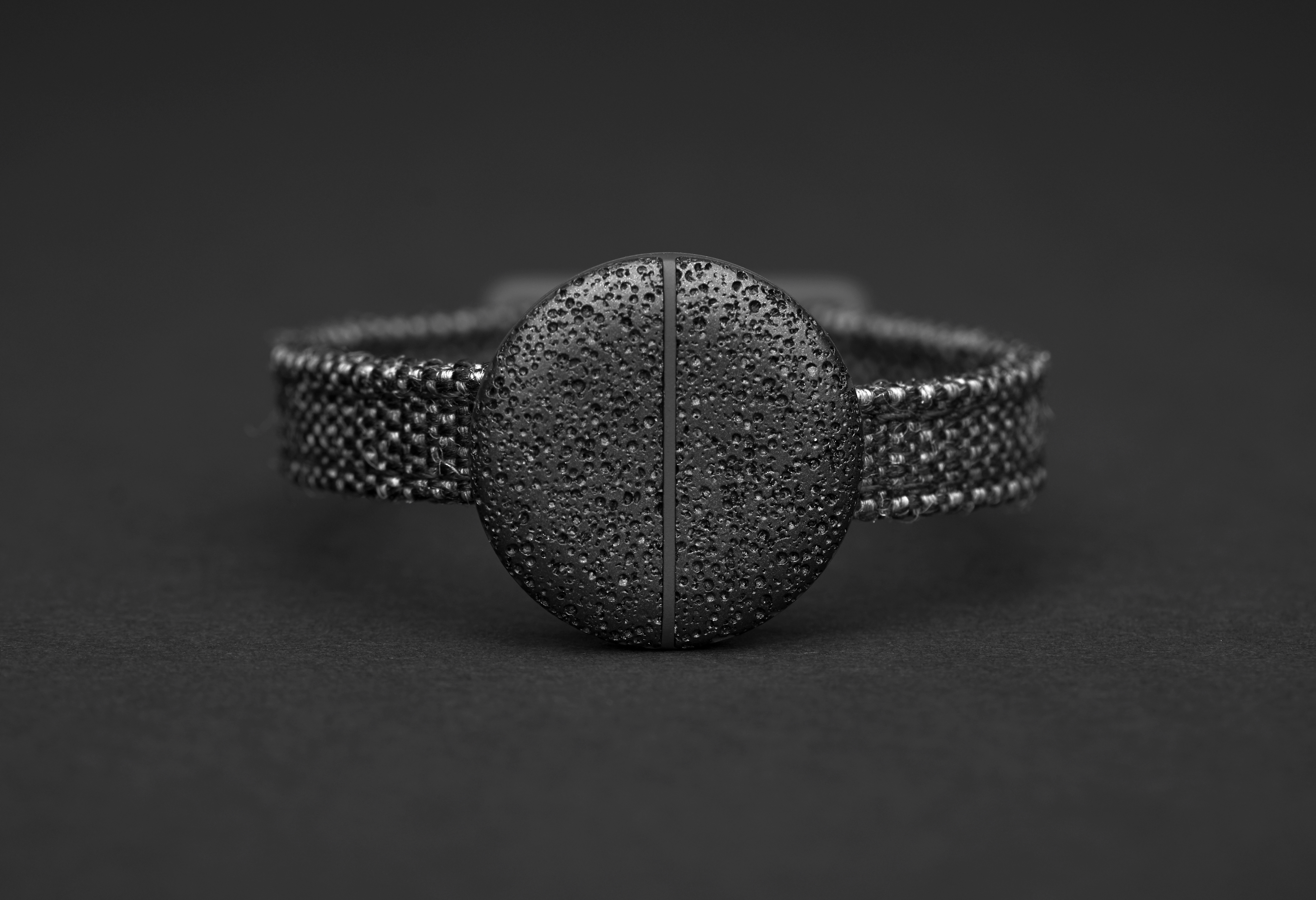 The Trove Coin is 3mm x 20mm and has been designed by Benjamin Hubert from design agency Layer with the fintech start-up.
And it uses biometrics to unlock it – a person's heartbeat or ECG.
"Users unlock the Coin using their ECG signature – a biometric method of verification that recognises a user's unique heartbeat pattern – by touching the contact zone on the front," Layer explained in a release.
"This activates the Bluetooth, which communicates with the user's smartphone and allows funds to be accessed.
"Unlike other cryptocurrency wallets, which rely on complex password systems, it is impossible to lose or forget the authentication for Coin."
Coin stores currency for daily use but it links up with Safe, a personal home bank system again protected by ECG verification. It is designed to look like a wall tile.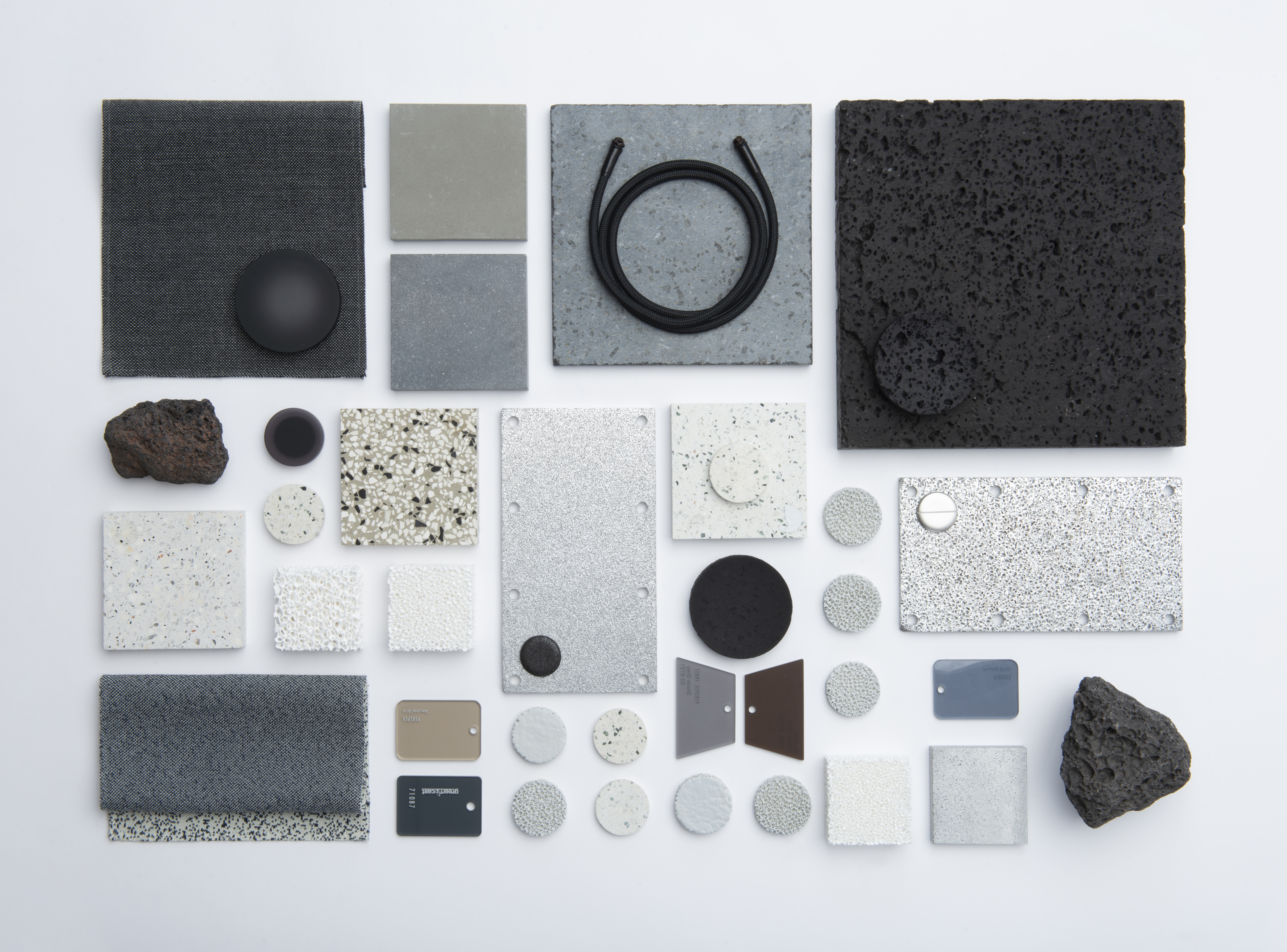 It only goes online when funds are transferred, reducing the risk from hackers claims Layer.
Both the Coin and the Safe link up with the Trove app. It allows buying and selling of currencies, shows values of various cryptocurrencies and spending history.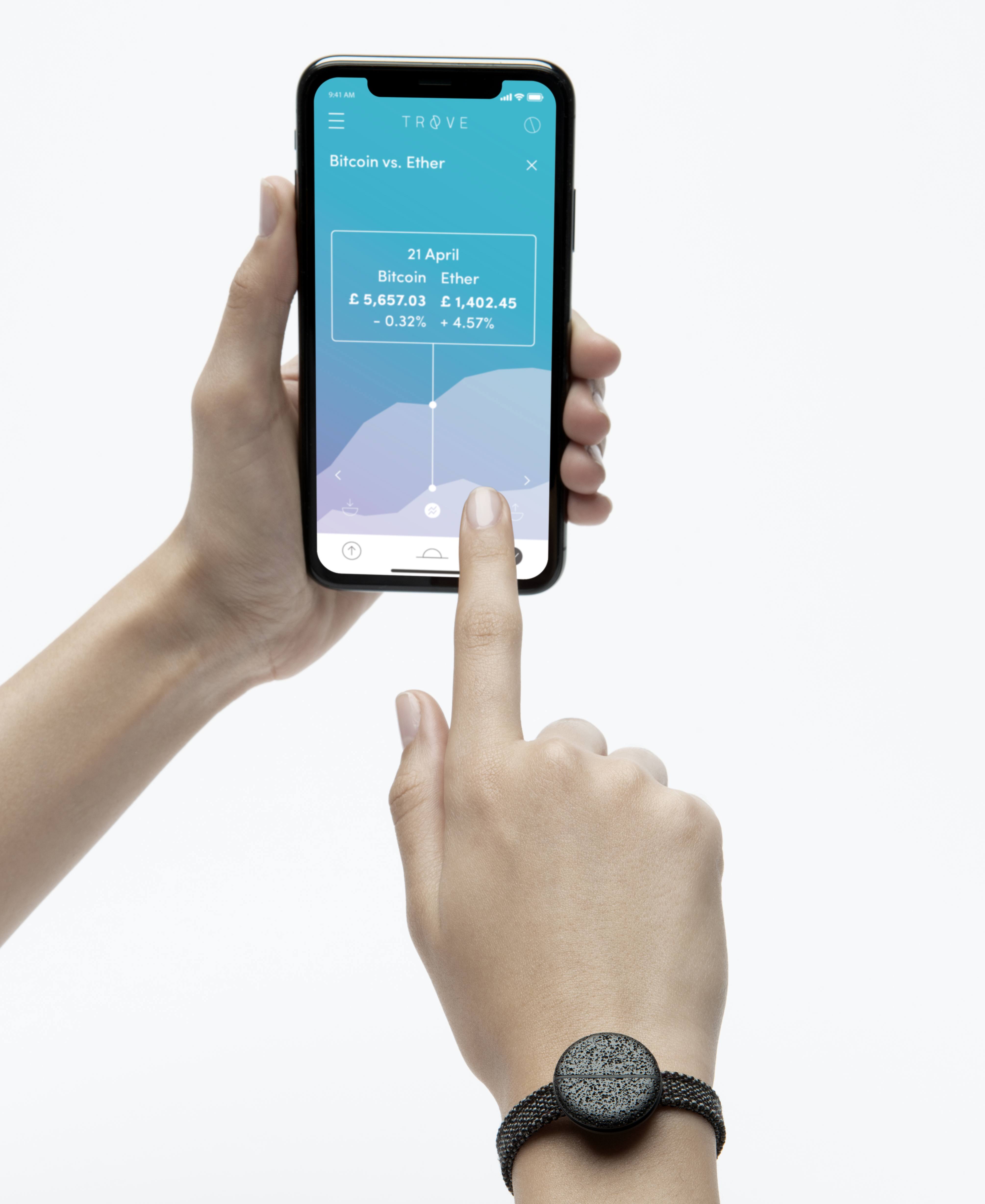 "A biometrics sensor is pressed against the user's skin for a few seconds to immediately access data – or in the case of Trove, to activate the connection between the Coin and the app," said Layer.
"Using a person's ECG measurements in this way is more secure than using static encryption keys (such as typical passwords or pin numbers) or even random data."
There are more than 1,000 cryptocurrencies available which work on blockchain technology.
In the past, users of Bitcoin reported losing access to their coins when forgetting passwords or losing the device it was stored on.
[Read more: The best tech from the Wearable Technology Show]