December is approaching, which means you can wear as much glitter and sparkle as you want – without judgement. But, if your high-street coffee looks boring next to your outfit, there's a new hot drink trend to match your bling – glitter cappuccinos.
[Read more: What is a flat white - and how is it different to a latte?]
Coffee By Di Bella, a chain of coffee shops in Mumbai, produce the very Instagrammable Diamond Cappuccino, which is covered in edible glitter to give it a rainbow shine.
Apparently the sparkles don't change the taste of the coffee so it's all for fun, but who cares?
You don't need to go all the way to India though. Coffee kiosk Melbourne in Lichfield, in the West Midlands, has been making golden coffees by sprinkling glitter over their Golden Turmeric Elixir Latte (also very on-trend right now).
Customers have the option of adding some sparkle to any of the coffees on the menu at the shop, including some creative concoctions like Beetroot Latte and Turkish Delight Hot Chocolate.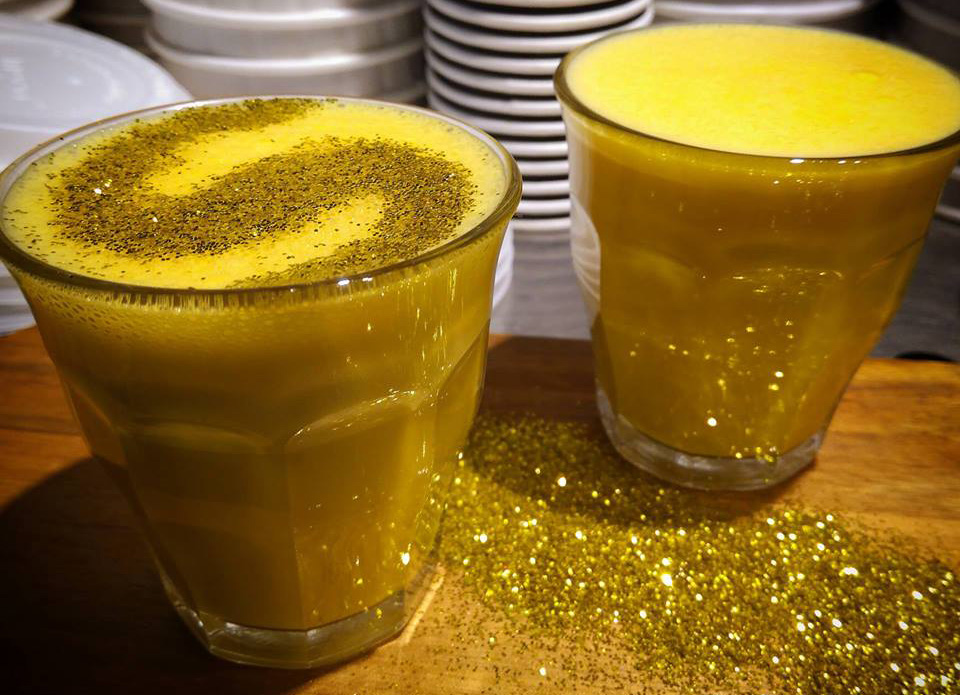 "While we take coffee seriously, we love fun as well and believe we all need to have more fun in life and enjoy what we do," says Andrew Pease, who runs the kiosk with his wife Debs.
Ahead of Christmas, Debs and Andrew are looking to create Quality Street Hot Chocolates, including 'the purple one'. Watch this space…