England's nail-biting win against Colombia had the entire country glued to their screens this week, but the World Cup also brings off the pitch headlines in the form of the footie squad's glamorous wives and girlfriends.
If there's one thing that will make you roll off the sofa, put down the Doritos and book into a body burn class at half-time, it's seeing England's WAG fleet sitting pitch-side – looking svelte, impossibly radiant and groomed to perfection.
The glory days of Cheryl Tweedy, Victoria Beckham and Coleen Rooney cheering on their guys may be over, but now there's a whole new crop of glamorous other halves to get to know.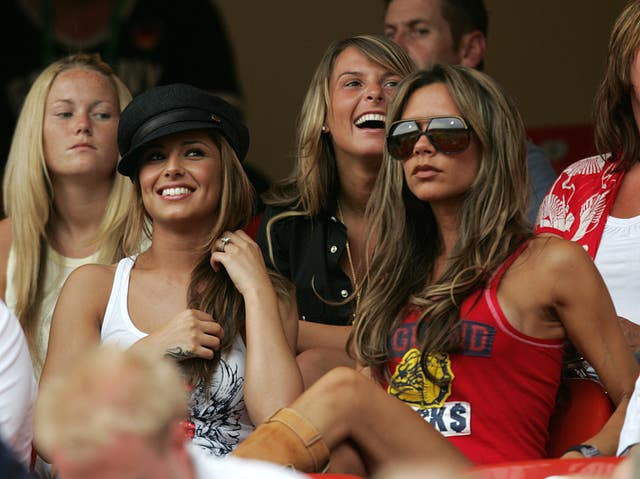 And, if Instagram is anything to go by, getting front-row ready is not just down to impossibly good genes (although those help too). Gaining your diamante-embellished England shirt comes with hard work, and there are plenty of different ways the WAG army get in shape.
As England gear up to take on Sweden in the World Cup Quarter Finals, we take a closer look at how some of football's most famous women keep their enviable figures.
Ruby Mae goes horseriding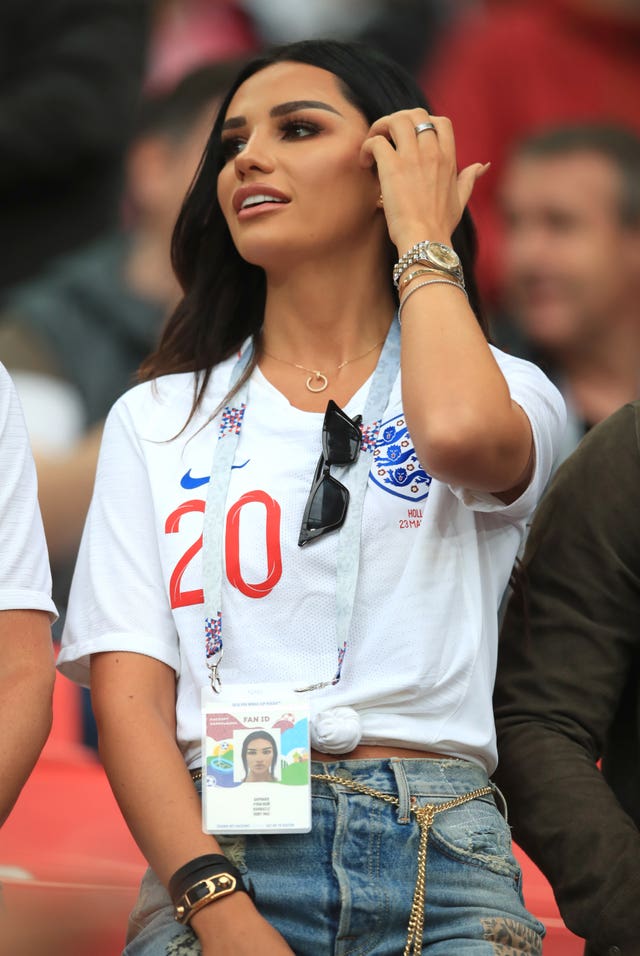 Dele Alli's 23-year-old girlfriend has been stealing the limelight this year, thanks to her natural beauty and Victoria's Secret-worthy six pack. For further proof (read: gym motivation), check out her Instagram account – the lingerie model regularly shares snaps of her life, including beach holidays in Ibiza and Mykonos.
Rather annoyingly for us mere mortals, Mae puts her perfect proportions down to her model genes. "I've always been really lucky that I've never had to worry about what I'm eating," she said in an interview with Next, admitting: "I've tried to put on weight, but I can't."
However, she does have one secret fitness tip in her arsenal – she loves horseriding for toning up her midsection. "I don't enjoy the gym," she confesses, "but I still horse ride when I can, so I guess that's my form of exercise."
Rebekah Vardy does weighted cardio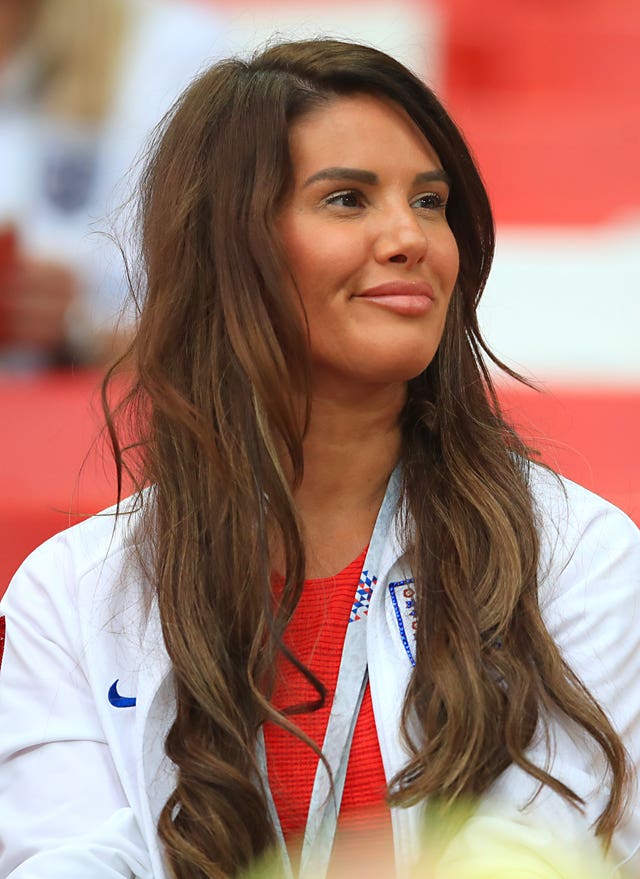 Leicester City star Jamie Vardy's wife has been affectionately named 'chief WAG' at this year's tournament. The I'm A Celebrity and Loose Women star has spoken openly in the past about her post-baby workout routines, having given birth to her fourth child last year.
"When it comes to my body, I exercise to keep toned. My thighs, bum and tummy want to be wobbly, so even though I don't care about being slim any more, I do try and keep the jiggle under control," she told Fabulous Magazine.
When it comes to keeping fit, she keeps it simple with regular gym sessions that don't interfere with being a full-time mum. In one post, she showed an insight into her gruelling leg sessions – which involve leg presses, weighted lunges, jumping squats and and jumping lunges.
Megan Davison tones her abs with an exercise ball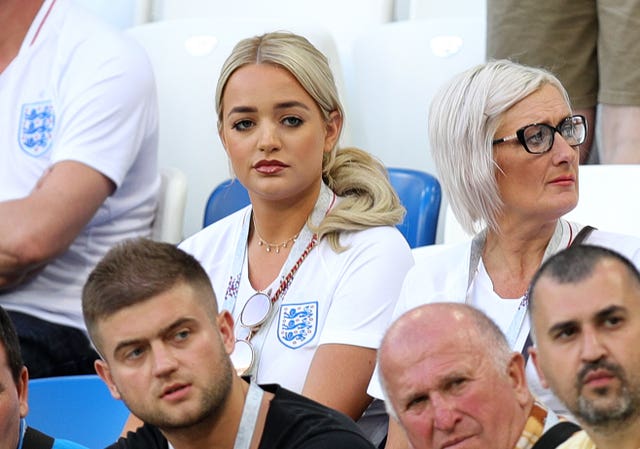 Jordan Pickford became an overnight national hero when he helped England secure victory during a tense penalty shoot out against Colombia, and his long-term girlfriend Megan Davison was on the sidelines cheering him on.
She's been sporting a large diamond on her ring finger during the World Cup and, although not confirmed, there's speculation the pair are now engaged.
When it comes to fitness, Davison has told her Instagram followers she's a big fan of gym classes – and she's been filmed utilising an exercise ball to help her drill through sit ups and press ups.
Although she has an amazing figure, the 22-year-old clearly knows that when it comes to working out, it's all about balance – she even captioned one of her workout videos: "You wouldn't think I was drinking absinthe last night."
Katie Goodland does HIIT
As well as yoga, Harry Kane's other half adds some iron to her midsection with fiery HIIT sessions that include side plank hip dips, burpees and box jumps.
"She can finally keep up with me," Kane's childhood sweetheart joked on an Instagram post that shows her working out with personal trainer Emma Louise Burrows.
Scrolling through her posts, it's clear that Goodland – who welcomed her first child with the England striker last year – doesn't let keeping fit eat into precious family time. In fact, she often shares videos of little Ivy crawling next to her while she works out. Now, that's what we call multi-tasking.