Where do you stand on #LaundryGate? Should we keep our washing machines in the kitchen or somewhere else entirely?
[Read more: 5 tips for cleaning your washing machine and making it last longer]
Kirstie Allsopp unwittingly sparked a big debate on Twitter after commenting on a post about Americans thinking that Brits are 'disgusting' for keeping washing machines in their kitchen.
To be fair to Kirstie, her response that it's been her 'life's work' getting washing machines out of kitchens was in jest and she also pointed out she's been on about it for 18 years. But it was the fact she responded robustly to her trolls (with a swear word) that got them going – and made the whole thing newsworthy.
Kirstie has gamely replied to most of her trolls, with suggestions they relocate the washing machine to the bathroom (as they do in Scandinavian countries), hall cupboard or airing cupboard to free up space in the kitchen.
But if you're happy with your washing machine in the kitchen or can't find room for it anywhere else, there are ways to keep it clean (and not at all disgusting).
Here's how, according to the experts at Bosch Home Appliances…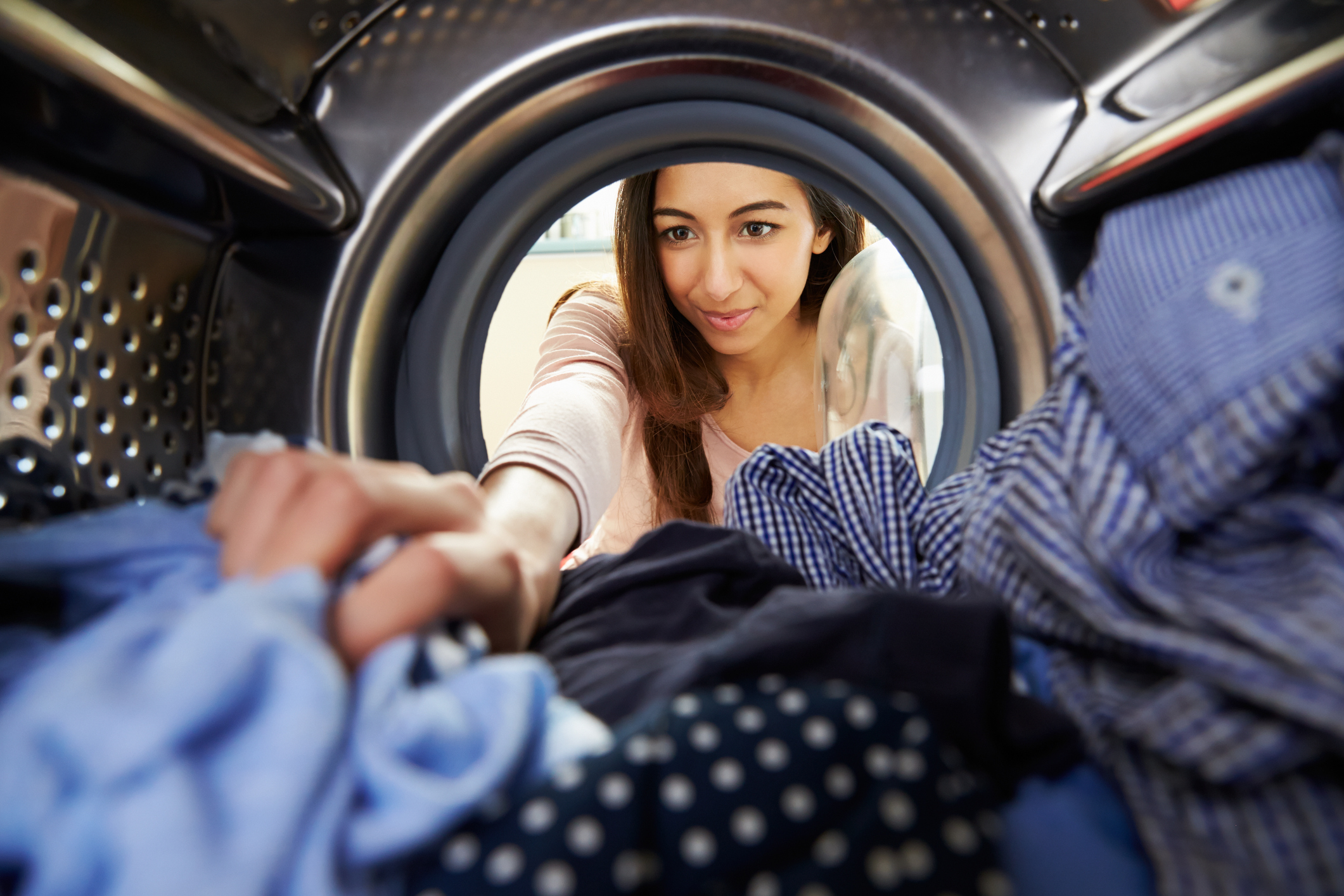 1. Leave the door of the washing machine open to let the air circulate and prevent the build-up of odours.
2. Clean inside the rubber lining of the drum window with a damp cloth. This helps prevent black marks and residues that could get on your clothes.
[Read more: I can't talk right now, I just need to text my washing machine]
3. Run an empty washing machine on a 90-degree wash once a month to ensure the drum stays clean.
4. If you live in a hard-water area, you should use a descaler once every three months to protect your machine from harmful limescale build-up.
5. And a top tip for beautifully scented clothes… Add a few drops of your favourite essential oil to the fabric conditioner drawer to add a gentle scent to your laundry.