How do you like the sound of winning a new home for just a £1 investment? New website Raffle My House is offering the opportunity to do just that.
The idea is someone offers their home as the prize, then tickets are sold off at £1 each and the winner gets the house. Here's what you need to know, and whether you should consider buying or selling via a raffle.
[Read more: House prices - what's going on in the UK property market?]
How does it work?
The idea is pretty simple.
Raffle My House.com finds a property that someone wants to sell. They then get the property valued by three estate agents and settle on what they think the house is worth.
Then the house is listed on the website and anyone can buy a £1 ticket for a raffle to win the house. For example, the site is currently raffling a house worth over £315,000.
Once 325,000 tickets have been sold a winner will be selected. The 325,000 tickets cover the cost of the house, the Stamp Duty, solicitor costs and a £5,000 charity donation.
The seller gets the money that covers the value of their home and the winner gets a house for £1.
"This was an idea born out of our knowledge of the UK property market combined with our ambition to do our bit to improve the UK housing problem," says Ricky Jhuti, managing director of RaffleMyHouse.com.
"It is with this ambition that we are offering this life changing opportunity for someone to win a brand new home for just £1."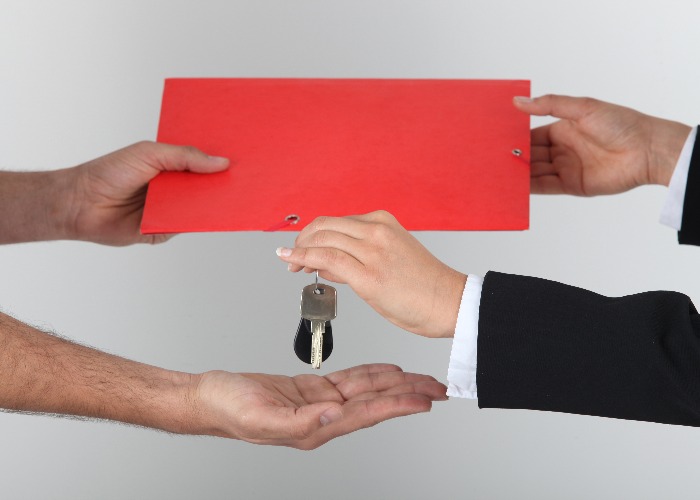 Is it legal?
Raffling a home has to be done very carefully so that the person running the raffle doesn't fall foul of gambling laws.
A lottery – where you win purely by luck – can only be run to raise money for charity. So, unless the property raffle results in all profit going to a charity, they must take steps to avoid being a lottery.
[Read more: Find the bank accounts that still beat inflation]
The first step away from a lottery is there being an element of skill involved in order to enter. This means entrants have to answer a fairly easy question before they can enter.
There must also be a number of free entries available – you can enter Raffle My House's draw for free by post.
What does the homeowner get?
If you are the person selling a home via RaffleMyHouse then you need to accept that you may not make as much money as if you sold your house through traditional methods.
The home currently being raffled is worth £315,000, according to the website's valuation. However, Raffle My House will only give the owner approximately £301,500 if the raffle goes ahead.
The website takes a 3% fee and the rest of the money covers legal costs, Stamp Duty and a charitable donation.
Am I guaranteed money if my house is the prize?
No. You will only get rid of your home and collect your money if enough tickets are sold.
For example, with the current property it won't be raffled until 325,000 tickets have been sold, enough to cover all the costs.
[Read more: How to slash mortgage interest without losing your savings]
If Raffle My House can't sell that many tickets then they will eventually offer a cash prize for the raffle – using some of the money paid for tickets – rather than the house meaning the owner is left still trying to sell their property.
What happens if I win the house?
You sign the paperwork and get the keys. RaffleMyHouse uses the money raised from ticket sales to cover the legal fees and Stamp Duty so you shouldn't have to pay anything other than the £1 cost of your ticket.
That said, you are getting a house blind. You can't go and view it and you can't have a survey done.
This means you are risking ending up with a house with problems that you then have to fork out to repair.
If you decide you don't want the property then you will need to sell it, and pay the legal fees and costs associated with selling a property.
What about tax?
If you win then RaffleMyHouse say you won't have to pay Stamp Duty – it will be covered by the money raised from ticket sales.
However, if you decide to sell the propety you could have to pay Capital Gains Tax. If the property increases in value from the level it was valued at for the raffle, and it isn't your primary residence, then you could have to pay Capital Gains Tax on the difference.
How do I know Raffle My House have the right to give me the property?
"We have signed binding contracts with the seller and have made sure he is the rightful owners and carried out searches," says Ricky Jhuti, managing director of RaffleMyHouse.
"A solicitor has confirmed the seller owns the land registry title."
[Read more: Property auctions - expert tips on getting a bargain home]
Should I raffle my home?
More and more property raffles are springing up as homeowners try out new ways to sell their property in a market that is stagnating and falling in many parts of the country.
It is proving particularly popular with high end properties where there are few people who can afford the full price tag of the property. A raffle allows the owner to get a decent sum for their home – a house was raffled with 1 million £1 tickets sold recently – while entrants stand the chance to win a premium home for as little as £1.
But don't just leap into setting up a raffle.
"Please remember that there are some important legal constraints that could impact on your plans," says property expert Henry Pryor. "Speak to a lawyer at the earliest opportunity to ensure that your plans will be legal and binding on any eventual winner."
"Raffles like lotteries are fun but they aren't a serious way to sell your home. The internet will forever link your efforts to the property and future buyers will not always be as impressed that their home was a prize.
"If you are successful then it can be lucrative but running a successful raffle is complicated and you should get advice before embarking on it."
[Read more: Meet the man who raffled off his home]
Should I enter the draw?
Only if you are certain you want to own the property. Do you want to own that home in that location, or will you be lumbered with a property miles from where you are based, that you then need to sell or rent out?
Winning a home this way will ultimately cost you more than £1.
"There will be taxes to pay and running costs while you decide if you want to keep it or if you want to sell it," says Pryor. "If you do decide to sell it then there will be more costs in doing so."
If you are keen to enter the draw do your research first. Ask yourself why the property has ended up in a raffle. Has it been on the market for months with little interest, could there be something wrong with it?
Entering a property raffle is a big risk, so make sure you are confident that you want the property on offer and won't be left financially worse off if you win.