The premier of the Cayman Islands has declared that Caymanians remain "staunchly British" as he joined the Prince of Wales on a tour of the Caribbean outcrops.
As Charles began his first full day in the British Overseas Territory, Premier Alden McLaughlin described the trip as "reaffirming" ties between the UK and the Cayman Islands.
The heir to the throne flew to Cayman Brac to open a much needed open-air public pool on a picturesque island.
He was joined by Mr McLaughlin, who said: "We are staunchly British.
"I don't think a lot of people in the UK realise how long we've actually been British. We've been a British possession since the Treaty of Madrid (signed in 1670).
"And the Cayman Islands were first settled by the British around the 1700s, so we've gone more than 300 years of being British.
"Notwithstanding the fact that many former British colonies including Jamaica, of which we were a dependency for a long time, have moved on to independence, the Cayman Islands have remained staunchly British.
"And there really are no serious moves or movement to change that status, we have a very high degree of self-government and we're quite happy with our status."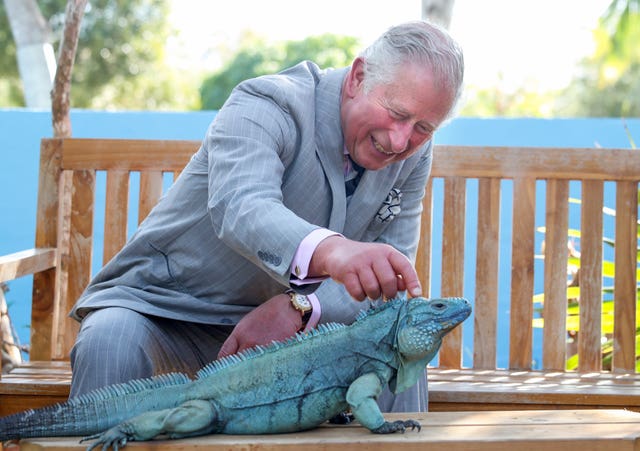 The Cayman Islands is well known for being a tax haven for the wealthy, famous and big business and has been criticised for providing a financial bolthole for those who want to pay less tax.
The Cayman Islands are also known for their stunning beaches, marine life and coral reefs that attract tourists and amateur divers from across the world.
But climate change is threatening life in the waters around the islands and Charles learnt about the work of the Central Caribbean Marine Institute (CCMI) when he travelled on to Little Cayman where the organisation is based.
Dr Carrie Manfrino, president and founder of the CMMI, gave a presentation about the Institute's work collecting data on the surrounding corals since 1999 and went further to highlight the plight of the seas around the world.
Before the prince and a group of Year 6 schoolchildren took part in a Reefs go Live event – a live link-up to a dive team on the reef – she said: "There's a global problem, in the past 40 years half of the known marine organisms have disappeared and the UN reports 70% of the earth's coral reefs are threatened.
"Our message today, we need to act urgently and act now to protect the coral reefs."
In the link-up Charles and the students saw and heard a diver for a few minutes on a large screen who explained what a reef was before the connection was lost.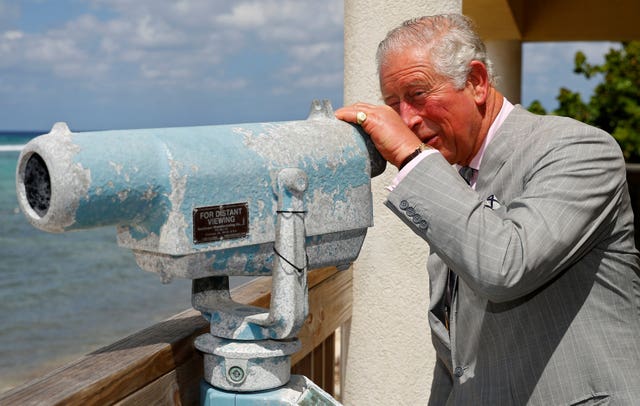 The event was held on the beachfront and Charles went outside and used a telescope to try to spot local turtles who were in the waters earlier in the day but could not be seen.