Consumer electronic trade show, CES in Las Vegas, is an opportunity for technology companies from all over the world to show off their latest products and inventions.
Usually there's one type of gadget that dominates the trade show, and in 2018 it was robots.
[Read more: Watch the electric glove that can restore hand function]
We've gathered six of the best, most unusual or cute robots that have been seen in Nevada this year.
The robot suitcase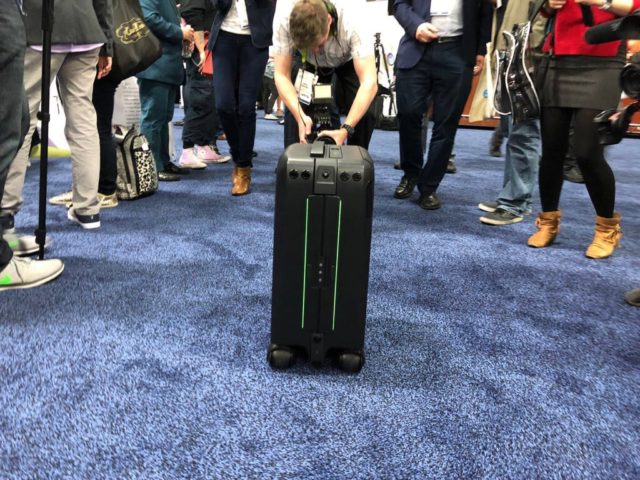 If you've ever had that panic that you've forgotten something at the airport, you will love the idea behind the ForwardX CX-1.
The suitcase has facial recognition to track and follow owners, as well as sensors to spot and avoid obstacles.
The AI gadget also boasts some anti-theft features.
Robomart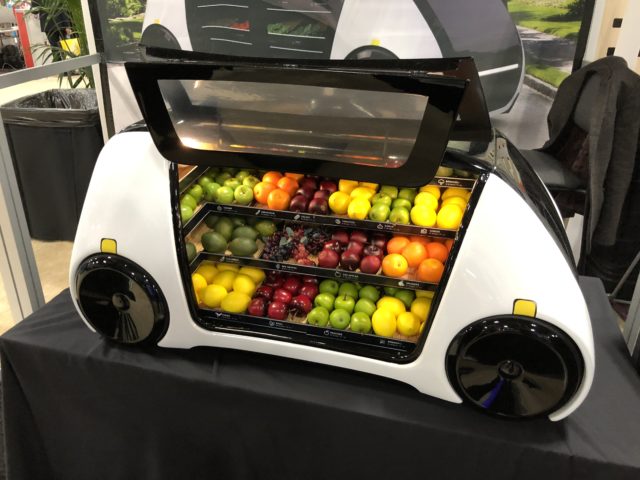 Robomart is looking to make grocery shopping more convenient. This autonomous cart can be summoned via an app, so you can watch it roll up and access the refrigerated fruit and vegetables inside.
The company says the patents behind it are pending, but that some tests are already running in California.
A robot to help you sleep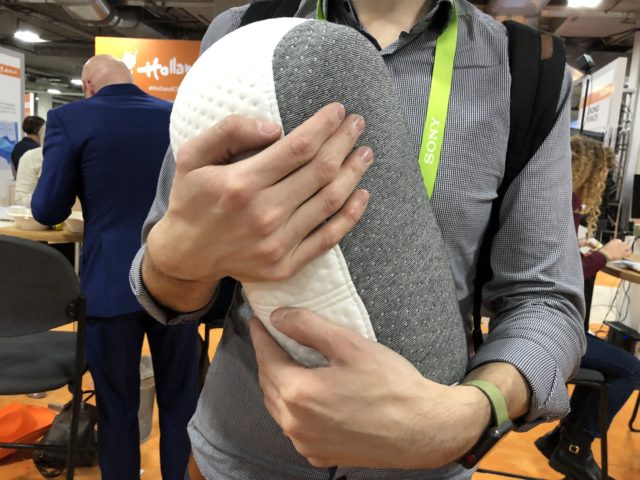 It's the creepiest twist yet on robots that are replacing humans. The Somnox is a sleep robot that mimics somebody lying next to you in bed by "breathing".
It's a comfort robot designed to be held by the sleeper. It can be programmed to make different breathing motions, which help to regulate a user's own breathing and help them fall asleep more naturally.
Stripper robots
So today, CES got weird for me pic.twitter.com/SkXZe9ZD6W

— Martyn Landi (@MartynLandi) January 12, 2018
The spooky gyrating robots have certainly caught punters' eyes at CES with their stilted movements and CCTV camera heads.
However, the robots are not a product of a tech company, but the creation of Giles Walker, a British artist who works with robots.
LG's service robots
The Korean tech giant was out in force at this year's CES and exhibited a number of beautiful televisions including a rollable number.
Alongside this, LG also unveiled three new concept service robots which could be used in hotels, restaurants and airport lounges to deliver food and other items to residents' rooms.
[Read more: LG has laid out plans to create a fully smart home with AI and service robots]
Sony's robotic dog Aibo
No robot round-up from this year's CES would be complete without the extremely popular robotic dog, Aibo, from Sony.
It captured people's hearts in its new form, but unfortunately there are no plans to ship to the UK just yet.