The terror attacks in Manchester and London Bridge and International Women's Day were the most discussed moments of the year in the UK on Facebook.
The social network has released its annual Year in Review data, which reveals the topics most widely posted about by users.
[Read more: Health secretary Jeremy Hunt criticises Facebook]
The death of Sir Bruce Forsyth and US band Linkin Park – whose lead singer Chester Bennington died this year – were also among the most heavily discussed topics on the social platform.
Prime Minister Theresa May, late James Bond star Sir Roger Moore and Labour leader Jeremy Corbyn also featured in the UK top 10.
Floyd Mayweather Jr – who fought UFC star Conor McGregor in August – and TV phenomenon Game Of Thrones completed the UK list.
Globally, The One Love Manchester benefit concert held for those affected by the terror attack in the city was also highlighted by Facebook as one of the top three moments where Facebook users came to each other's aid.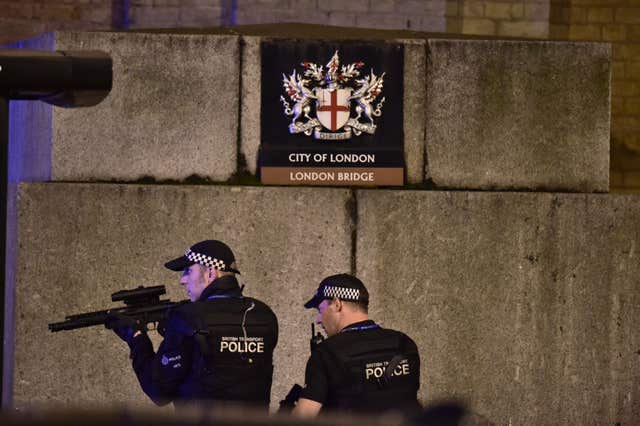 "2017 was a difficult year with natural disasters and violence around the world, but it was inspiring to see people help each other when they needed it most," Facebook's Naomi Gleit said.
Facebook said the event was the most viewed video and live broadcast on the site of 2017, generating more than 80 million views.
Facebook determined the top moments by analysing the most popular keywords mentioned in a single day on the site between January and November.
The social network revealed that International Women's Day was the most discussed topic globally on the site this year, followed by American football's showpiece game, Super Bowl 51.
Facebook users will also be presented with their own "year in review" video from Wednesday, with moments that users have been tagged in or shared themselves complied into a short video that will appear on their home page.
[Read more: Take a walk round Facebook's brand new office]