Snapchat will now let users delete sent messages to friends in individual or group conversations.
The company is rolling out the feature from June 11 and the update is expected to be available to all users globally over the next few weeks.
[Read more: Snapchat explained]
Until now, messages would only self-destruct after everyone in a chat group had seen it but the latest update allows users to delete sent messages regardless of whether they have been opened and saved or not.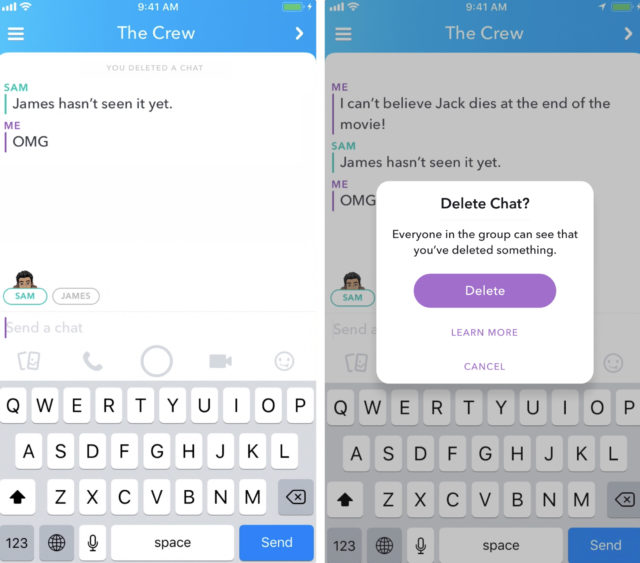 The move comes after WhatsApp and Instagram both introduced an "unsend" feature that lets users remove sent messages.
To delete a sent message, users can simply press and hold on the text or the media (audio, video or Stickers) they would like to get rid of and a pop-up delete button will appear.
Once the message has been deleted, other users in the chat group will be notified.
However it's worth bearing in mind that friends can always screenshot the chat messages, although Snapchat will notify users when a screenshot has been taken.
Snap has also announced that its second-generation Spectacles are now available on Amazon.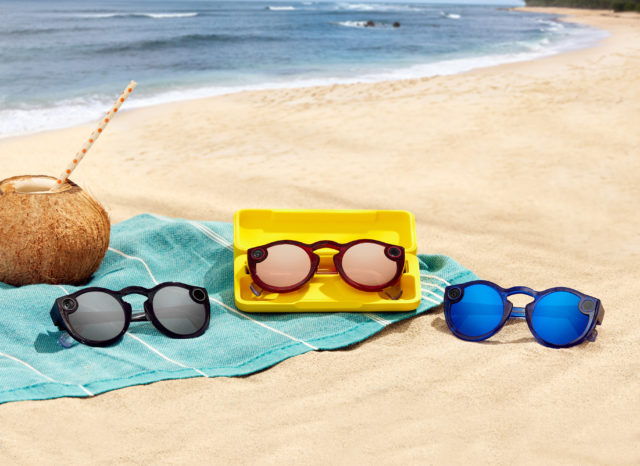 The sunglasses which can take photos and videos and are water resistant are offered in the same three colours available on Snap – onyx moonlight, sapphire twilight and ruby daybreak.
The Spectacles will be available for purchase on Amazon in the UK, the US and Canada, with more European countries coming soon.